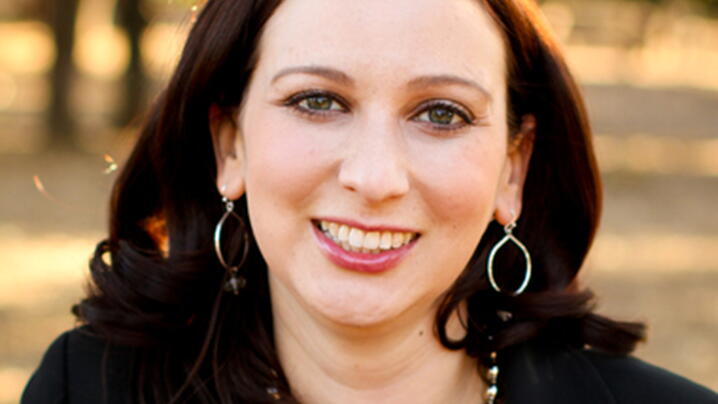 Molly Rattigan is principal management analyst for Napa County, home to over 135,000 diverse residents who share a strong sense of community. Located in the heart of California's pre-eminent wine region, the county is also part of the San Francisco Bay metro area. Most county residents live in one of five incorporated cities and towns, ranging from Napa, the county seat (population 74,000), to Yountville (3,280 residents). "With its strategic location, natural and cultural resources, history of responsible land use planning, and attractive quality of life, Napa County offers its residents the ideal mix of small town living and big city amenities."
A general law county, Napa County is governed by a five-member board of supervisors and managed by a county executive officer. The county has more than 1,300 employees, a budget of over $452 million (with a general fund budget of approximately $176 million), and has enjoyed relative financial stability in recent years, even during the economic downturn. As an organization, the county is dedicated to improving the lives of its residents and reflecting the best of the community's values: integrity, accountability, and service. The county is working to preserve its agriculture and environmental heritage and to provide leadership and services to advance the health, safety, and economic well-being of current and future generations.
Fire Department Reorganization
In California, counties are not required to provide fire and emergency services; generally, special districts or volunteer fire companies are formed to serve residents in unincorporated areas. However, in the 1960s Napa County assumed responsibility for fire services. "The challenge we've grappled with for 40+ years is running a department that includes two vastly different components: 1) a contract with the state for administrative services and 24-hour emergency response in densely populated areas and 2) local volunteers who are extremely passionate and dedicated to their communities in unincorporated pockets. Recently, the county chose to take a leadership role in creating an improved operational structure with clearly defined roles and responsibilities. I was tasked with taking the lead on working with stakeholders to resolve these issues."
First, the county contracted with the state for a full-time dedicated fire chief instead of using the Cal-Fire unit chief that had responsibilities in multiple counties. "Once the new chief was on board, we hosted a workshop for the board of supervisors, volunteers, career staff, county employees, and interested public. This event detailed the history of county fire services and the responsibilities for the county, state, and federal governments, and provided the opportunity for those participating to voice their concerns and challenges. From this meeting, we formed a working ad-hoc committee representing all stakeholder groups to complete additional research and develop restructuring recommendations." The board of supervisors approved initial recommendations earlier this year.
"Fire and EMS are crucial services that matter to residents and are clouded with complexities that this effort helped me to better understand. It has been difficult to juggle the different interests, manage the board's expectations, and lead the process of designing an improved system when opinions and desires vary so widely and are deeply rooted in history. We must listen to these different opinions but also consider legal implications and operational needs. As local government employees, we are here to serve the needs of the public and create systems that are operationally and efficiently sound, ethical, and best for the jurisdiction as a whole. As project implementation and review continues, we have seen some improvement but the history that surrounds the issues continues to be prevalent. I truly believe we are on the right track and time will rebuild trust and improve working relationships for the greater good."
Bay Area Regional Benchmarking Project
Bay Area Regional Benchmarking Project was the brainchild of my colleagues in Marin and San Mateo counties who approached area county executive officers/administrators with the goal of creating a regional performance measurement program that would collect data in a consistent and comparable manner. I have represented Napa County on this project, including coordination of the county's participation in ICMA's CPM 101 program (in which most Bay Area counties have participated this year). I have come to appreciate the role of performance measurement in evaluating county operations and the ability it provides to share and compare data. Participating in CPM 101 has challenged us to develop mechanisms to collect data and will give us the opportunity to look at our neighbors, connect around comparative areas of interest, and learn from one another."
Challenges to the Profession
"In Napa County, we have experienced turnover of department heads and senior managers, from whom I have learned a great deal and admire for their dedication, knowledge, and experience. I have also read about many other executives who have or plan to retire or transition. Change can be a good thing and while I am excited for my generation (the "next generation") of leaders to step into executive roles, it is hard to not recognize the tremendous loss of knowledge that comes with this change. My generation has been taught by these great leaders and that is comforting as transitions occur. When I first started in local government, I was anxious to get to the next step and achieve the next level of success. As I advance in my career, I appreciate even more the seasoned leaders I still have the opportunity to work with and observe."
Related to transitions, Rattigan is concerned that recruitments will become more challenging due to declining interest in public service. "This may be partly a result of a changing world and partly due to the scrutiny that public servants face in general. While public service offers so many positives, our work is criticized almost daily. If you aren't a big believer in the value of public service (versus private sector work), you're likely to be turned off by these dynamics and move on to other opportunities. Organizations like ICMA and those we have in California create great support networks to help those of us that want to dedicate our career to public service and promote our profession to students and the general public."
Involvement with MMANC and ICMA
"I have been involved with the Municipal Management Association of Northern California (MMANC) for about seven years now and have served in various volunteer and leadership positions. Through MMANC I have met many engaging mentors and colleagues who inspire me and share my passion for local government. I am particularly proud of the quality programming provided by MMANC and our Southern California counterpart, the Municipal Management Association of Southern California (MMASC), including the Credentialed Government Leader (CGL) program." CGL provides foundational tools, experiences, and connections to develop participants' knowledge, self-awareness, and skill set. The program is designed to build the management and leadership capacity of analysts, mid-managers, and other qualifying members and prepare them to be the next generation of local leaders.
"MMANC would certainly not be the organization it is without the support of ICMA and Cal-ICMA, and in particular our great partners in Kevin Duggan, ICMA West Coast regional director, and Dave Mora, ICMA senior advisor. It is through MMANC that I have become engaged with ICMA. ICMA is an organization where you can connect with seasoned leaders and learn now and prepare for your professional future. I appreciate the very affordable affiliate membership program which allows me the opportunity to participate as I continue to develop in my career. The resources the organization provides are invaluable; I have gained so much from the website, reading Public Management magazine, and meeting other ICMA members at events."
Professional Background
Molly Rattigan has been with Napa County since June 2004 in various roles with increasing responsibility; she previously worked for the Sacramento County Children's Coalition. She has a bachelor's degree in political science from Sonoma State University and a master's degree in public policy and administration from Sacramento State. She serves as immediate past president of MMANC and is a Credentialed Government Leader program participant.