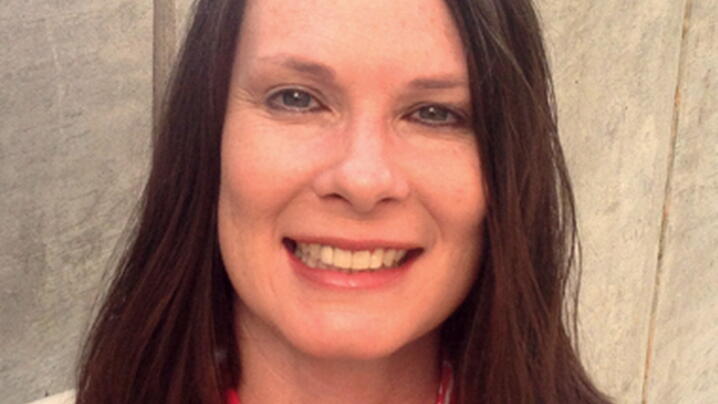 In her role as director of information management & reporting for the city of Hoover, Alabama, Melinda James Lopez oversees the city's budget process, leads its comprehensive annual financial reporting, and spearheads its enterprise information systems, including GIS.
She is interested in the intersection of local government finance and technology and particularly the city's efforts to enhance revenues, as well as service delivery, through the use of mapping. The city recently geocoded its sewer billing address list to match its land file. "We have our sewer lines mapped, and we are comparing the potential addresses that fall along the sewer lines with the addresses for which we receive revenue each month. The goal is to identify addresses that might be on our system but not currently billed, or addresses that have not tapped into our sewer that might in the future."
In leading her department, Lopez believes in understanding the details in order to support her staff as they meet the needs of the city. "I am open to new ways of accomplishing goals, but I believe that to be an effective manager, I need to comprehend the process being undertaken. I want my employees to feel like they can come to me with their issues, because I will understand them and be able to provide applicable and pertinent advice. With limited staff and unlimited projects, redundancy is key to service delivery."
Lopez characterizes the most important issues and challenges for local governments today as financial sustainability and the use of technical competencies to further service delivery, both of which should be considered in the context of maintaining accountability to the public. "Overall, a local government must balance financial conservatism with technological progress to be a successful government of the future and accountable for the resources it has been provided."
She believes "the economic environment during the past five years has underscored the need for financial stability and conservative budget practices. During the economic downturn, many local governments' financial weaknesses were exposed. Rather than emphasizing more debt to meet capital budget requests, local governments need to focus on living within their means and issuing new debt only when absolutely necessary. In order to do this, local governments must engage citizens in separating true needs from wants. Additionally, capital projects should have defined sources of funding in full at the point at which they begin, to prevent funding shortfalls as they progress over periods of time (which are very often years). If another economic downturn occurs, this procedure would help to alleviate a shortfall for the locality; when projects reach fruition, they can still be completed, because funding was provided at the outset."
"To meet service demand with limited resources, governments should look first to exploit technological innovations and only increase staffing when absolutely necessary. Software and technology have many ways of streamlining jobs and providing information. Throughout their organizations, local governments must transition staff at all levels with the  education, training, and experience that will take advantage of technological improvements."
Under the Hoover educational incentive program, through which the city offers tuition reimbursement and pay increases for degree achievement, Lopez recently completed her Ph.D. in public administration (with an emphasis in public finance and human resources) from Auburn University. "Receiving my Ph.D. was important because it allowed me to apply my work experience to a field of study at a higher level. My dissertation was considered very 'pracademic,' because it was heavily practical, yet academic. My hope is that the education I received has already benefitted the city and its citizens and will continue to do so in the future." Lopez will be presenting part of her dissertation "Making a Judgment of Accountability: Limitations to Analyzing Budgets & Structural Balance Utilizing State CAFRs" at the 2013 annual conference of the Association for Budgeting and Financial Management.
Her first exposure to ICMA was through its performance management program. "Participating in the Center for Performance Measurement provided with me a better understanding of the goals and functions of each department, allowing me to manage their particular budget requests more effectively."
"Membership and participation in ICMA is imperative for the next generation of local government managers and leaders to move forward beyond the status quo, empowering them with the knowledge and skills they need to tackle the issues of the future. ICMA's professional network and resources allow us to share best practices and solutions to common issues and to troubleshoot unique situations collaboratively."
Born in Shelbyville, Kentucky, Lopez spent time in Indiana before settling in Alabama where she lives with her husband Frank and their children. She graduated from Auburn University with bachelor degrees in criminal justice and political science. In 1997, she received an MPA from the University of Alabama Birmingham (UAB) and began full-time employment with the city of Hoover, where she had previously served as an intern, and has since worked her way through the ranks. She worked in the development office, moved to the finance department as budget & financial manager, and was recently promoted to her current department head status.
Lopez teaches and lectures at UAB, serving as adjunct faculty member and guest speaker. "Teaching is an opportunity to give back to others what I have been blessed to learn professionally and educationally. I believe in the practical perspective to enhance pure theory. Theory has a place, but if it does not work in the real world, then its utility is diminished."
She actively contributes as a board member and volunteer for several professional, nonprofit, and civic groups:
To find success at work, at home, and in her professional and volunteer pursuits, she notes that multitasking is key. "I love a challenge. I find that I work best under pressure and deadlines, and all of my obligations and efforts quite frequently produce that! The city has been very supportive of my involvement in school, professional associations, as well as my board membership at the credit union. This variety of experiences has enhanced my ability to do my job, in that it has furthered my broad-based understanding of issues."