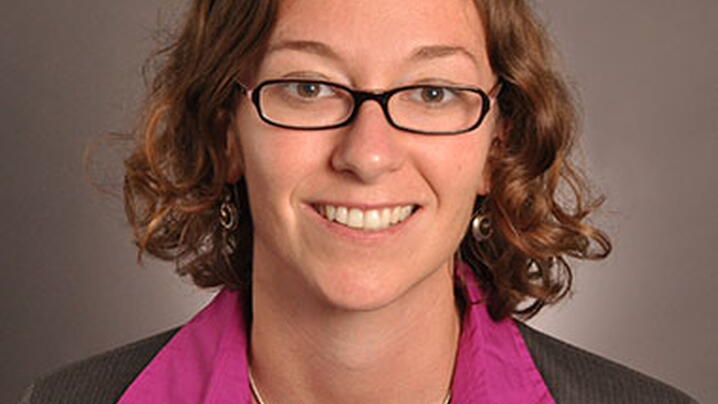 Mary Furtado joined Catawba County, North Carolina, in 2011 as assistant county manager where she oversees the departments of Budget, Tax, Technology, Cooperative Extension, Libraries, and Board of Elections. Prior to coming to Catawba County, she worked in Sarasota County, Florida, for eight years in a variety of roles from management analyst to strategic planner. She started out as an ICMA Local Government Management Fellow in Sarasota County and worked her way up to executive director of Strategic Operations, where she coordinated strategic planning, measured program effectiveness, and drove organizational change.
Overview of Catawba County, NC
Catawba County has just under 1,100 FTEs with an operating budget of $173 million and total budget of $226 million. The county supports a full range of traditional services (emergency services, sheriff, social services, public health, utilities, solid waste, parks) and provides funding to 6 rescue squads, 14 fire districts, 3 public school systems, a community college, and a range of community-based agencies.
Located in a peaceful valley just east of the Blue Ridge Mountains and with a land area of 405 square miles, Catawba County was officially established on December 12, 1842. With a total population of 154,654, the county encompasses eight cities and towns: Hickory, Newton, Conover, Maiden, Catawba, Claremont, Longview, and Brookford.
The central county of North Carolina's fourth largest MSA, Catawba County, has successfully diversified and balanced its traditional manufacturing base of furniture, textile, and telecommunications. Comprehensive efforts are being directed at identifying and recruiting new sectors in manufacturing such as biomedical, pharmaceutical, technology and building products, and identifying and recruiting non-manufacturing sectors such as retirement and retail development.
Eat, Drink, and Be Local
Furtado is currently working on some exciting projects that are related to the strategic goals of the Catawba County Board of Commissioners. The first project involves strengthening the local food economy in the county. With a strong community heritage of farming and agricultural, Catawba County has a lot of potential to increase the sustainability and self-sufficiency of the local food system. The main objectives of the initiative are to sustain agricultural land in Catawba County, recruit younger farmers and provide tools for farm transitioning, and ensure local food sustainability by developing and marketing a "Farm-to-Fork" initiative that is branded Eat, Drink, and Be Local.
"This project excites me because it could really transform our county and region into one known for supporting local food producers and taking responsibility for ensuring the availability of fresh, nutritious, and locally grown fruits and vegetables for our citizens. The benefits of promoting the 'grow local' movement expand beyond the economic realm into the environmental, health, and social aspects of building community. I personally believe in this project, so it's easy to put my energies into it," Furtado said.
Another project involves strengthening the county's community engagement and outreach efforts aimed at keeping citizens informed about county programs and services and inviting them to enter into the civic dialogue about what they want the community to look like, now and in the future.
"Moving beyond the traditional communications avenues (like newsletters and public meetings) toward true two-way communication is important to me because it appeals to the public servant in me," Furtado said. "We are here to serve our citizens, and in order to do that most effectively, we have to understand their perspectives and actually form relationships with them. This notion is at the heart of local government, and it's a motivator for me." 
Issues in Local Government Management
Furtado believes a major issue facing the profession in general is attracting and retaining diverse talent, and being able to create organizations with staff composition that mirrors the communities they serve.
"There are several factors that play into this challenge," Furtado explained. "There are public sector image problems related to low pay, bureaucratic cultures, and little advancement opportunity; tight budgets, which have led organizations to clamp down on hiring (though this isn't a 'forever' problem, as we know a retirement wave will be coming sometime in the future); incivility among citizens and within the government community in general, which causes young people to wonder why they would want to enter a profession where they work in a fishbowl environment; and a shorter average tenure for 'next generation' workers, making it challenging to build continuity of service in younger workers and presenting an obstacle for continuity of operations for local government organizations."
Involvement with ICMA & NCCCMA
Furtado has been involved with ICMA since the beginning of her professional career.
"ICMA helped me get my start, as I came out of graduate school and secured an ICMA Local Government Management Fellowship (LGMF) with Sarasota County. Since that time, I have maintained strong ties to ICMA, developing a diverse professional network of contacts that I rely upon for guidance, advice, and camaraderie."
Some of the ways Furtado has remained engaged with ICMA after her fellowship include serving on the ICMA Editorial Press Advisory Board, the ICMA LGMF Advisory Board, the ICMA Welcome Ambassadors Committee, and the ICMA 2014 Conference Planning Committee. Furtado was also a member of the ICMA Task Force on Women in the Profession and is a graduate of the ICMA Emerging Leaders Development Program.
"Since moving to North Carolina in December 2011, I have become an active participant in NCCCMA, joining immediately upon my relocation. I've worked to get involved in my state association by attending the annual conferences and participating on committees as my schedule would allow," Furtado said.
A native of Rhode Island, Furtado has a master's of public administration from Arizona State University and a bachelor's degree with dual concentrations in philosophy and anthropology from Hamilton College. She and her husband Gage, who is a veterinarian, have a 1 ½ year old son named Quinn and another one on the way.