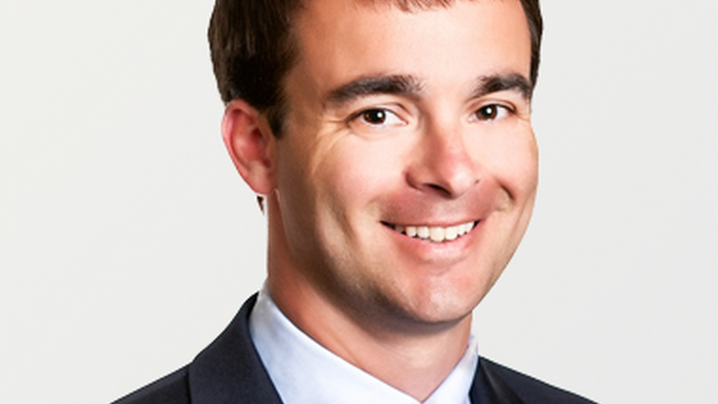 Austin Rouse is a research manager for the Charlotte Regional Partnership, a nonprofit, public/private economic development organization that leverages regional resources to market the 16-county Charlotte, North Carolina, region. With 12 counties in North Carolina and 4 in South Carolina, the regional partnership's business development activities position the entire region for sustained, long-term growth, job creation, and investment opportunities. The partnership serves as a catalyst for government and business collaboration to market and promote Charlotte as a highly competitive, vibrant region with an increasingly attractive quality of life. 
"We receive about 70 percent of our funding from private investors and about 30 percent from public investors. We operate as a nonprofit, and we're basically trying to build capacity and develop a plan to recruit jobs and investment to the Charlotte region. There are some places that are really strong financially, and there are places that are more rural, with challenging local economies since the recession. So it's a good mix of communities—rural, urban, some heavily manufacturing-based, and some heavily based in professional services," Rouse said.
"We're the business development arm for the region, so we're trying to sell various businesses on the fact that Charlotte is a great place to do business. My role in the process is to provide the research to those companies. We market, for instance, the educational assets of the region, whether its community colleges or universities, essentially letting businesses know they would have access to a talented workforce that can sustain their company and allow them to thrive."
Rouse manages the process of identifying, analyzing, and organizing economic and demographic information for the regional partnership. He is also helping the organization restart a program called the "research roundtable."
Big Data
"We are in the process of bringing together the area's researchers who focus on demographic, economic, and workforce information in our area," Rouse said. "This will be an opportunity to share best practices, promote synergy among practitioners, and spread awareness about learning opportunities for research. With the increasing ability of producing big data by both the public and private sectors, it is important for us to leverage resources that can help our communities build capacity that is vital for the community's future growth." 
Learning how to leverage big data is something Rouse believes will continue to challenge local government professionals, as organizations will be able to increasingly use big data for performance measurement, accountability, evaluation, and other practices.
"Big data and analytics are a real opportunity; I think often-times local government can be behind the eight ball when it comes to information technology, typically due to budget constraints. From what I see and what I do on a daily basis, local governments have access to an increasing amount of big data and analytics, and I think eventually that will impact how the state and local governments make policy," Rouse said.
Building Leadership Capacity
An ICMA member for two years, Rouse embodies the characteristics common among young leaders: a desire to grow professionally, a commitment to improving his community, and a passion for public service. Currently pursuing an MPA from the University of North Carolina at Chapel Hill, Rouse is strengthening his knowledge in specific core areas that he can directly apply to his work and expand his capacity as a leader.
Rouse is also able to use the UNC's ICMA Student Chapter as a resource. "They do a great job of bringing in local government professionals, as well as promoting awareness of career and professional development opportunities for students," Rouse said. "Student leadership encourages online students to be involved, too. Some things are done on campus, but the university has done a great job incorporating those of us who are not campus residents by having webinars, making recordings available online, or involving us in other ways."
Prior to joining the Charlotte Regional Partnership in 2014, Rouse worked as a research assistant with Wake County Economic Development in Raleigh, North Carolina, and as the policy and funding analyst for the University of North Carolina at Greensboro. He has completed the International Economic Development Council's economic development course. Rouse holds a bachelor's degree in public policy and political science.