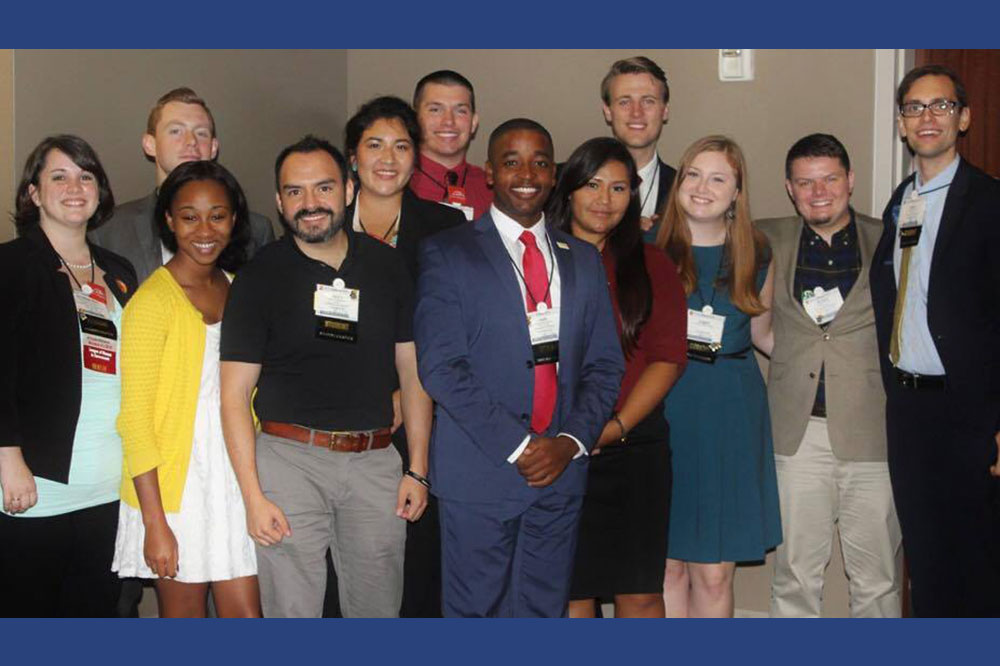 For many ICMA Student Chapter members, the principal benefit of ICMA membership is access to a large professional network, which has proven to be an invaluable resource. Considering this, ICMA has tapped into its own network of affiliate organizations to help student chapter members cast their nets even wider before graduation. As a result, the Local Government Hispanic Network (LGHN), National Association of County Administrators (NACA), and National Forum for Black Public Administrators (NFBPA) now offer free memberships to active ICMA Student Chapter members.
LGHN encourages professional excellence among Hispanic and Latino local government administrators, while working to improve local government management and provide Hispanic local government executives and managers with unique resources. The organization also shares the goal of advancing and promoting professional, effective, and ethical local government with ICMA. LGHN partners with ICMA on a number of programs and initiatives, including yearly webinars and the ICMA Annual Conference. Additionally, it hosts its own biennial conference and coaching program, Padrinos/Madrinas, designed to provide professional support to emerging local government leaders.
Similarly, since 1983, NFBPA has worked to advance black public leadership in local and state governments. Through a number of events and programs, and its 2,500 members and 36 local chapters, the organization has continued to drive accountability, commitment, excellence, and integrity among minorities within the field of local government. Its network, leadership development initiatives, and Annual Forum are ideal for budding professionals.
NACA has also opened its arms to students, adding free student chapter memberships to a long list of generous annual scholarships to the ICMA Regional and Annual Conferences, which are available to all NACA members who are first-time conference-goers. This tight-knit community of managers lends itself to the development of strong and long-lasting connections, insight into unique, county-specific issues, and professional development that emphasizes idea sharing.
ICMA Student Chapters exist to expose interested students to the world of practical public administration. ICMA is pleased to foster these new connections with the hope that they offer an even larger window into the local government management community, the changing face and scope of local government, and the many avenues for professional development and support that exist within the field.
Students of all backgrounds are welcomed members of LGHN, NACA, and NFBPA. Follow the links below to join.
Questions? Email careers@icma.org.