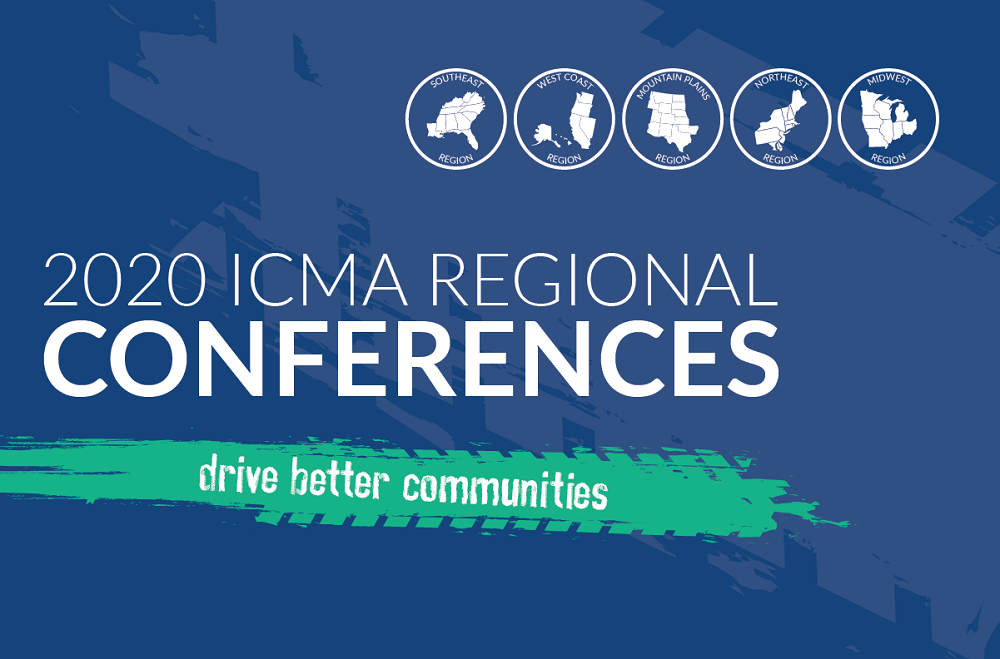 With the generous support of ICMA-RC, NACA is pleased to offer five scholarships, one for each of the five 2020 ICMA Regional Conferences. Submit your application following the deadline schedule outlined below. The scholarship of up to $1,500 will cover registration and travel expenses* for NACA members attending an ICMA Regional Conference for the first time. Not a member? Join NACA today!
Learn more about this year's Regional Conference events.
Application Deadlines:
Southeast Region (Durham, North Carolina; March 4-March 6) February 7, 2020

West Coast Region (Vancouver, Washington; March 18-20) February 21, 2020

Mountain Plains Region (Irving, Texas; March 25-27) February 28, 2020

Northeast Region (Cambridge, Massachusetts; April 1-3) March 6, 2020

Midwest Region (Grand Rapids, Michigan; April 22-24) March 27, 2020
*Awardees are responsible for paying their travel expenses up front. NACA will reimburse travel expenses after the event has concluded. If awardees have not registered for the conference, NACA will register them and the cost of registration will be deducted from the overall award. If awardees have already registered for the conference, they may submit the cost of registration along with travel expenses for reimbirsement after the event has concluded.