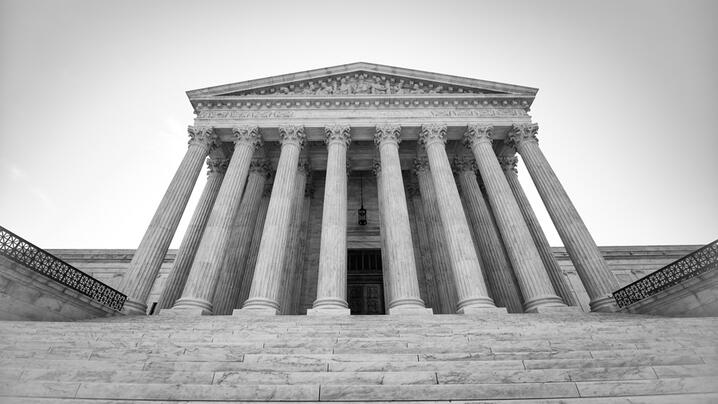 Citizenship Question on Census on Hold
A federal district court has held that a question about citizenship may not be included in the 2020 census. The Trump administration is likely to appeal this ruling to the Second Circuit, and it is likely the Supreme Court will ultimately resolve the dispute. Additional challenges to including this question have been brought but not yet decided. >> Read More
Sales Tax Collection
ICMA, along with other members of the Big 7 state and local government associations, met with staff from the Streamlined Sales Tax Project (SSTP) to discuss the implications of the June 2018 U.S. Supreme Court opinion in the case of South Dakota v. Wayfair.  The SST represents the 23 states that have joined an effort to simplify and modernize sales and use tax collection and administration. The Court ruled that state and local governments can require retailers with no physical presence to collect sales tax on sales to consumers in their states. Following the ruling, many states have begun to develop legislation and mechanisms to collect sales taxes owed by their residents for remote purchases; however, the rate of adoption will vary, as many states will need to make significant changes to their sales tax systems in order to be able to collect, particularly larger states who have resisted joining the SSTP's efforts. 
What can local government managers do? Check to see if your state's department of revenue has posted any guidance about remote seller laws. You can also check with your state legislator to find out if the state is contemplating changes. The Government Finance Officers Association (GFOA) has published a helpful summary of the Wayfair decision and its implications.
Supreme Court Fall Term Preview
Lisa Soronen, Executive Director of the State and Local Legal Center, which provides Supreme Court advocacy for ICMA and other members of the Big 7, has prepared an overview of cases impacting state and local governments which will come before the Court during their Fall 2018. Read the preview here.
ICMA partners with several organizations in its policy advocacy work on behalf of our members and the local governments they represent. The executive directors and policy staff from the "Big 7" associations representing state and local governments: the National League of Cities, National Association of Counties, U.S Conference of Mayors, National Governors Association, National Conference of State Legislatures, and the Council of State Governments, and ICMA meet monthly to discuss legislative, judicial, and regulatory issues of importance to their members. ICMA also participates in coalitions with the Big 7 and other state and local government organizations to bring its professional management voice into national policy debates and problem-solving discussions with federal government leaders. ICMA is also a member of the State and Local Legal Center, which prepares amicus briefs representing the state and local government perspective in Supreme Court litigation.
JOIN ICMA TODAY!
ICMA provides the tools, resources and connections to help you become part of the international network of 13,000+ local government management professionals.