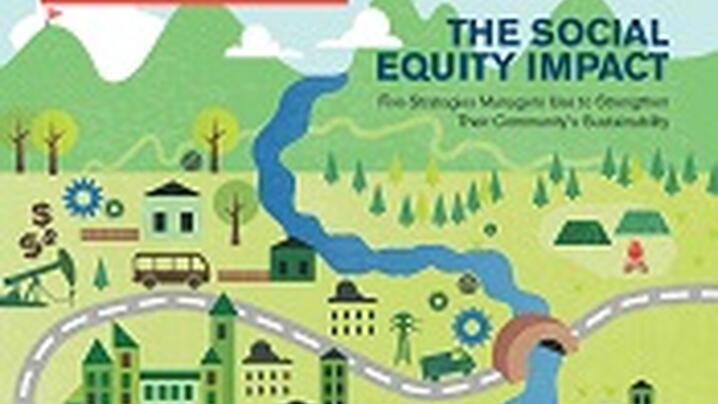 An ICMA and Arizona State University study in June 2014 identified how local governments are incorporating social equity into sustainability programs. Variations on the strategies used were observed in communities across the nation. Author Katherine Takai explains them using real-life local government cases in the December PM cover story "Pursuing Sustainability with Social Equity Goals."
Here are the five strategies that managers can use to enhance social equity in their communities:
Define and emphasize social equity as a part of a comprehensive sustainability plan. Leading practice communities set clear goals and corresponding measurable objectives. Clearly articulating what social equity means in your community and its importance helps mobilize support and resources.
Integrate social equity into sustainability plans through an inclusive process. Leading practice communities invite input from a wide variety of community members and emphasize engaging stakeholders from marginalized communities.
Collaborate with local nonprofits, universities, private sector partners, and other local governments to achieve common goals. Benefits of collaboration include greater effectiveness and efficiency by streamlining efforts.
Set equity goals that specifically address the needs of marginalized members of the community. This strategy ensures that ramifications of specific choices can be thoughtfully considered ahead of policy development and implementation.
Use data and establish performance measures to track progress towards social equity objectives. Leading practice communities share progress to provide evidence as to whether social equity objectives are being achieved. This strategy ensures transparency and accountability.         
Takai's article includes examples from local governments that have used these initiatives to improve the lives of those in need within their communities.
JOIN ICMA TODAY!
ICMA provides the tools, resources and connections to help you become part of the international network of 13,000+ local government management professionals.