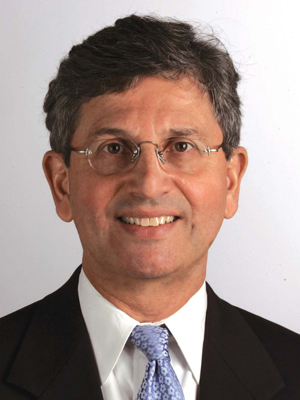 An expert on Latin American affairs, Edward Schumacher-Matos will analyze the difficult choices America faces as we struggle to define an immigration policy and to solve the current immigration crisis during his conference keynote session.
 Edward Schumacher-Matos has had a distinguished career as an academic and a journalist. Respect for his sense of fairness, ethics, and professionalism is such that in 2011 he was asked by NPR to be its ombudsman, the public's representative to NPR, serving as an independent source regarding NPR's programming.  By contract, he has total independence in that role and investigates public and political complaints about standards or bias in any of its coverage.  He has been a weekly columnist for The Washington Post, managing editor of The Wall Street Journal Americas, a foreign correspondent for The New York Times, and member of a Pulitzer Prize-winning team at the Philadelphia Inquirer.  
Schumacher-Matos is a visiting professor at Columbia School of Journalism and a member of Harvard University's Population and Development Center, where he helps direct its migration studies program. He formerly was a visiting professor in Latin American Studies at Harvard's Kennedy School of Government, where he also directed the university's Initiative on Immigration and Integration Policy and Studies. 
---
Get  the latest news by following the ICMA conference at @ICMAConference, (tweet about the conference using #ICMA12), and on Facebook; and connect with fellow attendees through the Knowledge Network Conference Group to see who's coming, make plans to meet up, ride share, or room share. Check out the conference website for information on upcoming sessions, speakers, and more.