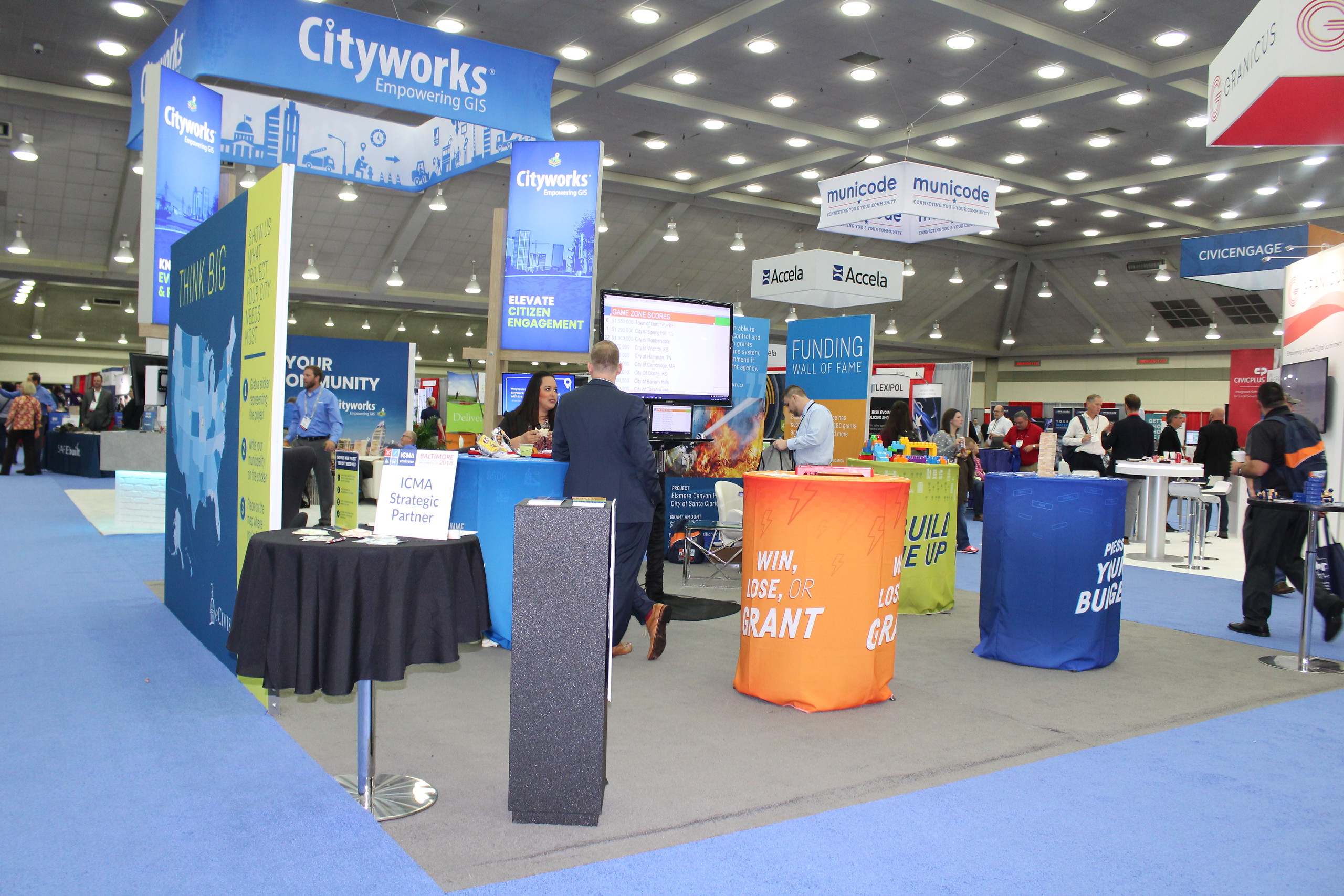 Through their unique partnerships with ICMA, Strategic Partners promote and encourage the development and exchange of creative ideas, enhanced communications, and innovative products and services to improve the quality of local government management. Since the 2018 ICMA Annual Conference in Baltimore, we've welcomed eight new partners into ICMA's Strategic Partners Program. We look forward to working with our new partners featured below to accomplish shared goals.
BlueDag is a cloud-hosted software system for end-to-end management of ADA evaluations and compliance initiatives. BlueDAG's integrated suite of tools simplifies and streamlines ADA compliance tasks, grievance management, and transition plan development.
Cityworks is where local governments and utility agencies go to get work done. Cityworks designed the leading web GIS-centric enterprise asset management system to manage, track, analyze, and score infrastructure assets.
Everbridge was founded in 2002 in the aftermath of the tragic events of September 11 with the mission of helping to keep people safe amid critical situations. We initially focused on building out the industry's most reliable and scalable notification engine, backed with redundancies in SMS and other message delivery capabilities, and with fast execution, to ensure messages are received without fail when life safety is at risk.
InterDev has been providing information technology support, GIS, and security services to public-sector entities, corporations, nonprofits, and educational organizations for more than three decades. InterDev installs and supports a broad spectrum of technology solutions including applications, servers and networks, security and backup/disaster recovery solutions, and voice and data products and architectures.
Laserfiche is a leading global provider of enterprise content management software empowering governments to serve its citizens faster by digitally transforming its services.
PublicInput.com was founded in 2014 by a group of transportation engineers and planners. After seeing firsthand the problems of the public engagement status quo, they set out to build a community engagement toolkit that could reach more voices and make it easier to understand the needs of communities.
Ring's mission is to reduce crime in communities. This mission drives Ring's team and strategy throughout every decision. It's the statement Ring lives by when it designs and engineers not only the products you see today, but the future features and innovations that they will deliver for a long time to come.
Verizon Connect is a leading provider of fleet management solutions for government agencies and enterprise organizations. The network-fleet platform is a GPS vehicle tracking system that offers comprehensive reporting, vehicle diagnostics, fleet maps, as well as a fuel reporting suite. Installed units monitor vehicle location, engine diagnostics and other fleet performance metrics 24/7.
About the ICMA Strategic Partner Program
ICMA created its Strategic Partners Program in 1996 as an access point for private sector participation in association programs and activities. ICMA Strategic Partners help professional local government managers and their staffs by showcasing leading practice solutions and providing thought leadership. The Strategic Partner Directory demonstrates the wide variety of solutions provided ICMA Partners.