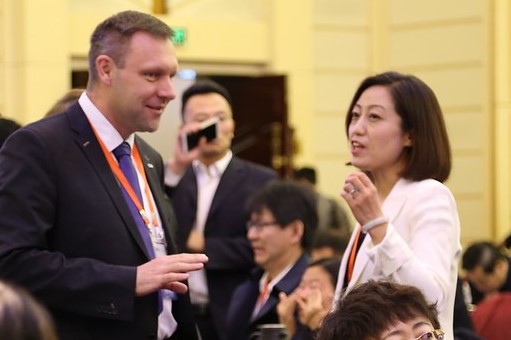 ICMA has established a European operation that will officially kick off with a conference beginning June 18 in Oslo, Norway. The new operation supports the ICMA Strategic Plan initiatives to further ICMA's mission on a global scale with a focus on membership and partner development and creating a worldwide learning community.
Peter Agh, who since last year has served as ICMA's first international regional director, has been named managing director of ICMA Europe. Agh has been city manager of Kamenin and several other cities in Slovakia. ICMA Europe's board of directors includes ICMA Executive Director Marc Ott, ICMA Executive Board Member Frans Mencke, and ICMA Director of Global Programs David Grossman.
"ICMA is well respected but not widely known in Europe, and together with our affiliates, I hope to change that," Agh said. He added that in addition to growing and supporting the ICMA member base in Europe, he has been successful in engaging European Union funding partners to create opportunities for local governments to learn from one another. "By the end of the year, we expect that more than 1,000 local government leaders will participate in a program that leverages ICMA's CityLinks experience," he said.
Conference Focuses on Sustainability
Next week's conference in Oslo will focus on sustainable development, climate risk, infrastructure, city planning, green and passive houses, green bonds, and financing green projects with about 20 cities sending representatives.
"Though there are regional differences, many of the underlying issues are global, and cities benefit from peer exchanges and other forms of engagement," Grossman said. He explained that Agh is already working with the ICMA China Center to explore future study tours and technical exchanges between Chinese and European local government officials through China's State Administration of Foreign Expert Affairs Europe office in Cologne, Germany.
To connect with ICMA Europe, email europe@icma.org.