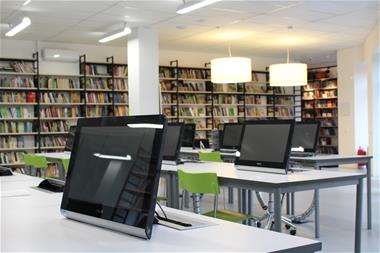 As part of ICMA's strategic priority to deliver research and resources that prepare members to address the important trends, drivers, and issues affecting their communities, ICMA has created a local government research fellows program. We are looking for up to up to four subject matter experts to form the inaugural cohort of research fellows. Each of the selected fellows will focus on conducting research that will complement the work of ICMA's internal research team. Fellows will also be able to leverage our robust network of members, local government experts, and other individuals and organizations throughout the world. The work of the fellows will inform ICMA's publications, data, and information; peer and results-oriented assistance; and training and professional development activities.
Potential research topics for fellows may include:
• Civic engagement
• Diversity, equity, and inclusion
• Infrastructure development and financing
• Performance analytics
• Local government innovation
• Public health (e.g., the opioid crisis)
• Creating more resilient communities
• Economy and community development
• Smart Cities/technology, cybersecurity
• Sustainability.
If you have an interest in applying, or know someone who might be interested, respond to our RFP by July 31.  
New, Reduced Membership Dues
A new, reduced dues rate is available for CAOs/ACAOs, along with additional discounts for those in smaller communities, has been implemented. Learn more and be sure to join or renew today!