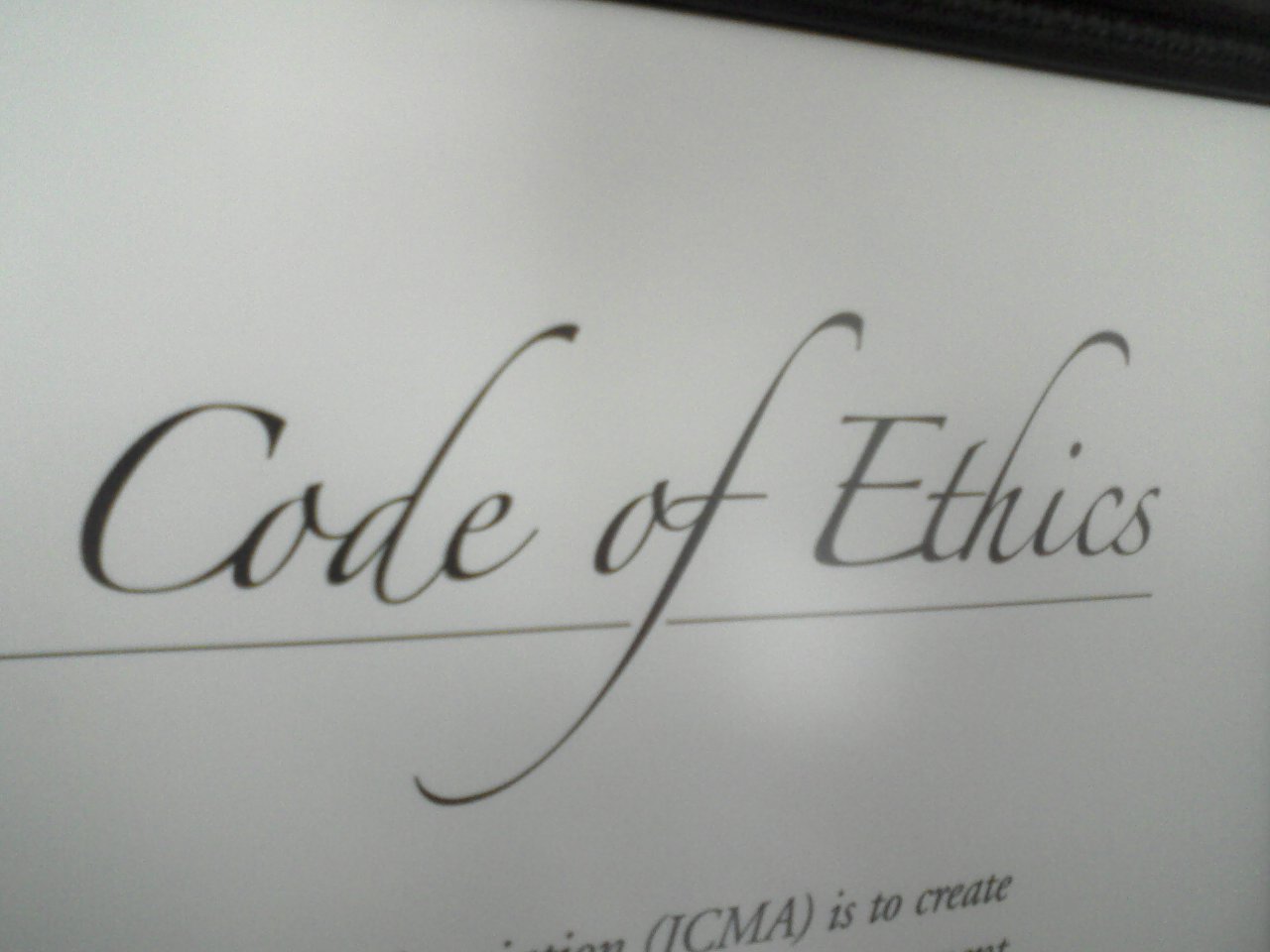 Message from the Cal-ICMA Ethics Committee
The ICMA Code of Ethics governs the behavior of every member of ICMA.  The Code, adopted in 1924, establishes principles that lay the foundation for our local government management profession and helps set the standard for excellence in government.  ICMA members pledge to uphold these principles in their work as a method to help earn trust of the public, elected officials and staff.
The Cal-ICMA Ethics Committee is committed to raising awareness of this obligation and the importance of respecting political neutrality and the rights of elected officials and residents as encouraged by the Code of Ethics.
ICMA's new e-book provides sound ethics advice based on real-life local government scenarios.
When the question is ethics, ICMA has answers. Can I accept that invitation to a candidate "forum"? Can I "like" that local government vendor on Facebook? Should I report suspected unethical conduct by one of my colleagues? How can I engage staff and employees in building and sustaining an ethical culture?
ICMA members and other local government professionals turn to ICMA with questions like these to keep themselves and their employees on the straight and narrow.
The Best Ethics Advice
Now ICMA has compiled sound ethics advice in new e-book, a collection of columns from the popular Ethics Matter! feature that appears in each issue of ICMA's Public Management (PM) magazine. Written by Martha Perego and Kevin Duggan, these columns provide practical guidance to help public managers make ethical choices for themselves and instill an ethical culture in their organizations.
The advice in this book will help you:
Conduct yourself ethically as you explore, negotiate, and begin a new position.
Keep yourself and your organization out of ethics trouble by recognizing danger signs and taking preventive action.
Manage an ethical crisis as transparently as possible and in a way that preserves trust in your personal integrity and that of the organization.
Provide ethical leadership through your personal conduct and by communicating your expectations for conduct by everyone in the organization.
Navigate challenges posed by elected officials who inadvertently or deliberately wander into territory reserved by law for the manager.
Exercise common sense and avoid careless mistakes that can have embarrassing and possibly legal consequences.
Because the ICMA Code of Ethics is at the heart of the local government management profession, ICMA offers the e-book, Ethics Matter! Advice for Public Managers, free of charge to its members.