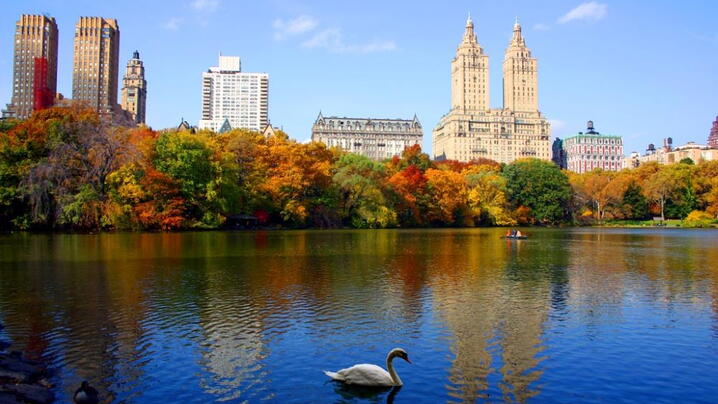 As the old saying goes, competition can bring out the best in people. With the spirit of friendly rivalry in mind, an energy competition can help your community reduce its environmental footprint.
In partnership with Energy Star, ICMA is launching a competition for local leaders to establish their own "Battle of the Buildings" in their cities, towns, and counties. The competition runs from July 1 to December 1, 2021, for local governments to create and implement an energy or water efficiency competition among their municipal offices, businesses, residents, or wider community.
According to Energy Star, an energy competition can help your community:  
Save energy, water, and money – and reduce waste.
Identify best practices to leverage across your portfolio.
Jumpstart savings that last beyond the competition. 
Work toward your sustainability goals.
Engage your occupants and local community.
Earn positive publicity for achievements.
Build momentum for benchmarking and improving efficiency. 
All submissions will be entered into a drawing and one will be randomly chosen as a winner and receive one free registration to the 2021 National Brownfields Training Conference, held in Oklahoma City, Oklahoma. Featuring dozens of educational sessions offered in a variety of formats, Brownfields 2021 offers high-quality learning experiences and peer-to-peer networking for professionals looking to revitalize their community, spur economic growth, restore the environment, and protect the public health.
Many communities nationwide have already partnered with Energy Star to implement their own "Battle of the Buildings." For example, Louisville, Kentucky, established the "Louisville Kilowatt Crackdown" in 2008 that allowed property managers and building owners in Louisville to demonstrate their leadership in energy-efficient building operations, showcase the most energy-efficient buildings in the market, and share best management practices to eliminate energy waste. 
The U.S. Environmental Protection Agency, in coordination with Energy Star, provide a number of resources at no cost to help communities establish their energy and water efficiency competitions, including their Guide to Energy & Water Efficiency Competitions for Buildings & Plants, available as a free download. EPA and Energy Star give you all of the resources you'll need to start your own competition.
ICMA staff will check in on the progress of the submissions in order to develop future case studies. Your community could be featured in future ICMA publications and digital media.
Competition Details
Competition is open to all local governments.
Participating local governments must implement their competition within one year of submission date.
One winner will be chosen at random to receive one free individual registration to the 2021 National Brownfields Training Conference.
Winners will be contacted the week of December 8, 2021.
Winners will be highlighted on the Brownfields 2021 website.
To join the competition, send a letter of support (template here) on official letterhead from a director-level municipal employee or chief administrative officer to sannis@icma.org by December 1, 2021.
JOIN ICMA TODAY!
ICMA provides the tools, resources and connections to help you become part of the international network of 13,000+ local government management professionals.