ICMA's member-led Sustainable Communities Advisory Committee (SCAC) has sought to raise awareness of available resources that may help members address important issues for their communities. Charged with advancing more sustainable, livable, and resilient communities by promoting sustainability as a core competency of city and county management, SCAC assists ICMA membership by expanding their portfolio of sustainability tools and resources, as well as grant-funded sustainability initiatives. One initiative SCAC believes may be particularly useful for ICMA members interested in learning more about electric vehicle fleets is the electric vehicle data-gathering program, EV WATTS.
In line with ICMA's goal to help create more sustainable communities, EV WATTS (Electric Vehicle Widescale Analysis for Tomorrow's Transportation Solutions) is helping stakeholders better understand plug-in electric vehicle (PEV) driving and charging patterns. The project objective is collecting data on transportation electrification. Technical analysts, industry experts, data partners, and other stakeholders across the county are collaborating to clarify the opportunities vehicle electrification presents, as well as the barriers to its widespread implementation.
Energetics and Clean Fuels Ohio are leading the project, in partnership with Clean Cities coalitions across the United States, ChargePoint, and Sawatch Labs. Energetics is also collaborating with several U.S. Department of Energy (DOE) national laboratories to conduct data collection and analysis. DOE funding has made the effort possible.
The final project outcome will be the largest data set on PEVs and charging stations to date, as well as critical analysis of the findings. Using the real-world data, EV WATTS will answer questions about how the latest advancements in PEV and charging station technology address market barriers, how to improve the business case for electrification, and what behavioral changes electrification may require. The results will be publicly available, providing a range of stakeholders with invaluable information they can use for years to come as transportation continues to electrify.
"We are happy to continue our decade long relationship with Energetics through the EV WATTS project," explained Adam Ruder, the clean transportation manager at the New York State Energy Research and Development Authority (NYSERDA). "The information this data set will provide will help consumers, fleet owners, and others get off the sidelines of transportation electrification." 
Along with the public facing report, data partners will receive individualized reports on the data they provide. Charging station owners will be provided analysis that will supplement the analytics provided by their station network provider dashboards. Metrics such as port utilization, energy dispensed, charging events by venue type, station impact on the grid, and more will provide a better understanding of station use. Vehicle owners will also be provided in-depth analysis of fleet vehicles. The analysis will examine metrics that can help fleet managers and policy makers optimize vehicle use.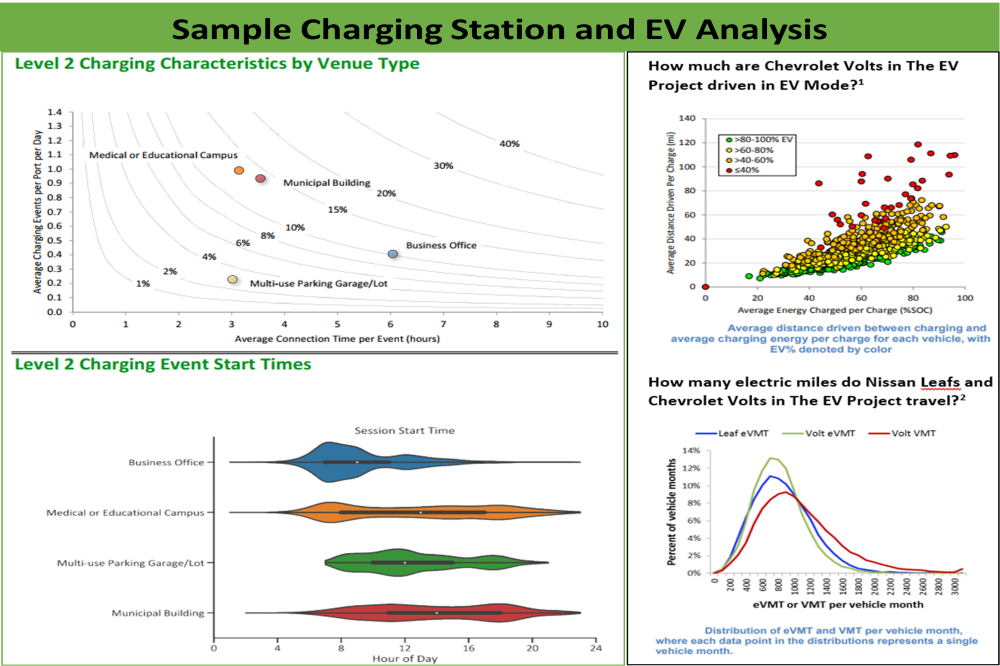 Partners across the country help guide EV WATTS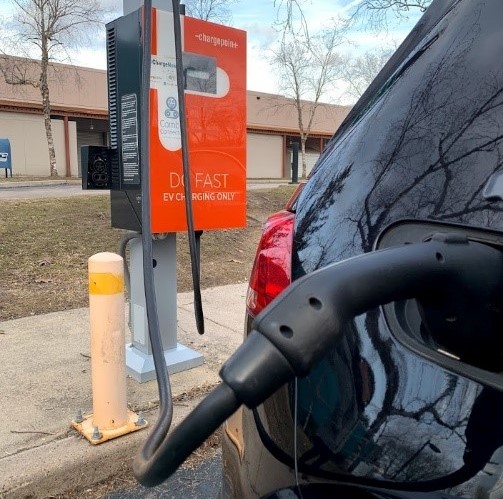 Numerous Clean Cities Coalitions across the country are helping with data collection by securing data agreements from local fleets and charging station locations. In early May, Energetics presented a project overview to the broader nationwide Clean Cities Coalition Network to encourage additional coalitions to support EV WATTS data collection efforts. The first data-sharing agreements are now in place, and data loggers have been installed on several test vehicles.
"It will be extremely valuable to fleet owners to have data on the cost benefits of electrification, particularly for medium- and heavy-duty vehicles," said Charlotte Argue from Geotab. "This data will provide confidence to fleet managers and a serve as a tool to encourage electrification."  
EV WATTS continues to seek data partners
EV WATTS is currently looking for participants to share data from networked PEV charging stations. Data collection will be comprehensive, covering both all-electric and plug-in hybrid vehicles across multiple applications and geographic areas, along with both Level 2 and DCFC stations at a variety of locations and settings. If you operate several PEVs or charging stations, EV WATTS wants to hear from you.
"The success of this program will largely be indicative of the support of our data partners," says Tim Cho of Clean Fuels Ohio, who is managing the Clean Cities Coalition partners for EV WATTS. "Their collaboration is invaluable to achieving EV WATTS goals—including how to better encourage widespread vehicle electrification."
The EV WATTS team will anonymize and keep private all sensitive information it receives to protect each data partner. Energetics will categorize the data to help create a public facing dashboard that will allow users to view PEV and charging station usage statistics for various topologies and characteristics from across the United States.
Example characterizations for data and results:
EVSE:

Access
Owner type
Payment
Station level
Level 2 station venues
DCFC station venues
Land Use

PEV

User type
Ownership
PEV type (plug-in hybrid vs. BEV)
Vehicle size
Vehicle class
Vehicle operations
Vehicle type
There are several ways to join EV WATTS—or just learn more
The EV WATTS website includes project resources, partners, and contact information. The EV WATTS Facebook page provides up-to-date information on project-related developments. Those interested in sharing data can email the project team at evwatts@energetics.com.
This project is supported by the U.S. Department of Energy's Office of Energy Efficiency and Renewable Energy (EERE) under the Vehicle Technologies Office Award Number DE-EE0008890.