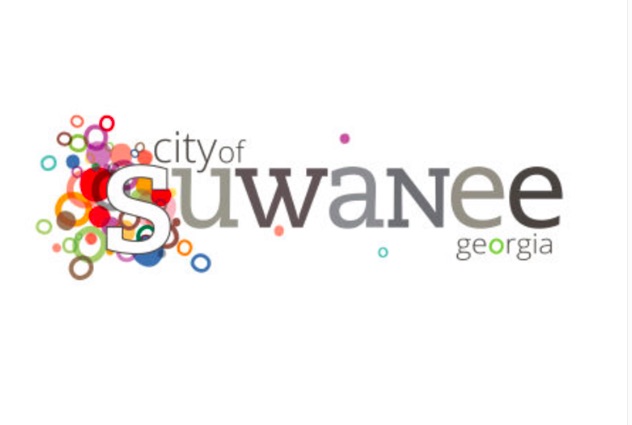 A dual-head, level three, fast-charging station for electric vehicles is now operational at Suwanee Town Center. This is the first fast-charge station to be installed by a municipality in Gwinnett County.
Located along Savannah Square Street at the back corner of City Hall, the station is capable of providing an 80 percent charge to most electric vehicles in less than half an hour and is available 24/7 on a first-come first-served basis. The current rate is $1.50 to connect plus 10 cents per minute. Only credit card payments are accepted; electric vehicle network membership is not required.
The City of Suwanee contracted with EnviroSpark Energy Solutions of Atlanta to install the charger system, which has two connectors, one that serves SAE J1772-enabled vehicles and the other CHAdeMO-enabled vehicles.  The total cost was nearly $49,000. A grant received through the Georgia Environmental Finance Authority's Charge Georgia program will cover half of the cost; the City is seeking additional grants to help cover expenses.
"It's really exciting to be able to offer an environmentally sensitive service such as this," says Public Works Director James Miller. "This effort continues the City's commitment to sustaining our environment, as signaled previously by LEED [Leadership in Energy and Environmental Design]-certification for City Hall as well as certification as a Green Community through the Atlanta Regional Commission. But the electric vehicle station also serves to give folks another reason to come to Town Center and further promotes downtown Suwanee."