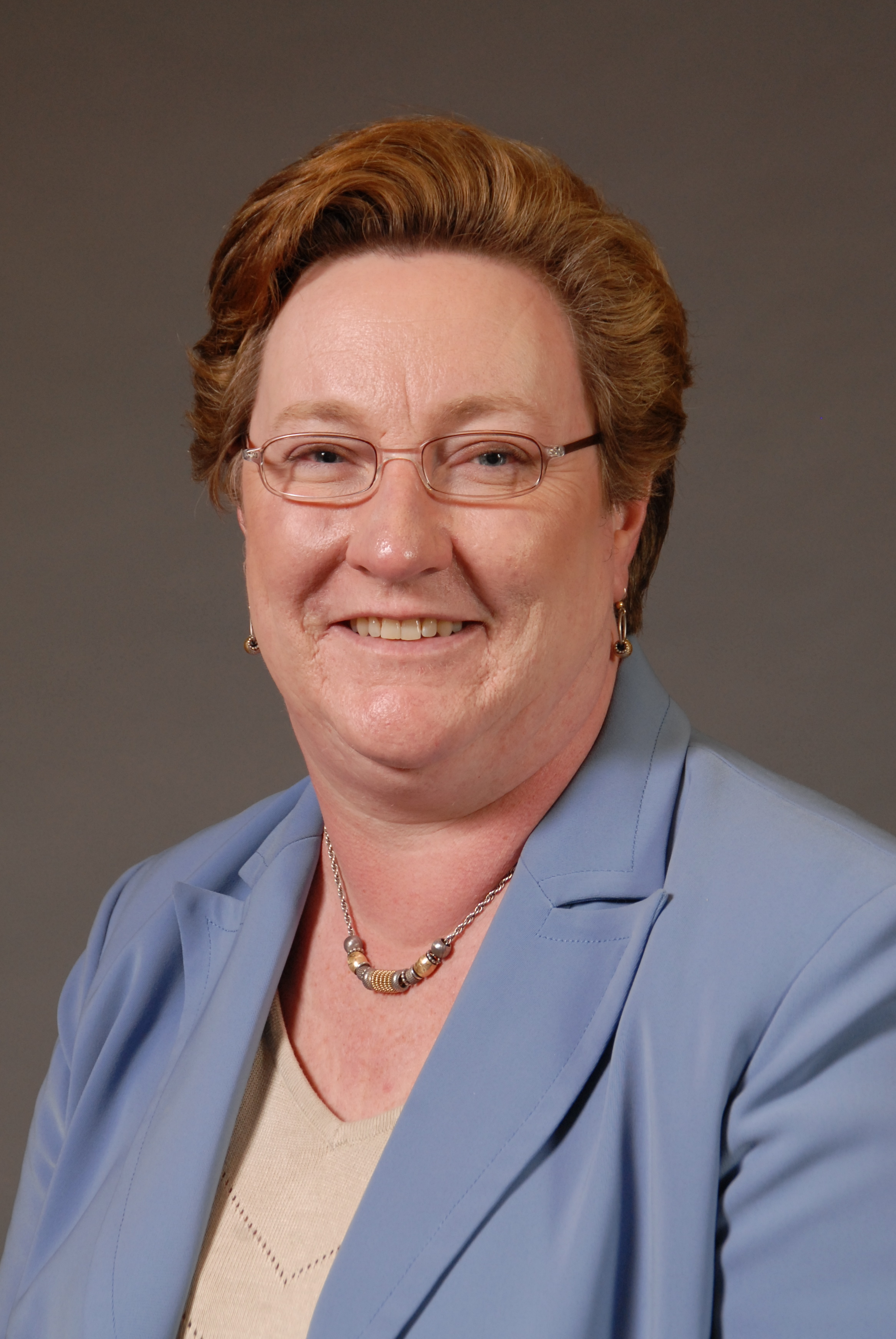 In May 2002, the ICMA Executive Board selected Peggy Merriss, city manager of Decatur, Georgia, to serve as the association's 2002–03 president and become the first woman in the top leadership position. Peggy took office at the ICMA Annual Conference in September 2002 and served a one-year term as president followed by two years as past president. 
In 2002, Peggy brought to ICMA's executive board nearly two decades (now nearly 35 years!) of professional local government management experience. Prior to her 1993 appointment as city manager of Decatur, she served as assistant manager of Decatur (1989–93) and as personnel director (1983–89). She served as a research assistant for Chapel Hill, North Carolina (1982–83), and as a Congressional intern in Washington, DC in 1981. Peggy has also been active in the Georgia City and County Management Association and served as president of that association from 1994 to 1995. She earned a master's of public administration in 1985 from the University of North Carolina at Chapel Hill and and earned designation as a Credentialed Manager though ICMA's Voluntary Credentialing Program in 2003. 
In 1997, Peggy received one of her greatest honors, being named one of the "40 under 40 Rising Stars" by Georgia Trend magazine. Read more about Peggy's continued adventure as Decatur's first woman city manager in this article published in the Atlanta Journal Constitution in February.
In honor of Women's History Month, ICMA talked with Peggy about her selection as ICMA's first female president and her observations about women in the local government management profession.
---
ICMA Interview with Past President Peggy Merriss
ICMA: What was your initial reaction when you realized that you would become the first woman president of ICMA?
PM: I'm not sure whether the exact words should be published. I remember not quite being able to catch my breath, and my hands were shaking—I was that excited. The ICMA board and the ICMA-RC board were having a joint dinner that evening, and the appointment was announced at dinner. Hearing it announced out loud in public the first time really was overwhelming.

ICMA: During your term as ICMA president, which association achievement are you most proud of?
PM:  It was Bob O'Neill's first year as executive director, when he didn't quit (and I made a lifelong friend). The first talks between the Innovation Groups and ICMA took place when Bob was executive director and I was president, which eventually led to the formation of the Alliance for Innovation.

ICMA: While the exact percentages are arguable, the fact remains that there are significantly fewer women local government managers than there are men. What, in your opinion, is behind this discrepancy, and how do you see the situation improving?
PM: I think a big impediment is that there is still a bias in the hiring process within many locales that make it hard for women to overcome.  In most cases, I don't think it is a conscious bias, it's just that people feel comfortable around people like them and in situations where they can call on their past history.  So if you have never worked with women in senior executive positions, you revert to what feels comfortable and not what feels risky. Diversity requires intentionality in the employment process that can be hard to grasp if hiring people is not something you are used to doing.  Another observation is that position recruitment advertisements often include an unrealistic expectation of the required years of service and job responsibilities as minimum standards for applicants, so really good candidates (both men and women) do not apply. 
What I have seen happening here in Georgia that has been really great for local government leadership and for women is that as cities and counties have gotten more complex, many local governments are choosing highly qualified city and county clerks to be the manager, and generally speaking, clerks tend to be female, so the profession is getting more diverse by incorporating managers from alternative backgrounds.  
I would also argue that executive positions in organizations also include deputy/assistants positions, and we do a disservice to people in those positions when we focus solely on diversity for the "manager."  There are a lot of deputy/assistant positions that lead significantly larger parts of an organization than some city/county managers do. Those positions also provide the bench strength for the profession, and this is where current city/county managers really can make a difference in diversifying the profession.   

ICMA: Why is it important for local governments to cultivate a diverse workforce?
PM: Local government is in the business of providing services to people, regardless of who they are, where they come from, and what their background may be. A street can't tell whose driving, cycling, running, or walking on it; water can't tell who has turned on the faucet; the grass in the park can't differentiate who is throwing a ball, a Frisbee, or jumping rope. To meet the needs of the people who live, work, visit, and do business in our localities, diversity in the work force is very important. From the person whose family has lived for generations in the community and can tell you where all the skeletons are buried and what the family feuds are, to the quiet powerhouse who always gets things done and when they speak, you better listen – diversity improves the organization's chances for success, makes for a richer, more informed experience, and produces stronger, more reliable, and successful outcomes.

ICMA: It's been said that high-achieving women "can't have it all;" that those who want a family will eventually have to pull over and slow down or abandon their careers. Do you believe this is true, and if so, why?
PM: I have struggled over the years with this question because I have seen more people robbed of joy, ambition, and satisfaction while trying to live up (or down) to a definition of "having it all" that was imposed on them by others. I believe that each person has to determine what he or she wants from life and then make choices to achieve that end and quit worrying about what's being said by others. 
For example, I learned early how to clean a house. It was part of my chores growing up (I won't go into how my parents divvied up chores according to traditional gender roles). I like a clean, neatly organized house. But I also like spending my time away from the office playing tennis, or reading, or travelling or doing just about anything else other than cleaning the house. So in order to have both a clean house AND time off, I hired a cleaning service. EUREKA!
I've also found that "having it all" can change during a person's lifetime. As I got older, my parents did, too. My mother was diagnosed with early-onset Alzheimer's when she was 62 and for a long time the disease progressed rather slowly. But as it got worse, I made decisions to block time off on my calendar on a weekly basis and to basically not schedule anything for Sunday in order to spend time with her and give my dad some time off. With all of my electronic devices and Wi-Fi, I could stay in touch but I had to give up feeling guilty because I couldn't be at a meeting that my colleagues could more than ably cover for me. I would encourage other women to think of having a fulfilled life that includes work, family, friends, and fun and trying to let go of the guilt that inevitably happens when those things periodically are in conflict. And don't consider it a personal failure when you need to ask for and receive help from others.

ICMA: A lot has been made of the importance of women connecting with mentors of both genders as a strategy for career advancement. Can you talk about at least one individual who mentored you and the impact that person had on you and your career?
PM: One of my best mentors is Cal Horton, who was the assistant city manager in Decatur and who hired me fresh out of graduate school (and only 22) to work for Decatur.  I don't know that I could have started my professional career working for a better role model.  On my first day, he gave me a copy of the Athenian Oath. He encouraged me to get involved in the city. Cal invited me, let me, and expected me to take part in policy development, program implementation, and decision making on just about anything he was working on.  He supported me when I had older male department heads try to undermine my position, and he insisted that I join ICMA and the Georgia City and County Management Association even though there really wasn't a membership category for a personnel director. When he left Decatur to become the town manager in Chapel Hill, I was able to take over the assistant city manager position, and when the manager's job became available four years later, he was the first one to encourage me to apply.  He continues to be a mentor, friend, and confidant.

ICMA: What advice would you give to a young woman who you've just hired to join your staff.
PM: Ask questions, challenge assumptions, take on something no one else wants to do, have fun, stay true to your absolutes (which are always worth fighting for), and be willing to walk away from other stuff  so that you can live to fight another day.  Lastly, if you tell the truth, you will always remember your story.
New, Reduced Membership Dues
A new, reduced dues rate is available for CAOs/ACAOs, along with additional discounts for those in smaller communities, has been implemented. Learn more and be sure to join or renew today!