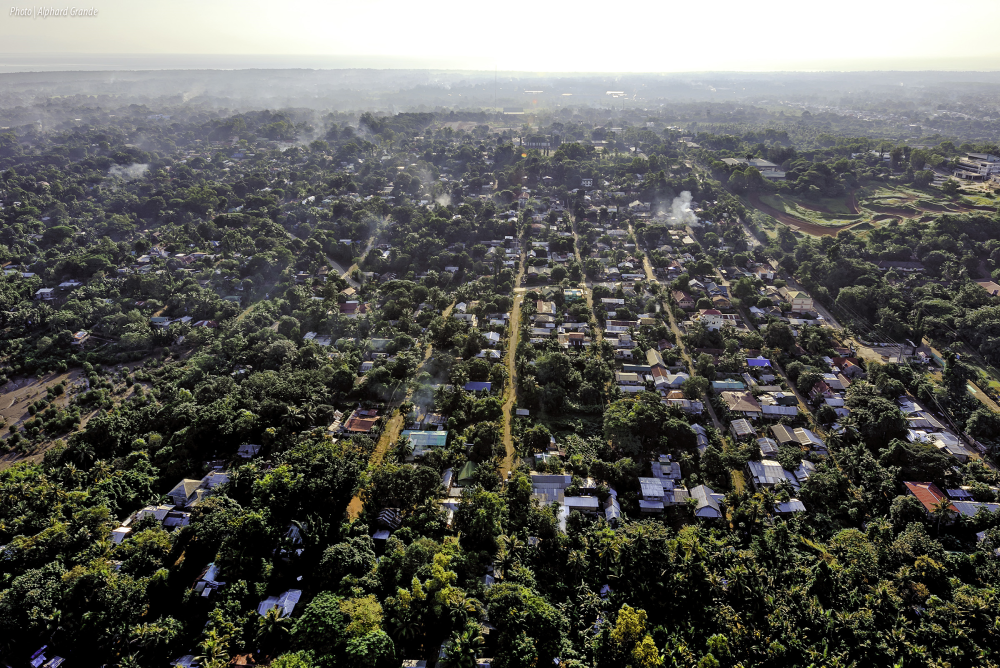 The CDI Newsletter features the work of the Strengthening Urban Resilience for Growth with Equity (SURGE) project and other United States Agency for International Development (USAID) projects in eight CDI partner cities and surrounding areas in the Philippines.
SURGE is the flagship project of USAID's Cities Development Initiative (CDI), a crucial component of the broader Partnership for Growth with Equity (PFG). A White House-initiated "whole of government" partnership between the U.S. government and the government of the Philippines, PFG aims to shift the Philippines to a sustained and more inclusive growth trajectory on par with other high‐performing emerging economies.
ICMA is the implementing partner of USAID/SURGE.
In line with the CDI approach of providing a multifaceted package of assistance, SURGE leverages and works with existing USAID projects in economic growth, environment, energy, climate change, and health.
The quarterly newsletter, produced by the USAID/SURGE project, showcases how USAID is working to strengthen the economic competitiveness and resilience of secondary cities through stories, photos, video clips, graphics, and events in various sectors, including environment, economic growth, health, and education.
SURGE fosters the development of conditions for broad-based, inclusive, and resilient economic growth in the CDI partner cities. The project is helping these secondary cities plan effectively, improve the delivery of basic public services, promote a business-friendly environment and investment climate, and reduce disaster and climate risks while ensuring inclusive and sustainable growth.
In the latest newsletter highlights include many updates on SURGE project activities in response to the challenges of the COVID-19 pandemic, as well as other project happenings in the Philippines, including:
Virtual learning forums for local government leaders in the Philippines and elsewhere to discuss the path forward during and after the COVID-19 virus, including such topics as tourism, contact tracing, mitigation and response strategies, and mass testing.
The forum on "Enhancing Digital Skills and Building Resilient Supply Chains for Philippine Small and Medium Enterprises (SMEs)" for approximately 120 women business owners and leaders.
Virtual round table discussion with national line agency representatives, local chief executives, and private sector leaders to help CDI cities address the challenges of the COVID-19 pandemic.
Ensuring water security through assessments to determine impacts of COVID-19 to water service providers followed by a virtual round table discussion with water service providers.
Launching the #ThisIsHowIHandwash #USAIDVideoChallenge online through popular social media platforms as part of the information, education, and communication campaign implemented by the CDI cities with the support of USAID to expand awareness and deepen understanding of the critical role of proper handwashing as a daily protective habit against COVID-19.
Holy Name University in Tagbilaran City, Bohol, launched its Urban Learning Development Program, a new course offering that was developed in partnership with Golden Gate University in San Francisco, California, and USAID.
USAID celebrated World Environment Day by recognizing biodiversity conservation efforts with partners that continue to create jobs and foster prosperity.
The largest business-led social development NGO, Philippine Business for Social Progress, Inc., and USAID forged a partnership through a memorandum of understanding signed on June 1, 2020, to establish local water alliances in the provinces of Palawan, Negros Occidental, and Sarangani.
In celebration of the Month of the Ocean in June, USAID highlighted how partner communities in coastal areas are harnessing the bounty of the sea to sustain their local livelihoods, while also protecting their rich natural resources.