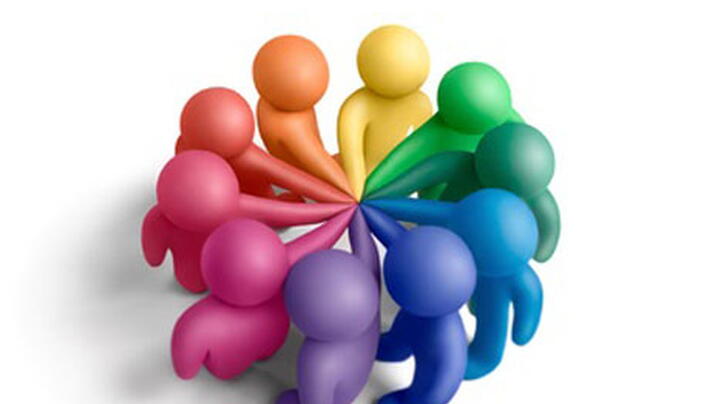 More than 80 percent of Fortune 500 companies today require online job applications. Students with broadband at home have a seven percent higher high school graduation rate. And consumers with broadband at home can save more than $7,000 per year.
Yet, there are still 100 million Americans who do not have a broadband connection to the Internet. This sobering statistic has profound implications for economic success, educational achievement, and civic life. Communities face difficult challenges in their efforts to provide digital opportunity for all their residents.
The Institute of Museum and Library Services (IMLS), together with the University of Washington, and ICMA, has consulted with hundreds of community members and experts over the past 18 months to identify action steps and a framework for building digital communities.
With the release of Building Digital Communities: A Framework for Action and its companion primer Building Digital Communities: Getting Started, communities have a new resource to help set a vision for the future. These resources raise awareness about the access and adoption that are essential to digital communities and identify goals related to availability, affordability, design for inclusion, public access, relevance, digital literacy, and consumer safety. They also provide strategic areas where communities can focus their digital inclusion efforts, such as economic and workforce development, education, and civic engagement, as well as concrete sample strategies for organizations and individuals to use in achieving a community's goals.
IMLS Director Susan Hildreth said, "According to the FCC, one-third of all Americans – 100 million people – have not adopted broadband high-speed Internet at home. And the Pew Research Center identified one of the top three obstacles to broadband adoption as digital literacy. Digital literacy skills are necessary for individuals to take advantage of the educational, economic, and social opportunities available through these technologies in today's increasingly digital society."
Communities must engage all sectors to create opportunity – government, individuals, local and tribal governing bodies, business, the nonprofit community, special interest groups, and other stakeholders. Libraries are among the essential community anchors that have a significant role to play in providing access, encouraging adoption, and impacting the health and vitality of their communities.
As a next step, IMLS is working with WebJunction, Tech Soup, and ICMA to develop curriculum and training resources to support community efforts. They are currently conducting a Digital Inclusion Community Needs Assessment, surveying directors of organizations on level of awareness, the priorities for getting started or continuing existing efforts, and the challenges and successes encountered. They will hold a test summit in May and a full leadership summit in June.
About the Institute of Museum and Library Services
The Institute of Museum and Library Services is the primary source of federal support for the nation's 123,000 libraries and 17,500 museums. The Institute's mission is to create strong libraries and museums that connect people to information and ideas. The Institute works at the national level and in coordination with state and local organizations to sustain heritage, culture, and knowledge; enhance learning and innovation; and support professional development.
This article was adapted from a press release issued on March 21, 2012, by the Institute of Museum and Library Services.
Register for the ICMA Annual Conference
Join us September 17-21 in Columbus/Franklin County, Ohio for the 2022 ICMA Annual Conference.
JOIN ICMA TODAY!
ICMA provides the tools, resources and connections to help you become part of the international network of 13,000+ local government management professionals.