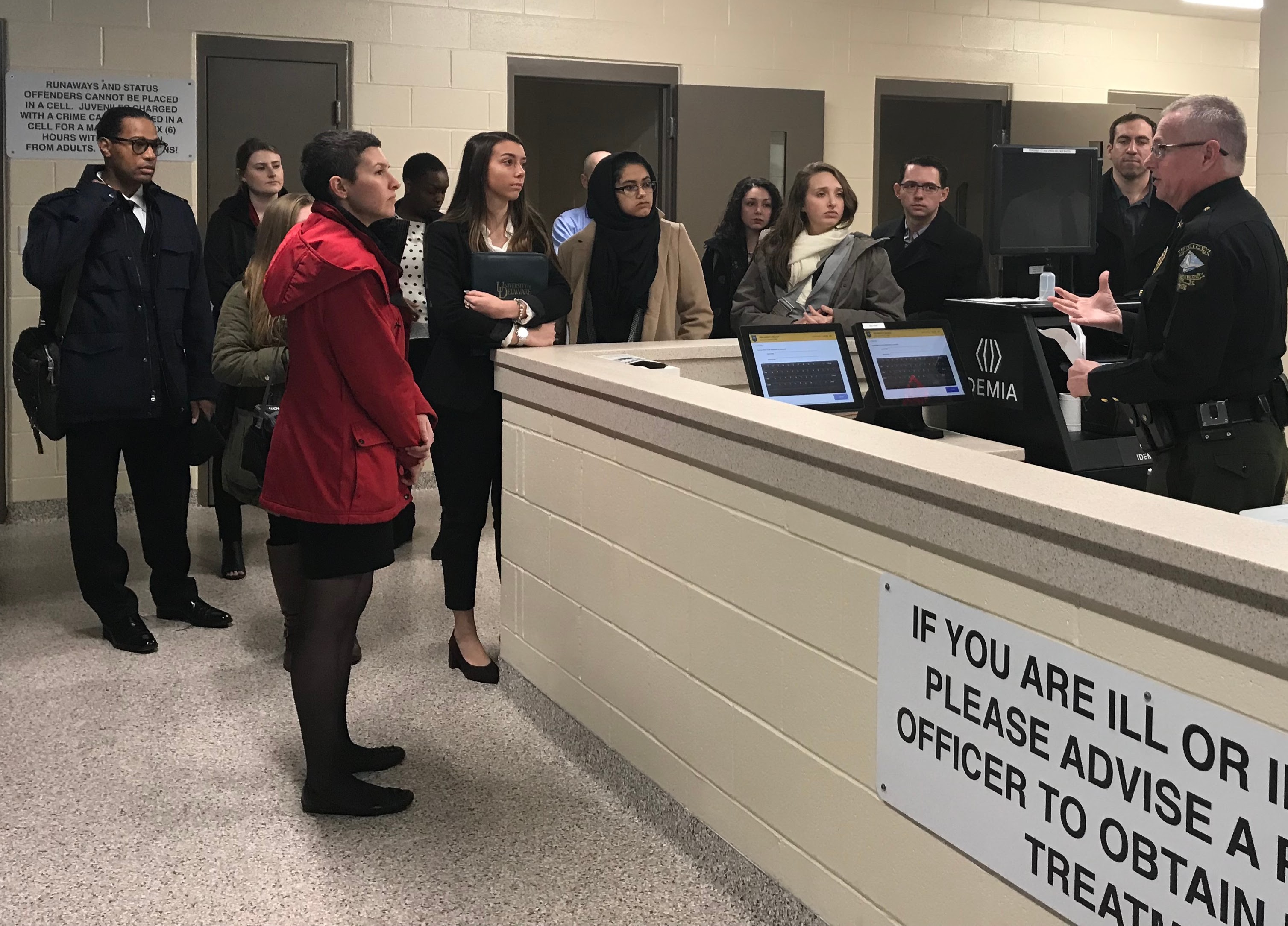 With the 2019 ICMA Annual Conference quickly approaching, ICMA is focused on ensuring a strong student and student chapter presence in Nashville. The Best Chapter Event Contest awards three ICMA Student Chapters with travel funds to attend the ICMA Annual Conference every year. Chapters present their most successful event of the year to members of the ICMA Executive Board, highlighting topic, involvement, and impact. This year's winners are the University of Delaware, University of Arizona, and Grand Valley State University.
The University of Delaware's "Tour of the City of Rehoboth Beach Municipal Complex & Networking Event" entry earned the new chapter first place in this year's contest. For the event, chapter members toured the city's new municipal complex; shared lunch and a networking session with various Delaware city managers; heard presentations on economic development, human resource management, budgeting and capital planning, and career paths to city management; and closed the event with a question and answer panel with the city managers. Delaware's student chapter also broke the mold with its submission, creating a webpage to showcase the best event of their year. View their page here.
The University of Arizona's ICMA Student Chapter partnered with the University of Arizona and Tucson Young Professionals (TYP), a local nonprofit professional group, to cohost Ignite 520, a conference-style event designed to "attract and connect young professionals with experts in the fields of local government, professional management, and nonprofit, in an effort to bridge the generational gap in the workplace" and to educate attendees "on the state of the local business and regional local government climate." The event secured second place and allowed the chapter to forge a new partnership with TYP, reach and recruit new members, secure funding for future chapter initiatives, and expose its members to the local professional community (government and other disciplines).
Grand Valley State University placed third in the contest with its walking tour and lake cruise in Muskegon, Michigan. The chapter took the tour to learn about the city's fast-paced development, public-private partnerships, and downtown revitalization. Following the tour, the chapter cruised along the shores of Muskegon Lake and Lake Michigan and learned about the city's developmental plans along the shore.
The University of Omaha - Nebraska, University of Washington, Villanova University, Oakland University, University of Colorado - Denver, University of Connecticut, and University of New Hampshire also submitted their best events of the year for consideration in this year's contest.
Explore all of the 2019 submissions below.