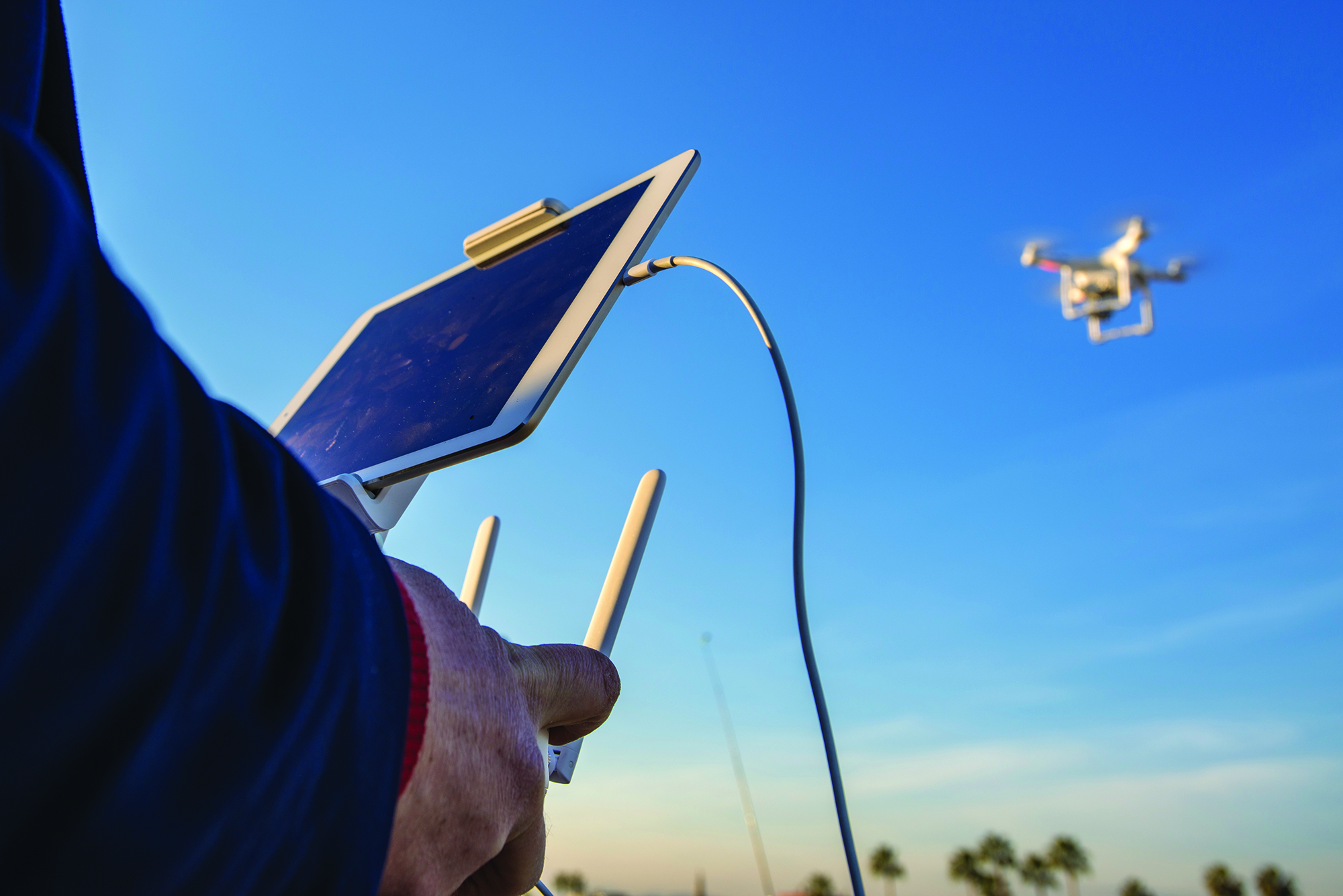 A new nuisance near the top of many residents' lists is a somewhat unexpected one. Gone are the days of complaints regarding loud parties or backfiring cars; this is the era of recreational drones. Complaints regarding privacy, trespassing, and general nuisance concerns are not uncommon for local governments to deal with in 2017, and the problem is expected to get much worse with the Federal Aviation Administration (FAA) estimating that nearly 21 million recreational drones could be flying in American airspace by 2021.
Despite the rapid deployment and sale of these recreational drones, our local governments are struggling to keep up in figuring out how to regulate them. This challenge isn't an unexpected one. Anytime local realities overlap with federal jurisdiction, the creation of sensible regulation can be difficult.
The FAA has final jurisdiction over all navigational airspace within the United States, including the 400 feet and below that most of these recreational drones operate within. This means that any local entity that seeks to regulate the operation of these devices could open itself up to a persuasive preemption lawsuit either by enthusiastic drone hobbyists or the FAA itself. While the FAA has taken a mostly hands off approach to local attempts to regulate, when asked to provide their perspective on legality, they do not hesitate to do so. After Cobb County in Georgia attempted to ban drone operations near stadiums and other venues within the county, the FAA, in a letter sent to the county's attorney, reiterated that any operational restrictions of drones by a local ordinance would be "inconsistent with federal statutory and regulatory framework" and subject to legal challenge. In other words, Cobb County was violating federal law by creating a law outside its legal jurisdiction; at least in the FAA's view.
So where does this leave local governments in terms of regulation authority? Does this mean that when faced with the challenges that recreational drone usage presents, cities and counties are left with nothing but fingers to point? Not exactly.
The Association of California Cities—Orange County, which represents Orange County's 34 cities and provides a powerful, regional voice on the public policy issues of today and tomorrow, took on the task of creating a model drone ordinance for all the cities located in Orange County. And they were immensely successful in doing so.
[Download the Ultimate Checklist for Creating a Model Drone Ordinance]
Balancing the concerns of public safety officers, elected officials, and residents, the association created an ordinance centered on the principal power that local governments have: land-use authority. By regulating the takeoff and landing of these devices, the association could create a regulatory framework that achieved the desired management goals of their membership, while also avoiding the preemption issue that overhead flight restrictions pose in the eye of the FAA. In fact, upon review of senior attorneys at the FAA, the model ordinance was given a glowing review, raising no legal concerns.
This is not to say that the association's model drone ordinance is perfect. The current regulatory framework that the FAA operates under is still a strict and burdensome one when it comes to offering room for local control. While the association is confident that its model ordinance will allow cities to deal with this quickly evolving technology issue in the interim, it has continued its federal advocacy efforts to expand local authority in this policy area. Legislation like Senator Feinstein's (D-California) Drone Federalism Act, which seeks to expand the role that local and state government can play in regulating drone use by allowing them to enact certain operational restrictions and rules, is but one example of the multitude of measures the association is monitoring and supporting in hopes of giving local governments latitude in terms of policy creation for drone regulation.  
As technology continues to advance in this area, it is critical that our local governments are given a seat at the table to discuss an issue that has federal implications, but predominately local impacts.
[Download the Ultimate Checklist for Creating a Model Drone Ordinance]
About the Author
Kelsey Brewer is policy manager at the Association of California Cities-Orange County
The Association of California Cities – Orange County (ACC-OC) is a 501(c)(3) nonprofit organization representing the interests of the 34 cities in Orange County. ACC-OC is committed to protecting and preserving local governance, while offering a vast array of benefits and resources for city staff and elected representatives. ACC-OC's ongoing mission is to be the authoritative regional voice for public policy issues, with focus on: education that empowers, policy that is collaborative and advocacy that is service-oriented. Learn more at www.accoc.org.
New, Reduced Membership Dues
A new, reduced dues rate is available for CAOs/ACAOs, along with additional discounts for those in smaller communities, has been implemented. Learn more and be sure to join or renew today!
Emerging Technology
For more leading practices on emerging technology, attend one of the many educational sessions listed under the "Emerging Technology" theme track at the 2017 ICMA Annual Conference, October 22-25 in San Antonio, Texas.