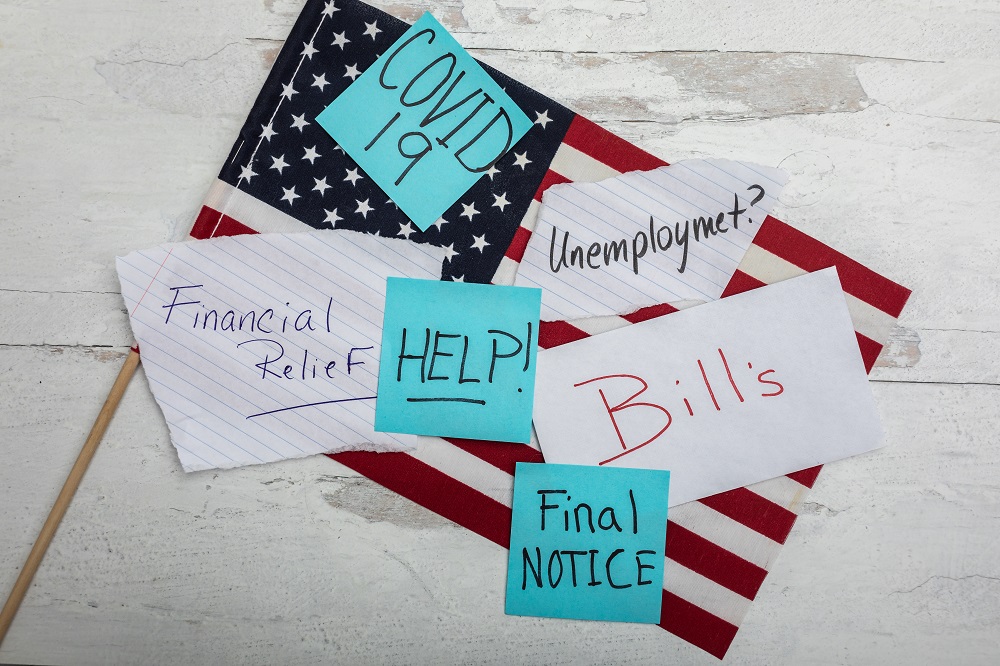 President Biden signed the $1.9 trillion American Rescue Plan Act (ARPA) of 2021 on March 11, 2021.  It includes $350 billion in direct, flexible aid to states, territories, tribes, cities, and counties. ICMA Executive Director Marc Ott observed that it was a year ago when the World Health Organization declared COVID-19 a pandemic. "It has been a long, challenging year for local government leaders and their teams who have been responding to the ongoing pandemic and economic recovery challenges. With this legislation and the vaccine rollout progressing, we have an opportunity to finally turn the corner."
Cities and counties can use the direct aid to:
Plug revenue holes, using 2019 pre-pandemic budgets as the baseline.
Cover increased expenditures and mitigate economic harm from the pandemic.
Provide up to $13 an hour in "premium pay" for essential workers or $25,000 per worker.
Transfer funds to private nonprofit groups, public benefit corporations involved in passenger or cargo transportation, and special-purpose units of state of local governments.
Make investments in water, sewer, and broadband infrastructure through a state-administered program.
The distribution of the aid is divided between cities and counties:
$65.1 billion to counties.
$45.6 to metropolitan cities.
$19.5 billion for towns with fewer than 50,000 in population.
$10 billion for a Coronavirus Capital Projects Fund to carry out projects to support work, education, and health monitoring during the pandemic.
Local governments can use the funds to cover costs incurred by December 31, 2024.  Funds will be distributed in two tranches, with 50% delivered no later than 60 days from March 11, 2021, and the remainder delivered no earlier than one year later.  States have to distribute funds to smaller municipalities within 30 days of receiving a payment from the federal government.  States that miss the deadline have to pay back any undistributed funds.  A town cannot receive more than 75% of its budget as of January 27, 2020.  The Treasury Department could also withhold up to half of a state or territory's allocation for as long as 12 months based on its unemployment rate and require an updated certification of its funding needs.
Funds cannot be used to offset, directly or indirectly, net tax revenues, either by reducing any tax rates or delaying any new tax or tax hike.  There is also a restriction on using "funds made available under this section for deposit into any pension fund." The intent of this provision is to clarify that ARPA funds may not be used to pay down legacy pension obligations.
Local governments can expect Treasury to issue guidelines and examples to clarify what is allowable under the new law.
There is significant funding for public health and vaccine activities:
$47.8 for COVID-19 testing and tracing.
$8.5 billion for vaccine activities at the CDC, including a supplemental funding opportunity for state, local, and territory vaccine distribution grants.
$7.66 billion for state, local, and territorial public health departments to establish, expand, and sustain their public health workforce.
$7.6 billion for community health centers.
$3 billion for block grant programs under the Substance Abuse and Mental Health Services Administration.
There are many more programs and opportunities in this legislation.  For example, there is a $250 million health education grant program from the Department of Health and Human Services Office of Minority Health; applications are due April 20.  ICMA and Sustainable Strategies have teamed up to provide a 90-minute "To the Rescue" training session on March 24, 1:00 p.m. ET to explain the many opportunities for cities and counties in the new ARPA law.  Register here.
In the meantime Holland and Knight, a law firm and frequent partner with ICMA on the National Brownfields Conference, has developed an excellent summary of the plan. Click here to view and download.
New, Reduced Membership Dues
A new, reduced dues rate is available for CAOs/ACAOs, along with additional discounts for those in smaller communities, has been implemented. Learn more and be sure to join or renew today!