Step One: Navigate to http://learning.icma.org/store/provider/provider09.php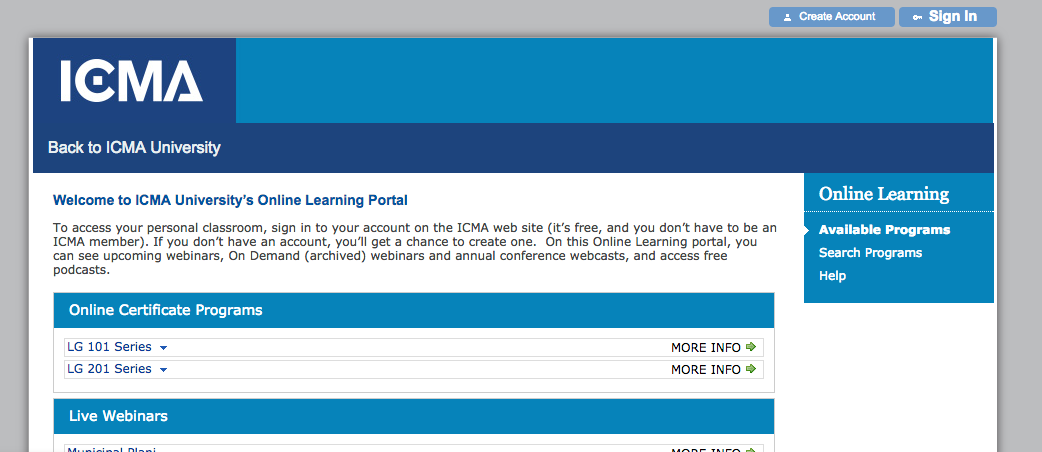 Step Two: Navigate to the upper right of your screen to locate and select the login/register buttons.
Step Three: Login with your ICMA credentials or Create an ICMA Account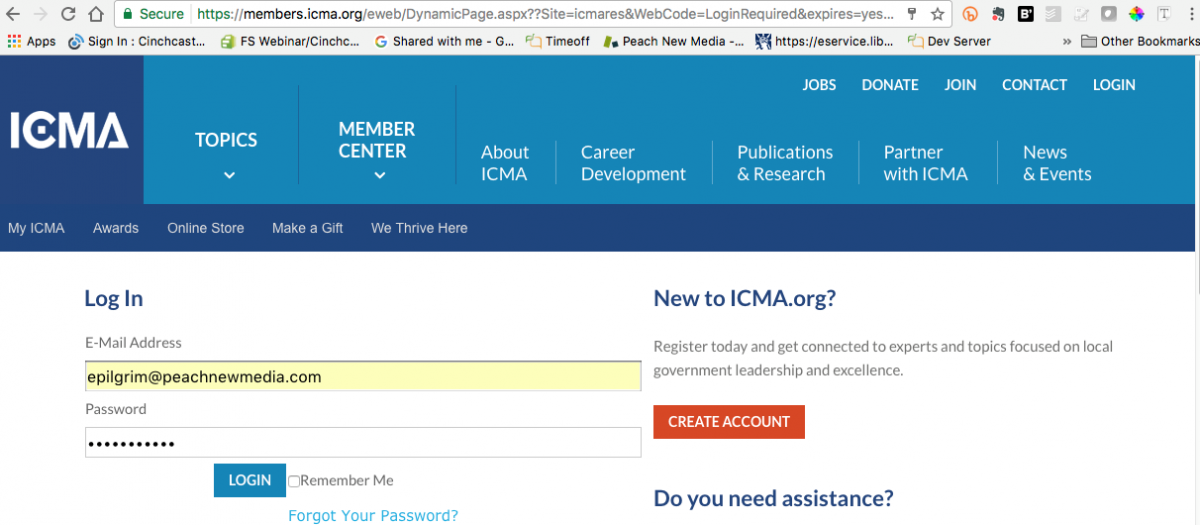 Step Four: You will then be directed to your Account Profile.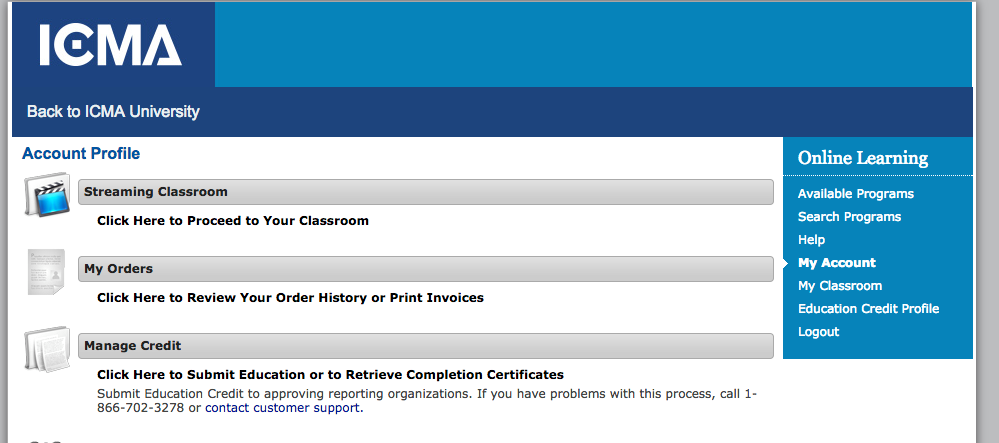 Step Five: From your Account Profile, select the linked label reading "Click Here to Proceed to Your Classroom" under the Streaming classroom header.

Step Six: Once in your Streaming Classroom, locate the label for On-Demand Programs.

Step Seven: Select the title of the program that you would like to view.



Step Eight: On the session page, select either the "Start" or "View Now" button to start the program video.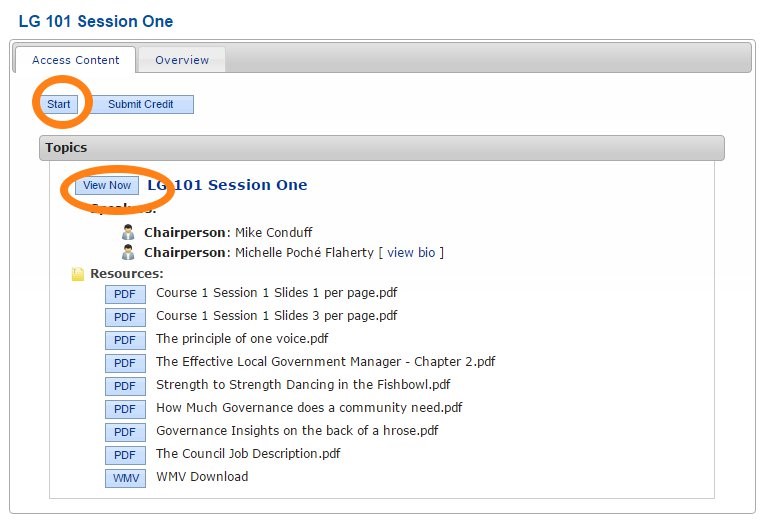 Step Nine: Enjoy!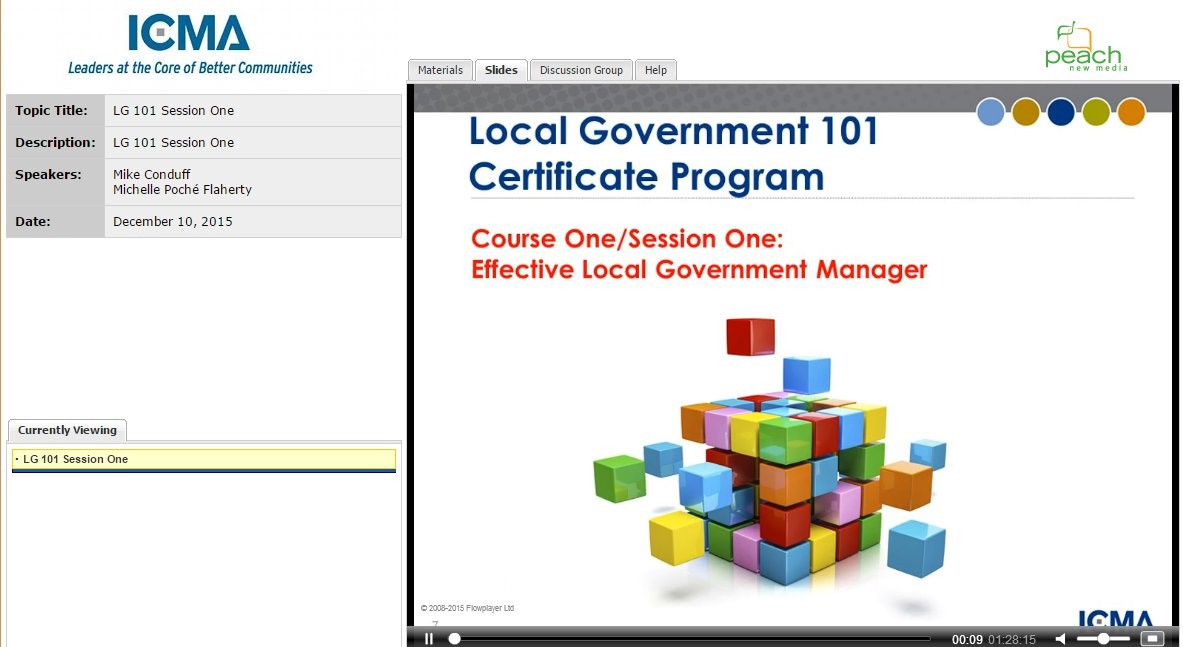 Step Ten: Once completed, select the submit credit button on the course details page.

Step Eleven: Select the Submit Credit button next to the course title.

Step Twelve: Complete the Quiz (if applicable) and Survey and follow the steps in the submission process.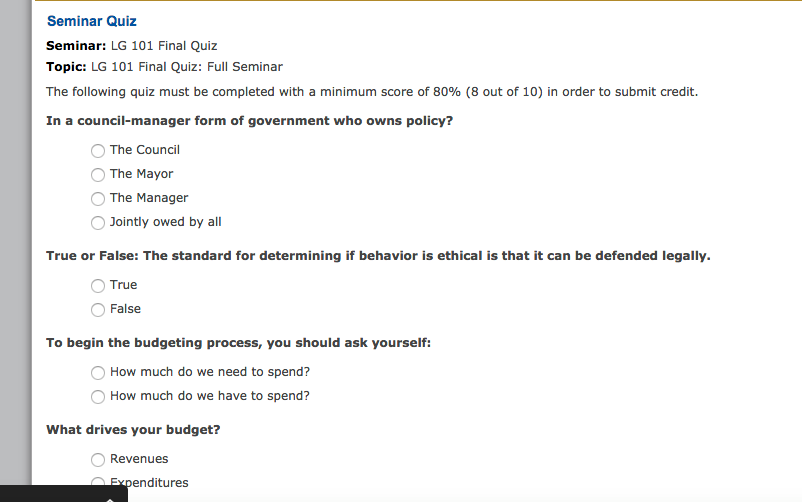 Step Thirteen: Check out your new certificate.