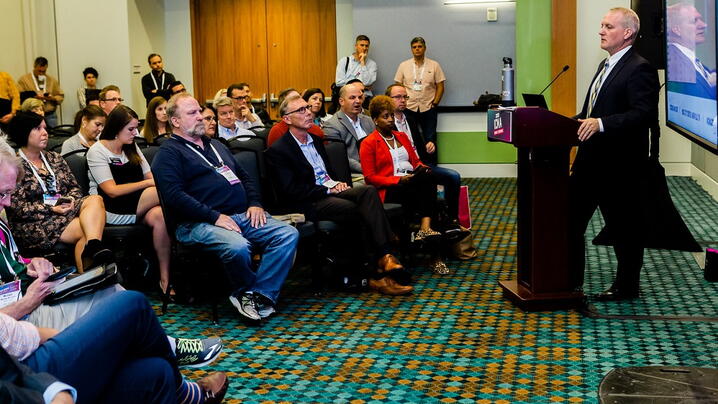 ICMA invites you to share your knowledge, best practices, and creative solutions that help to push our local government leaders and their communities forward by presenting at the 2022 ICMA Annual Conference, September 17-21, in Columbus, Ohio.
The ICMA Annual Conference is the largest gathering of local government professionals in the world and offers an abundance of educational, information-sharing, and networking tools to help local government management professionals manage in today's complex environment. Participants can expect to be inspired, build skills, network with colleagues, and develop meaningful relationships with their local government peers.
Presenters will choose from several engaging presentation formats and seven tracks important to the profession. Share your knowledge, strategies, and stories to enable local government professionals to better address the challenges they face in 2022 and beyond.
The call for presentations will close on Thursday, December 16, at 11:59 p.m. ET and late submissions will not be accepted.
Learn more about the submission process and submit your presentation by visiting the 2022 annual conference website.