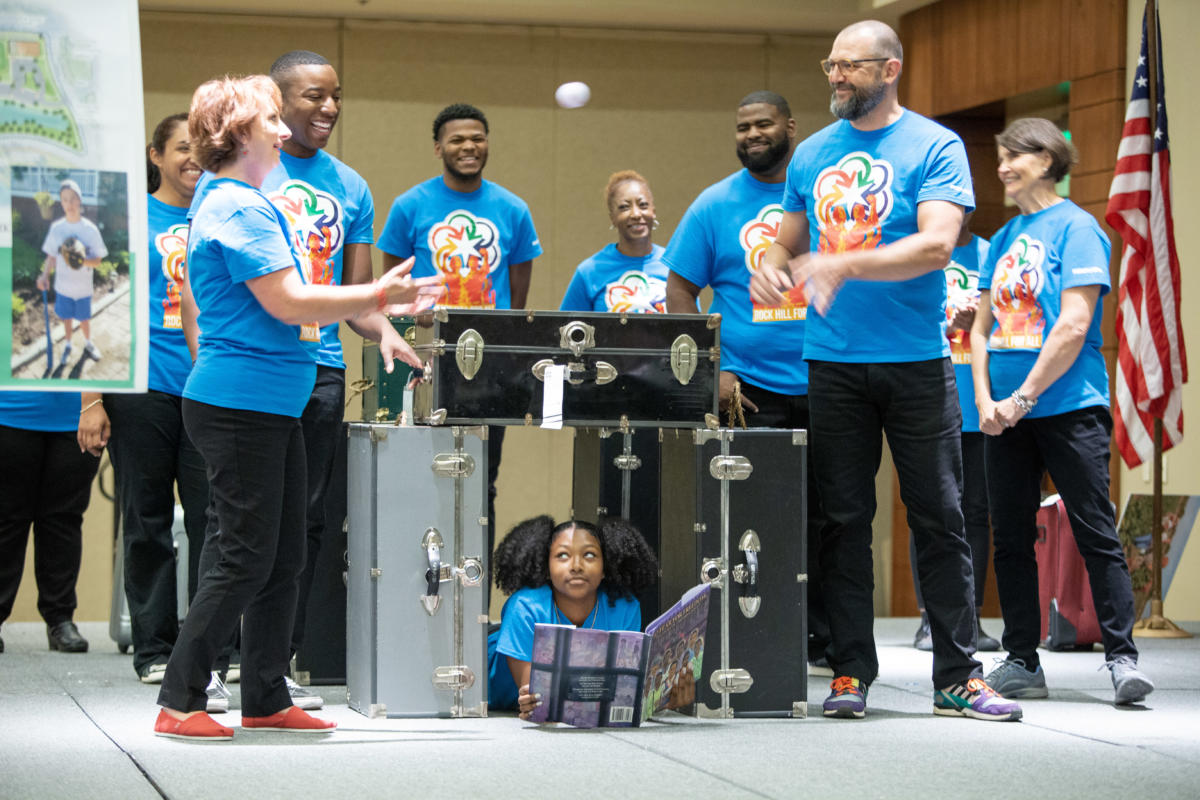 The National Civic League is accepting applications for the 2022 All-America City awards until March 1. The theme for 2022 is "Housing as a Platform for Early School Success and Equitable Learning Recovery." Learn more.
Since 1949, the National Civic League has designated over 500 communities as All-America Cities for their outstanding civic accomplishments. The 2022 awards program will be co-convened by the Campaign for Grade-Level Reading and will focus on robust efforts that seek measurable improvement around one or more of the following areas of focus:
Digital equity.
Relational supports.
After school, summer, and out-of-school learning opportunities.
Transforming non-school places and spaces into learning-rich environments.
Promoting school readiness, regular attendance, and summer learning.
Parents succeeding as essential partners.
Parents succeeding in their own journey.
During the past 18 months, the closure of schools, early childhood programs, and childcare centers in response to COVID-19 was a significant setback for all children's early school success. The adverse impact has been disproportionately devastating, however, for children of economically challenged, fragile, and marginalized families. Left unattended, learning loss of this scale and magnitude could further compromise the prospects for a generation of children whose future already is at risk.
Public housing and affordable housing programs are high-potential platforms for regaining momentum for early school success and for accelerating equitable learning recovery. Public housing authorities and affordable housing organizations can serve as focal points that bring together public, corporate, and community-level stakeholders to support children, adults, and families using a system of 24/7/365 wraparound services and supports and a two-generation approach.
Applications are due March 1 and finalists will be announced in early May and invited to assemble a community team to present at the virtual All-America City event in July. Teams of residents; nonprofit, business, and government leaders; and young people from communities across the country will share insights with peers, learn from national thought-leaders, and present the story of their work to a jury of nationally recognized civic leaders. The transformational experience equips, inspires, and supports leaders and communities to achieve more than they ever believed possible.
The All-America City Award shines a spotlight on the incredible work taking place in communities across the country. By celebrating the best in local innovation, civic engagement, and cross-sector collaboration, the All-America City Award remind us of the potential within every community to tackle tough issues and create real change.
New, Reduced Membership Dues
A new, reduced dues rate is available for CAOs/ACAOs, along with additional discounts for those in smaller communities, has been implemented. Learn more and be sure to join or renew today!