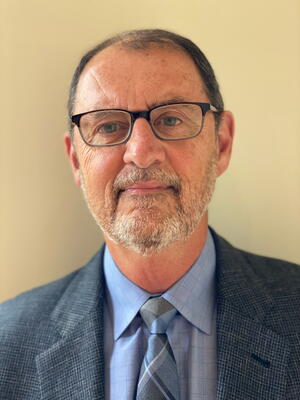 As a mentor, he serves as an ICMA Senior Advisor and provides support to members of ICMA and the North Carolina City and County Management Association (NCCCMA). He initiated the first MPA Speed Coaching Program that has been part of the NCCCMA winter seminar each year since 2013. He has hosted ICMA Local Government Management Fellows since that program started in 2004 and numerous MPA student interns, almost all of whom are still in local government service today.
His dedication to developing emerging local government leaders is further demonstrated by his weekly commitment while working as an adjunct professor in the city/county management course at the University of North Carolina School of Government. He initiated a civic education program that produced a textbook for public schools in North Carolina on local government, which received an ICMA Award for Civic Education. Lundy has served as ICMA's president and contributed to more than a dozen ICMA committees and task forces, most recently the Credentialing Advisory Board, which he chairs. He is a Legacy Leader and a member of the Community Builders' Legacy Society.
In the past he has served on annual conference planning and host committees; the International Committee; the Academic Affairs Committee; the Local Government Hispanic Network Board; and task forces on leadership, organizational structure and governance, and financing ICMA. He also participated in international exchanges with Japan and Australia. Lundy has served as a member and chair of the ICMA Retirement Corporation Board and was president of both the NCCCMA and the National Association of County Administrators.
As manager in Catawba County, Lundy developed a reputation for excellence, particularly in two areas: solid waste management and intergovernmental cooperation. The county's Ecocomplex received several awards for its innovation, and Lundy never hesitated to share this innovative solid waste project across the country and around the world. In fact, Catawba County partnered with Tirana, Albania, and Telavi, Georgia, to assist the cities in developing solid waste strategies through an ICMA CityLinks project funded by the U.S. Agency for International Development. Regarding intergovernmental cooperation, Lundy frequently assisted municipalities in the county and the region as a partner in such areas as building inspections, serving as the IT provider for some smaller local governments, and partnerships to reduce duplication of services with the three school systems in the county.
Under his leadership, Catawba County won numerous awards for its innovative programs. It has won nine of the highly competitive North Carolina Association of County Commissioners (NCACC) Outstanding County Program Awards and four of the prestigious NCACC Ketner/Local Government Federal Credit Union Productivity Awards, given annually to only ten programs in North Carolina that have increased employee productivity. In recent years, Catawba County received a Government Innovation Grant Award for its innovative use of Quick Response (QR) codes on building permits issued in the county. The Ecocomplex was recognized with the national Thomas H. Muehlenbeck Award for Excellence in Local Government. The county has received 194 Achievement Awards from the National Association of Counties (NACo) and two program awards from ICMA—for community health and safety and community partnership.
The Distinguished Service Award recognizes Lundy for a lengthy career of dedicated service to local government, the next generation of local management professionals, and ICMA.