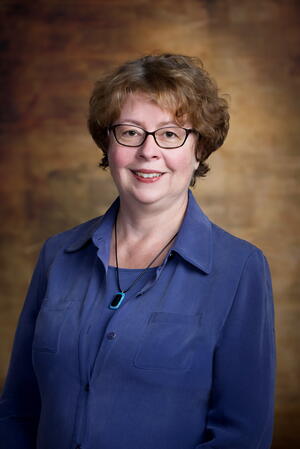 In more than 40 years of exceptional public service in Washington and Oregon, Anne Pflug has helped break down barriers for women and others in leadership positions in professional city management. She is known as a mentor to many, a teacher to graduate students anticipating careers, a thought leader in equity, race, and inclusion in the public sector, and a manager who continues to lead through innovation.
As one of the female management pioneers in the Pacific Northwest, Pflug held many "first" positions. She was one of the first female professional managers in Washington when she was city administrator in Poulsbo (1976-1981) and city manager in Bothell (1988-1995). She has also been finance director in Springfield, Oregon, and assistant to the manager in Bellevue, Washington, and has held interim management positions in Kirkland, Bellevue, and Shoreline. At the state level she worked as a manager with the Department of Community, Trade and Economic Development and as interim chief financial officer for the Washington State Football Stadium Authority. She also owns a public service leadership consulting business.
In 2018, building on ICMA data showing the lack of female diversity in local government management, Pflug personally took this as a call for action and created the Northwest Women's Leadership Academy (NWWLA) to mentor and coach others, like herself, in the profession. She helped create the curriculum. taught courses, and enlisted partners. In March 2021, the second cohort of NWWLA graduates were ready to take key places in public service leadership positions, bringing the total to 120.
Pflug has served for ten years as a Senior Advisor for the Washington City/County Management Association (WCMA), eight years as a lecturer at the University of Washington Daniel J. Evans School of Public Policy and Governance, and seven years at Central Washington University. She also conducts training and serves as an executive coach.
She has been a speaker at WCMA and Oregon City/County Management Association conferences and training sessions and an active participant in task forces and committees focused on improving local government operations. Pflug's many accomplishments have garnered accolades, including the WCMA's Intergovernmental Negotiations excellence award and recognitions by the communities of Springfield, Bellevue, Bothell, Shoreline, Kirkland, Pasco, and Poulsbo.
In academia, Pflug believes in bringing practical real-world examples into the classroom: "Teaching is at its best when students can actively apply what they have learned." She has taught courses that are fundamental to professional state and local government management, with a specific focus on race and equity, leadership, and organizational development. In her role as a mentor, Pflug is viewed as the "most Senior Senior Advisor" because of her experience in both local government and higher education. She has advised peers and has pushed for increased internships and other opportunities for women and other underrepresented groups who are entering and advancing in the profession. She is well positioned to connect students with internships and other opportunities.
Pflug has grounded her leadership training in detailed research and analysis, as shown in her research and writing as a project manager for the Washington Department of Community, Trade and Economic Development. She was the principal investigator for studies on local government management, service delivery, and finance for customers that included the Washington legislature, the governor's office, the state treasurer, and local government associations. These studies have included evaluation of county government operations and led to improvements across the state. Pflug's passions include advocacy for disability and mental health services and equity in the criminal justice system. Drawing on decades of experience with courts, jails, and police, she is creating a Criminal Justice Race and Equity Tool Kit with the goal of "addressing racism at its core."
In nominating her for the Distinguished Service Award, her peers praise her as one of the Pacific Northwest's iconic examples of dedicated public servant leaders who has personally made an outstanding contribution to the management profession and local government as a manager, lecturer, researcher, mentor, coach, and friend.