Joseph W. Mazzola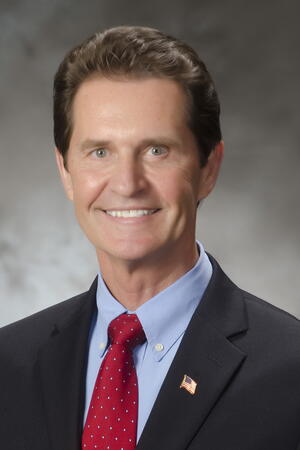 Director of Organizational Development and Performance Management, McKinney, Texas
Joe Mazzola came to McKinney, Texas, after service in the military and as president and CEO of a national nonprofit. When in uniform, Mazzola rose to the rank of colonel and served as a commanding officer in Europe and the Pacific. He holds a master's degree in public administration and has completed the academic requirements for a doctorate.
Mazzola is a servant-based leader committed to preparing others to be successful leaders themselves. In McKinney, he initiated an internal Leadership Academy with separate tracks for first-time supervisors and senior managers. The nine-month programs cover a host of important leadership topics: financial management, emotional intelligence, presentation skills, change leadership, cognitive biases, and more.
To provide real-world experience, Mazzola instituted capstone projects for each class where small teams work together to improve the city's culture. One project focused on the evaluation system, which had not been modified for years. Leadership Academy participants surveyed other employees, researched trends in the private and public sectors, and proposed changes: (1) a direct link to the city's values (respect, integrity, service, and excellence); (2) regular informal check-ins; (3) employee and supervisor goalsetting; and (4) emphasis on continuous learning. The city launched the new evaluation system in January 2020.
A second capstone project focused on improving the recognition program for the city's 1,200 employees. After conducting research, Leadership Academy participants proposed an app-based program that emphasizes peer-to-peer recognition, something new in the city but consistent with its High Performance Organization (HPO) philosophy. Mazzola and his team also:
Started an emerging leaders' course to start preparing high-potential frontline staff for increased responsibility

Developed a course on teamwork to support the organization's emphasis on collaboration and team-based problem-solving

Introduced hundreds of employees to the HPO framework through an internally developed "HPO 101" course that more than 1,000 employees completed

Launched an informal city-wide book club that meets weekly.
Furthermore, Mazzola helped improve the city's strategic planning process and performance management system. After the city council sets its annual goals, he and his staff work with departments to establish objectives that support those broad strategic priorities. He introduced rigor and discipline into the process by ensuring that department objectives are specific, measurable, achievable, relevant, and time bound. His team also worked with communications and information technology staff to make the reporting dashboard more user-friendly and transparent. By managing it internally, they also saved the city $30,000 per year.
Mazzola also plays an important role as facilitator of the executive leadership team, which serves as a "board of directors" for the city. They focus on the work of strategic leadership and address such areas as diversity and inclusion, innovation, teamwork, communications, and relationship-building.
What has this led to for McKinney? The impact can be seen in data from the fall 2020 engagement survey, which measured fifteen dimensions of engagement. When compared with results from 2017, and with a benchmark of 45 other cities, McKinney's scores for "senior leadership" went up 9 percent and were 15 percent higher than the average for the benchmark cities; scores for "management" rose 6 percent and were 9 percent above the benchmark; "teamwork" scores rose 7 percent and were 13 percent above the benchmark; and "innovation and decision making" scores were up 7 percent and 11 percent above the benchmark. McKinney's overall engagement scores placed them in the top 6 percent when compared with the other 45 cities. These striking results were achieved, in large measure, because of Joe Mazzola's leadership.