Dr. Philip C. Harris
District Recovery Manager, Broward County Public Schools, Florida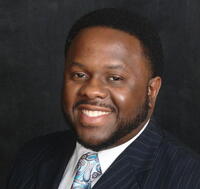 Dr. Philip C. Harris is a versatile professional with extensive background in local government management and community affairs, program development and implementation, grants, and operations management. He was appointed district recovery manager for Broward County Public Schools in the wake of the tragic shooting at the Marjory Stoneman Douglas High School on February 14, 2018. Mourning the loss of 17 students and staff and those who were injured, the local governments, schools, and public safety agencies found themselves in uncharted territory.
"ICMA helps me to stay inspired by illustrating what fairness and equity looks like through a lens of diversity."
Dr. Harris's resolute leadership, expertise, and passion were immediately evident as he provided a clear vision of the resources needed for recovery and outlined an engagement model that involved the school district and its partners—nonprofits, faith-based organizations, businesses, elected officials, and municipal and county governments. The recovery model emphasized prevention to mitigate mental health issues through treatment, therapy, training, academic support, and implementation of activities to restore social and emotional well-being and collective wellness for students, staff, families, and community.
The community could not wait for the next budget cycle; they needed meeting rooms, specialized counselors and space for them to work in, and a way to get the word out about what was available to help those who were affected. Throughout the recovery, Dr. Harris demonstrated not only the technical expertise to deliver post-trauma support services, but the emotional fortitude to confront the reality of life after the shooting.
Without a doubt, Dr. Harris has demonstrated that he is a dedicated public administrator.
Register for the ICMA Annual Conference
Join us September 17-21 in Columbus/Franklin County, Ohio for the 2022 ICMA Annual Conference.