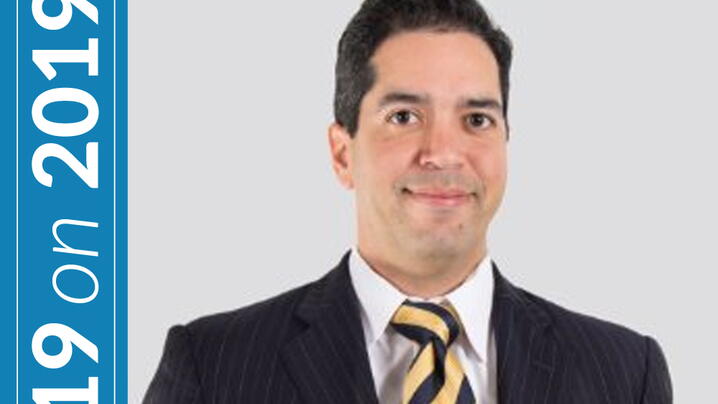 Quote By: Peter Torrellas, National Business Manager for State and Local Government, Siemens
Peter Torrellas is a fellow at the Center for Neighborhood Technology leading Smart City initiatives. His current focus is on building performance, water infrastructure, energy strategies, and public-private partnerships. He previously held the position of Chief Technology Officer at Siemens Infrastructure & Cities. His portfolio included logistics, aviation, passenger and freight rail, ports, and road and city mobility. Peter has more than 20 years of experience in innovation and infrastructure and began his passion for making our cities smarter more than a decade ago.
Prediction
The new year will bring a new set of opportunities to leverage a growing appetite in equity markets for infrastructure projects as we learn to allocate risk and capital in new ways. Water systems could greatly benefit, especially in terms of decentralized energy systems and the Internet of Things. Water systems are great candidates for building resilience and sustainability into the community; the water energy nexus has taught that, for many cities, water is one of the largest consumers of energy in their utility profile.
2019 Tip
Embracing the power of new and existing civic networks to create better outcomes for people and bring innovative ideas in erms of how to use technology and how to pay for it is a priority in 2019. The new networks being formed include foundations, academia, local anchor industries, the private sector, and national and global organizations investing in driving growth in our cities. We have realized that no one category of actors or institutions has all the capabilities and capacity to solve new challenges; focusing on the social good will allow us to be successful.
Learn More
Visit the Infrastructure Planning topic area on the ICMA website to access resources.