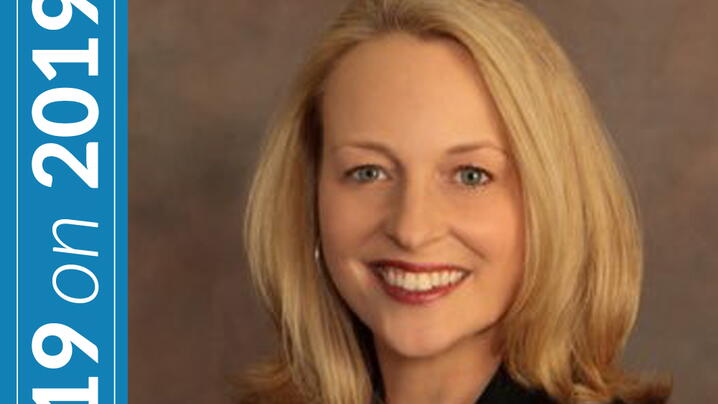 Quote by Karen Pinkos City Manager, El Cerrito, California, ICMA President
Karen has over 20 years of experience in professional management, beginning her public-sector career in the city of Oak Park, Michigan before coming to El Cerrito, California in 2001, where she served as the Assistant City Manager for over 12 years. She is passionate about local government and is dedicated to promoting professional, efficient, ethical management in California and across the country. Karen is the 2019 President of ICMA, having previously served as a Vice President of the ICMA Executive Board for the West Coast Region.
Prediction
We are seeing the "silver tsunami" retirements that had been talked about for years, so many career opportunities are out there. And I'm seeing real results with respect to diversity, especially in the executive positions. I'm an example: my boss has just retired, and I've been selected to be the next City Manager of El Cerrito, the first woman in our history to fill the position. I've seen many more women and people of color rising to these levels in jobs across the country as well.
We are certainly not alone as an employment sector when it comes to equity. But the local government profession can be leaders across all sectors in raising the ranks of women and people of color in executive management. As we are deliberate and intentional about our value of diversity and inclusion, we can set the standard. We know local government is the best place to work, and the world will be able to see that it's because anyone and everyone can be successful.
2019 Tip
Don't view "equity and inclusion" as a task to be done, or a goal to be reached, or a project we must do. Equity, diversity, and inclusion are values. They are principles, they are a standard. Equity and inclusion should be considered in absolutely EVERYTHING that we do, and permeate every one of our responsibilities as managers. Of course, there are various efforts we can make to bring these values to life, including focusing on our hiring practices, recognizing and tackling our conscious and unconscious biases, and being intentional about our choices. But once you fully understand that being inclusive is part of all that we do and not something separate, it becomes quite clear how to embrace the values of equity, diversity, and inclusion to make better public policies…and from there, better local government organizations.
Learn More
Visit the Equity and Inclusion topic area on the ICMA website to access resources.