ICMA and Cornell University partnered on a survey to gain a better understanding of local government policies, programs, and other activities related to immigrant populations in their communities.
The survey was distributed in the spring of 2018 to chief administrative officers of all municipalities with a population over 10,000 and counties of all populations across the United States. It was completed by 1,201 local governments.
DOWNLOAD THE SUMMARY REPORT
DOWNLOAD THE SURVEY SNAPSHOT
Key Findings
Engagement & Inclusion
Despite some language‐related or cultural barriers, local governments have taken steps to improve communication with immigrants in their communities.
According to the survey, almost half of the local governments provide multilingual access to their community information.
Having a task force, staff position, or office for immigration affairs is not common, with 11 percent or fewer survey respondents reporting doing so.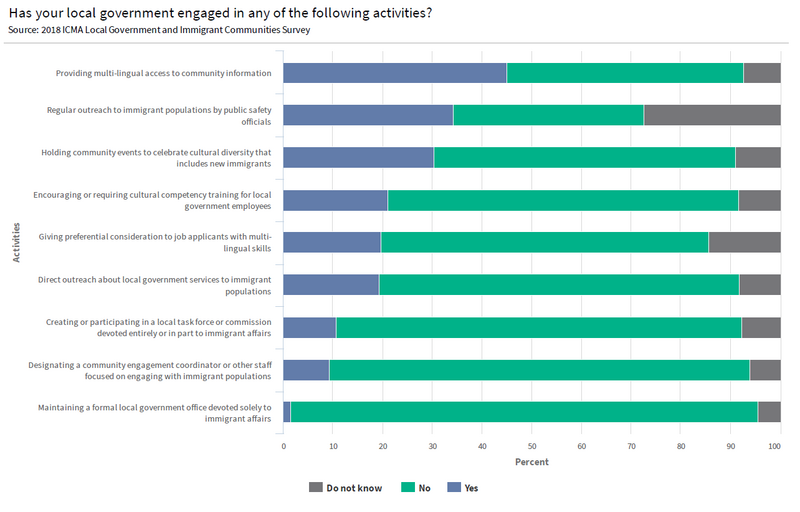 Services & Programs
When asked about services and programs offered by local government to immigrant communities, almost one third of local governments report being involved in providing housing assistance and health services.
Support services, such as food pantries or child care programs, were the most commonly reported services available for immigrants in communities.
However, few local governments provide programs highlighting economic opportunities related to immigrant populations (less than 15%).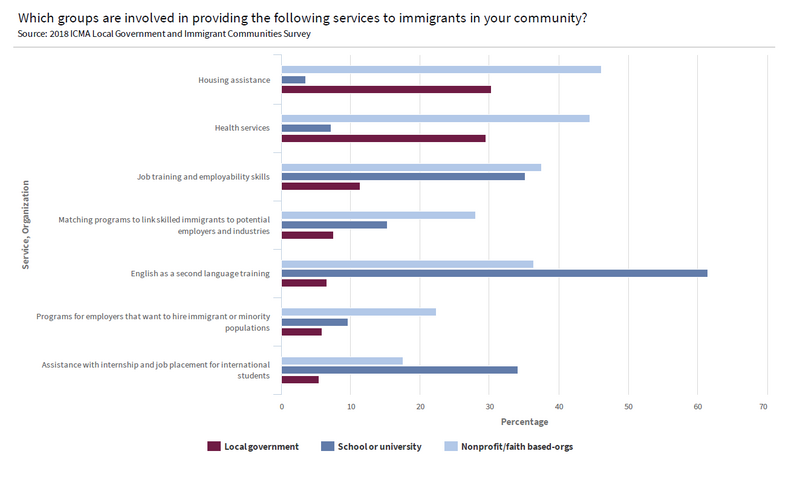 Download the full report to learn more!
Community Highlight: City of Aurora, CO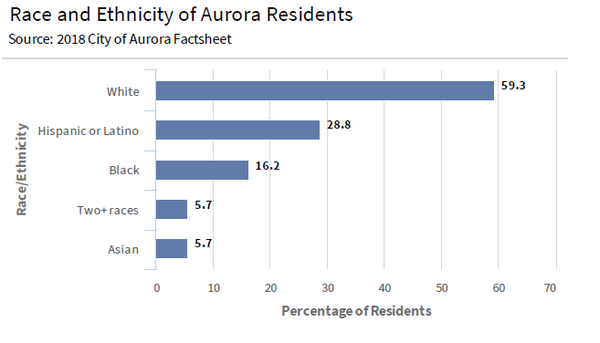 Aurora is Colorado's third largest city with a diverse population of more than 374,000. Over the last 10 years the city has received a large number of immigrants, coming from all over the world. The percentage of foreign-born residents increased to almost 20%. People from Mexico, Ethiopia, El Salvador make up the largest immigrant groups in the city.
Aurora welcomes its immigrant population and established programs for their successful integration. To achieve this goal, the City created the Office of International and Immigrant Affairs (OIIA) and Comprehensive Strategic Plan 2015-2018 regarding policy, programs, and initiatives geared toward the integration of local immigrants and refugees. OIIA gathered a lot of feedback from the City's immigrant and refugee populations for the comprehensive strategic plan to make sure that they understood and met their needs.
OIIA has recently evaluated how the plan was implemented and how the tactics and strategies in the plan have impacted the City and its immigrant and refugee populations.
Now, the City and OIIA are working to update the comprehensive strategic plan to continue serving its immigrant and refugee populations.
A Closer Look at Aurora's Immigrant Programs
The Office of International and Immigrant Affairs (OIIA)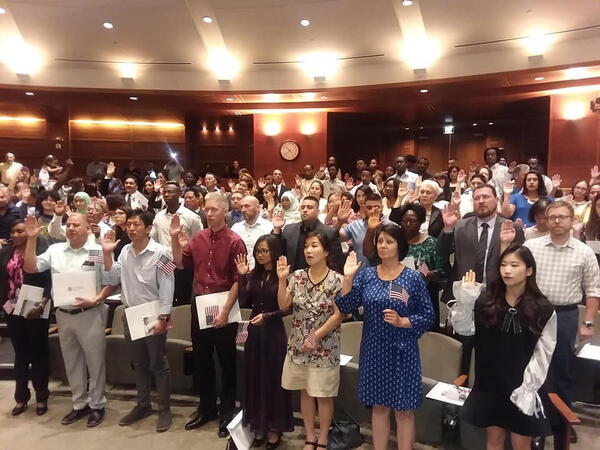 OIIA
functions with 2 staff and oversees the city's policies and programs for its immigrant and refugee populations. The office manages relationships between the city and the Aurora Immigrant and Refugee Commission, Aurora International Roundtable, Aurora Global Fest and the Aurora International Cabinet. The city recently decided to provide citywide language access to all its departments including language interpretation and translation services and OIIA is managing the process. Currently, OIIA is assessing the city government's existing resources and capacities for that. In the meantime, the city staff can request for interpretation and translation services online and OIIA is managing the requests.
OIIA's budget for 2019 is around $430,000 including funding for Aurora Sister Cities, a local independent nonprofit ($112,000). OIIA was recognized by the National League of Cities for promoting cultural diversity in Aurora through its City Cultural Diversity Awards in 2017.
OIIA has been involved in design and implementation of various programs for immigrant and refugee populations mostly through partnerships. OIIA provides funding to many local non-profits to implement the programs, which include:
English and Civics Classes: OIIA provides English and civics classes to immigrants and refugees through partnerships with community and faith-based organizations.
Citizenship Corners: Citizenship Corners combine all relevant information to apply for U.S. citizenship in one central and easily accessible place. OIIA works with the Aurora Public Library system and its federal partners to provide Citizenship Corners in each public library.
Naturalization Ceremonies: OIIA helps celebrate citizenship by working with its federal partners to host naturalization ceremonies and celebrations with new citizens at the Aurora Municipal Center twice a year.
"Integration is a two-way process; the host community tries to improve the lives of immigrants and refugees and expects immigrants and refugees to integrate well to the community life. Collaboration among organizations and between public and private sector is very important to achieve that. We are very pleased that Aurora is becoming a leader in the nation thanks to our innovative programs and efforts in the space of immigrant integration." ~Ricardo Gambetta, manager, Office of International and Immigrant Affairs
Immigration and Refugee Commission
The commission was established in 2015 to promote immigrants' and refugees' integration into the civic, economic and cultural life in the city through civic engagement. Its main role is to advise the city council on policies related to the local immigrant and refugee populations. The commission has 11 members appointed by the mayor and city council for 2 years and meet every month. Whenever there is an opening in the commission, residents are invited to apply. The commission members interview all candidates and make recommendations to the mayor and city council for the open position(s). The commission has its own by-laws and work plan and OIIA serves as the liaison between the city and the commission.
The commission has been assisting OIIA in its citywide outreach efforts to immigrant and refugee populations. It was critical in preparing the city's 10-year comprehensive plan, Aurora Places, in 2018. The commission helped conduct community outreach including public meetings and focus groups for the comprehensive plan. As a result, the city was able to collect significant data points, ideas, policy recommendations and feedback from its immigrant and refugee populations, which are included in the final version of the plan approved by the city council. The commission also plays an important role in organizing the Annual Global Fest.
Natural Helpers Program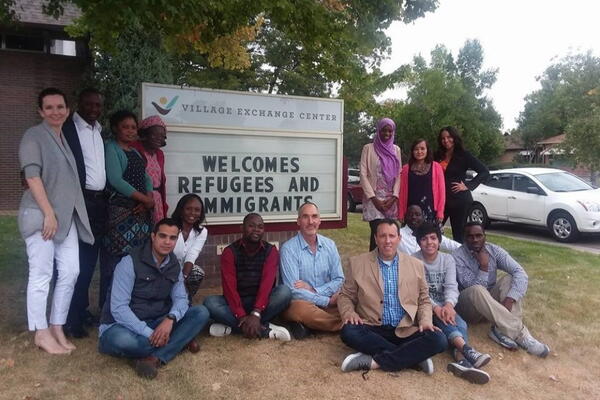 Aurora is one of the four cities that offer the
Natural Helpers Program
in the US. The Program provides training to Natural Helpers, who serve as key contacts in their immigrant communities and inform their community about available resources. The program is a joint project between OIIA and a local nonprofit working with immigrants and refugees,
Village Exchange Center
. OIIA provides funding and the local non-profit manages the program. Assistance provided includes how to access city resources, how to register for health insurance, and a list of trusted service providers.
Since its start, the program has trained more than 60 Natural Helpers from 24 different immigrant and refugee communities in Aurora. Last year, the program was expanded and a new cohort focusing on youth was created, the Natural Leaders Program. Support for this expansion came from a $50,000 grant from the Colorado Health Foundation.
The Denver Regional Council of Governments awarded Aurora the 2017 Metro Vision Award to recognize the city's role in immigrant integration and the Natural Helpers Program's services to the city's immigrant communities. In 2018, Aurora received Honorable Mention from the US Conference of Mayors' City Livability Awards for its Natural Helpers Program.
Global Teen Police Academy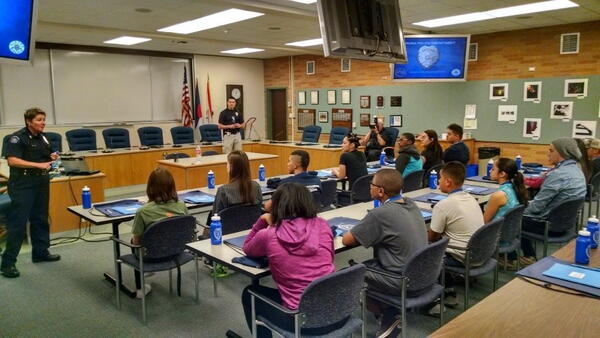 OIIA, Aurora's immigrant and refugee populations, and the Aurora Police Department have been working together to make the city a safer place. As a part of this collaboration, the Global Teen Police Academy was designed to establish trust between the police department and immigrant and refugee populations as well as to promote careers in law enforcement. Occurring every summer, the Academy teaches its participants the structure of the police force in Aurora, how to become a police officer, and how to be involved in community policing (as a member). In addition to this, OIIA, and the city's police and the fire departments do community outreach together to immigrants and refugees.
Startup Loans
According to a recent study released by the National Bureau of Economic Research, immigrants establish around 25% of new businesses in the US. This share is more than 40% in some states including California, New York, New Jersey, and Florida. The City of Aurora is aware of increasing number of immigrant-owned small business and focuses on small businesses as a strategy to increase revenues and have new jobs and economic opportunities. The city government "believes in creating economic opportunities for everyone in the city" says Gambetta, and is aware of challenges that immigrants and refugees may face in establishing new businesses such as accessing capital,
resources and information to navigate in the system. OIIA provides some funding to CEDS for operations and managing the program (around $20,000/year) but most of the funding comes from other sources. OIIA assisted CEDS with community outreach, recruitment, marketing and communications for the past two years.
In 2017, OIIA, a local nonprofit, Community Enterprise Development Services (CEDS), and the Community College of Aurora partnered to create a combined entrepreneurship training and capital investment program for immigrants and refugees to encourage them to launch their own small businesses. Aurora International Impact Fund with $100,000 annually for micro loans was established for this. OIIA provides funding to CEDS for implementing the loan program and does community outreach, recruitment, marketing and communications among immigrant and refugee populations. OIIA tries to expand this program by adding more lenders. So far, 38 new businesses started by immigrants or refugees received small startup loans and they currently employ 92 people in the city.
Health Powers Life Campaign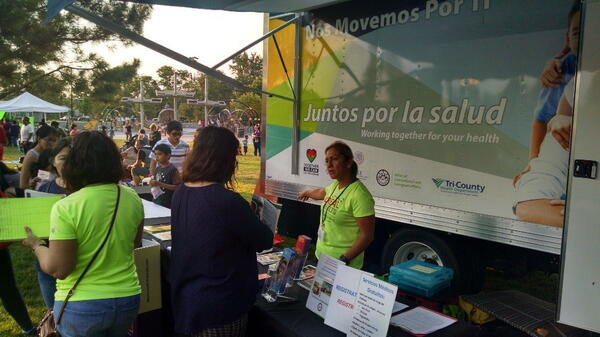 In 2017, OIIA partnered with the Tri-County Health Department in Colorado and CREA Results for the Health Powers Life Campaign to promote healthy lifestyles among the city's immigrant and refugee populations. The Campaign employed the city's existing health care infrastructure and organizations to raise awareness about the benefits of preventative health care among the immigrant and refugee populations with a health mobile unit across the city. It also used local ethnic media to reach out to immigrants and refugees. The campaign administered health screenings to almost 1,300 people through its mobile unit and distributed preventative health care information including basic steps to a healthy life style, access to healthcare, ways to enhance healthy living to more than 5,000 people in 2018. The campaign was implemented with an OIIA-provided small grant and received one of the 2018 Communicator Awards for excellence in marketing and communications from the Academy of Interactive & Visual Arts.
Global Fest
OIIA partners with the International Roundtable, which was established to promote international business activities and recognize the international community's economic, cultural and civic contributions, to host an Annual Global Fest. The Global Fest is a day to celebrate the city's diversity and contributions of the immigrant and refugee populations to the city. It is city's premier international event with more than 12,000 people attending.
Lessons Learned
OIIA has made significant progress on the majority of the goals and objectives stated in the comprehensive strategic plan. OIIA enabled creation of some innovative programs for immigrants and refugees to provide them tools, platforms and opportunities that they need to
integrate and contribute to the community.
"These programs touch almost every pathway of immigrant and refugee integration in the city. The big lesson here is that immigrant integration is a critical issue for any community in America and cities should take a very holistic and strategic approach to deal with the immigrant integration challenge. Local government needs to establish key partnerships with local organizations (non-profits, faithbased organizations, private sector, academia, schools, immigrant and refugee organizations, etc.) in order to work together on this kind of programs and efforts. Here in Aurora, we are lucky to have several great local partners that are working with us in the implementation of our immigrant integration plan," explains Gambetta.
Aurora has been developing valuable and successful programs for its immigrant and refugee populations. The city's overall approach towards its immigration and refugee populations and efforts/programs to integrate them and work with them can be applied in other communities worldwide. That said, developing a comprehensive approach may not be easy in every community right away but developing a continuous relationship and communication with immigrant and refugee populations is an important starting point for many communities with significant immigrant and refugee populations.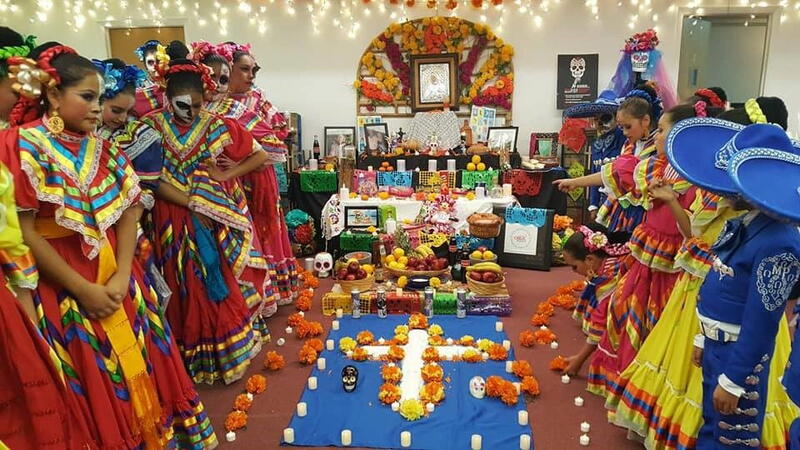 Download the full immigration survey report to learn more!
FULL REPORT