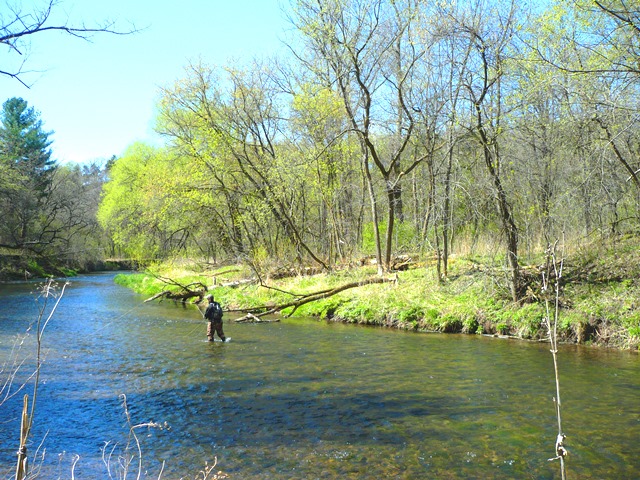 The City of River Falls, WI, (pop. 15,175) is home to the historic Kinnickinnic River, a Class 1 trout stream that flows right through the city. Residents and visitors enjoy kayaking, premiere trout fishing, and other recreational activities the river offers. Events such as River Falls Days and Art on the Kinni showcase the community's treasured natural resource.
Preserving and protecting this community asset is a high priority for City Administrator Scot Simpson, and his team. Simpson also wears an economic development hat and works with business to balance commercial needs with environmental stewardship. City staff members are empowered to lead environmental initiatives in River Falls, which has resulted in
River Falls City Hall, located next to the river, becoming Wisconsin's first LEED certified city hall.
Simpson and city staff working extensively with local businesses as well as the community to protect the Kinni. Businesses have implemented protective measures such as constructing pervious concrete parking lots and applying eco-friendly lawn fertilizers.
The community buying green energy from the city-owned electric utility. The River Falls Municipal Utility ranks number four in the nation in green power sales as a percentage of total electricity sales. Through the use of green energy sales, the River Falls Municipal Utility helps reduce the carbon footprint that impacts the local environment, including the river.
River Falls recently becoming one of two Wisconsin communities awarded a community solar garden pilot project. The solar garden and its green energy will help further preserve the local environment and the Kinnickinnic River for generations to come.
Because of the strong partnerships between the city, local businesses, and citizens, the Kinnickinnic River remains in pristine condition and continues to draw residents and visitors to River Falls.
Meet the Manager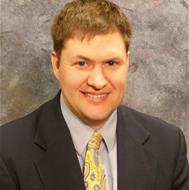 Scot E. Simpson
City Administrator
Scot E. Simpson has been the city administrator for River Falls, WI since 2009. Prior positions have included city administrator for Lancaster, WI, and management analyst in Janesville, WI. He has an MPA from Northern Illinois University and is an ICMA Credentialed Manager.