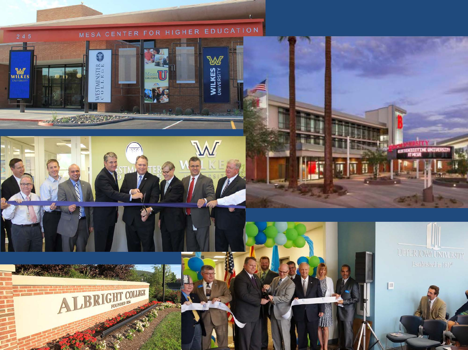 The vision of innovative elected officials and a can-do city manager have made Mesa, AZ (pop.464,704) a college town like none other in the U.S.
Arizona has always had plenty of institutions of higher learning, with three state universities and a number of community colleges, for-profit colleges, and trade schools, some of which are located in and around Mesa.
What the state lacked, however, were small liberal arts schools where students receive personalized attention and a humanities-based general education.
Mesa Mayor Scott Smith saw that young Arizonans were choosing to go out of state for college, and thought he could fix that.
He also saw that if he could bring small liberal arts schools to Mesa, they would invigorate the city and bring economic development.
Wooing colleges and universities
The city started by doing feasibility and marketing studies to confirm there was indeed an unfilled niche in the educational market.
Then, working together, Smith, Mesa's city council, and City Manager Christopher J. Brady launched a first-of-its-kind campaign to woo colleges and universities, with the one requirement that they must open physical campuses in Mesa.
It worked.
By 2012, the city had recruited five private, non-profit, liberal arts colleges and universities — Albright College, Benedictine University, Upper Iowa University, Westminster College, and Wilkes University.
Where to house them?
Chris Brady knew that the advent of light rail through Mesa's downtown was already spurring interest from the private sector.
To accommodate three of the schools in downtown Mesa, the city renovated and redeveloped three vacant, city-owned buildings, converting more than 85,000 square feet of unused space into state-of-the-art classrooms, conference and community rooms, nutrition and engineering labs, and academic, administrative and study spaces.
One year later, all five schools opened for business, offering 25 full-time undergraduate programs and six graduate degree programs.
Mesa's investment pays off
The renovated buildings house tenants who are re-investing in leases, spending money in the community, and attracting a new student and faculty population to the city.
The initial economic impact has started to ripple through the region; long-term it is expected to further enhance the region's economy, improve Arizona's workforce, and build a better Mesa.
The results have garnered national media attention; earned praise from academicians, industry leaders, developers, and government officials; and have been touted as a model for innovation in higher education and public-private partnerships.
In 2014, the Alliance for Innovation awarded Mesa the prestigious J. Robert Havlick Award for Innovation in Local Government.
Watch "How Mesa, Arizona, Became a College Town."
Meet the Manager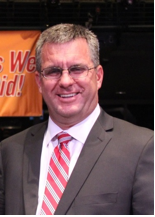 Christopher J. Brady
City Manager
Christopher J. Brady has been Mesa's city manager since January 2006. Before coming to Mesa, he served as assistant city manager in San Antonio, TX; acting city manager and assistant city manager for Bellaire, TX; financial and management analyst for Houston, TX; and worked in the mayor's office in Provo, UT. Brady emphasizes the importance of a constructive council-manager relationship to the success of a community, along with building trust with the citizens he serves. He is a creative and innovative leader who continues to assist the Mesa City Council turn their strategic initiatives into transformational projects. Brady received his MPA from Brigham Young University.