As U.S. communities continue to age, the need for health services and support for families caring for other family members will only increase. With his unique vision and willingness to partner with other organizations, Manager Kenneth Vittum led the town of Pearisburg to solve this growing problem that many more communities will be facing in years to come.
Pearisburg, a rural community in southwest Virginia, faced both a critical need for adequate health care services and a way for consumers to get to a location to access it. In particular, a community survey revealed that adult day care services were needed to help alleviate the financial and emotional stress on overwhelmed families who were caring for adult family members.
Town Manager Vittum took the lead by calling a meeting of key stakeholders to discuss the survey's findings. He then put together a planning team to secure funding, find a site for a day care facility, and acquire a passenger bus that would transport clients to and from the center.
The planning team soon identified a vacant pharmacy building that could provide enough space for adult day care services, child care services, and medical offices. To raise the money to buy the building, Vittum encouraged the town council to support an application for grant funding.
He also formed a unique public-private partnership of two private foundations, two local governments, two state agencies, and one federal agency to fund the renovation of the building and secure a 15-passenger bus for transportation to and from the facility.
The Giles Health and Family Center opened in 2003, and during its first year of operation, provided an estimated $558,700 of adult, child, and transportation services.
Meet the Manager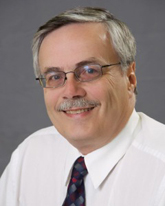 Kenneth Vittum
Former Town Manager
Kenneth Vittum was Pearisburg's town manager from 1988 to 2016. He also served as city manager for Norris, TN from 1983-1988. Vittum received his bachelor's degree from Plymouth State University in 1974 and his master's degree from Eastern Tennessee State University in 1983. In 2005, he completed the Senior Executive Institute, an intensive two-week program for and by senior local government managers under the auspices of the University of Virginia's Weldon Cooper Center for Public Service. He received the ICMA Service Award for over 35 years of service in local government.