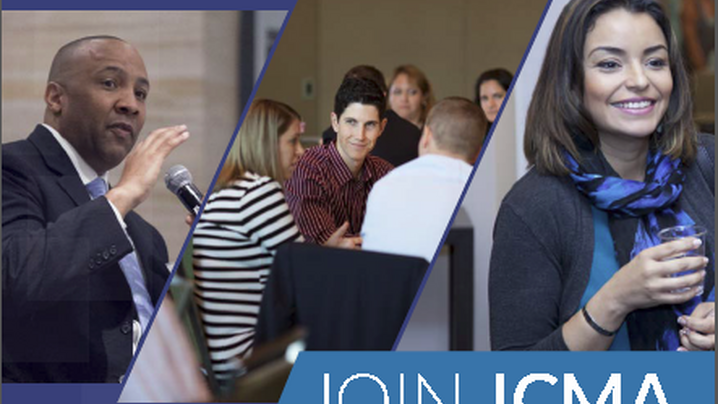 International City/County Management Association is the premier organization of local government professionals worldwide. Our 13,000+ members serve and improve lives for communities, from small towns with populations of a few hundred, to metropolitan areas with populations of millions.
ICMA offers professional development programs, research, publications, data and information, technical assistance, and training to create excellence in local governance and fostering professional local government management worldwide.
Find a membership category that fits you
Whether you are a chief administrative officer or entry-level staff–there's a membership for you!
Download the application form (PDF) »
Full members have the following featured benefits
Products & Services
Price

The ability to vote on:

Elections to the ICMA Executive Board
Updates to the ICMA Constitution

Included
Receive personal and financial support with the Members in Transition program if you have been fired, forced to resign or otherwise involuntarily separated
Included
Receive personal and professional wellness support with the Equilibrium Program
Included
Full and Affiliate members share the following core benefits
| | |
| --- | --- |
| Products & Services | Price |
| Receive unlimited 1-on-1 coaching with ICMA CoachConnect | Included |
| Participate in member only online discussions with ICMA Connect | Included |
| Receive a print and digital subscription to PM Magazine | Included |
| Access the Leading Ideas Series and other premium web content | Included |
Re-join ICMA
If your membership lapsed and you wish to be re-join, call the ICMA Member Benefits & Services Team at 800-745-8780 or 202-962-3680.
Download the application form »
Do you have questions about membership with ICMA?
Call the ICMA Member Benefits & Services Team at 800-745-8780 or 202-962-3680 or email membership@icma.org.
Register for the ICMA Annual Conference
Join us September 17-21 in Columbus/Franklin County, Ohio for the 2022 ICMA Annual Conference.