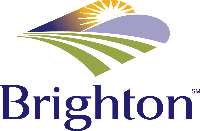 Assistant Director of Utilities
City of Brighton, CO
Assist the Director of Utilities in the administration and daily operations of the Utilities Department. This position will be responsible for overseeing and managing all activities of the assigned Department divisions, including administration, engineering, water resources, stormwater and environmental, water treatment, water supply maintenance and distribution, collections and utilities maintenance divisions. This position must work well independently and in a team-oriented atmosphere that provides excellent customer service and human relations skills. Support and exemplify the City of Brighton Mission and Values.
EXAMPLES OF ESSENTIAL RESPONSIBILITIES AND DUTIES
-Assist the Director of Utilities to develop, plan and implement Department goals and objectives; recommends and administers policy and procedures.
-Develop and prepare recommendations and technical reports related to assigned projects; advise the Department Director on operations and project status.
-Represent City interests at regional councils and committees; coordinate with other agencies, county, state, and federal organizations on Utilities Department matters.
-Assist in preparation of comprehensive budget and support documentation for the Utilities Department.
-Pursue funding opportunities from various agencies for Utilities Department Capital Improvement projects.
-Assist in directing and planning all Department operations and Capital Improvement projects; plan, organize, evaluate and participate in the functions and activities of the Utilities Department.
-Research applicable laws, regulations, engineering criteria, etc. and makes recommendations to the Department Director.
-Coordinate Utilities Department projects with other City Capital Improvement projects; assist with contract negotiations and provide contractor oversight.
-Provide timely information to the public; respond to and resolve difficult citizen inquiries and complaints.
-Coordinate with the Communications and Engagement Department regarding the operations and projects of the Utilities Department.
-Evaluate the need for and develop plans and schedules for long range Utilities Department programs.
-Assists in ensuring the quality of the work product coming from the Utilities Department.
-Assists with a wide variety of special projects as assigned; prepares complex and sensitive reports for state and federal regulatory agencies.
-Makes public presentations before City Council, other governmental and private groups and organizations as requested by the Department Director.
-Serves as acting Director of Utilities as assigned.
-Performs other duties and responsibilities as assigned.
EDUCATION AND EXPERIENCE
Bachelor's degree from an accredited college or university in Civil Engineering, Natural Resources, Public Administration or a related field. Master's degree in Public Administration, Business Administration or related field preferred. Five (5) years of professional public works, utilities and/or water supply experience including three (3) years in a supervisory capacity. Registered Professional Civil Engineer (PE) in the State of Colorado preferred.