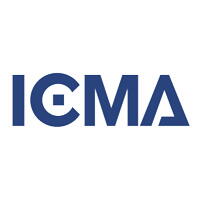 Senior Contracts Administrator
ICMA, DC
Who We Are:
ICMA is at the core of creating better communities. Serving more than 13,000 members globally, we are the world's leading association of professional city and county managers and other employees who serve local governments.
At ICMA, we take the concept of local government leadership and management further into the future. Through our mission and passion to advance professional local government, we help communities deliver innovative services, empower resident engagement, enable economic development, strengthen leadership, uphold ethics, and provide forward-thinking management.
We ensure a diverse and inclusive workplace by welcoming people of different backgrounds, experiences, abilities, and perspectives and by learning from each other, individually and collectively.
A Great Opportunity:
If you are a Contracts Administration Professional who strives for excellence and ensures full compliance in the delivery of grants and contracts for domestic and international programs, we have an amazing opportunity waiting for you!
With broad direction, the position serves as an expert technical resource to ICMA staff on federal grant and contract regulations, interpreting donor rules and regulations, and compliance requirements. The position advises project staff on contractual issues based on contractual documents, client regulations, and ICMA policy; provides orientation and guidance on contractual requirements to project teams for both U.S. and international projects; manages both pre- and post-award activities across a variety of funding sources for an assigned portfolio; and supports ICMA's procurement processes, proposal development, and submissions.
The Senior Contracts Administrator reports to the Senior Manager, Contracts and Compliance.
What You'll Do:
Serve as a technical resource to ICMA staff in interpreting funder rules and regulations and act as primary point of contact for contractual issues.
Negotiate with vendors, clients, and internal customers to achieve best financial and contractual outcomes for the organization.
Provide proposal support, including but not limited to the budget review, preparation of cost forms, collecting subcontractor data, solicitations review and submission, and proposal compliance with solicitation requirements. May conduct and/or participate in best and final offer (BAFO) negotiations. Review proposals for reasonableness, contract language, representations, certification, etc., ensure compliance of proposals with the funding agency's pricing and other requirement and presentation formats.
Review, analyze, and negotiate terms and conditions of awards and contracts on behalf of ICMA consistent with organizational and funder guidelines.
Manage both the pre-award and post-award activity for assigned portfolio, including leading ongoing team check-ins, issuing subawards/subcontracts, and reporting.
Develop policies and procedures to ensure ICMA's compliance with applicable laws, regulations, and contract terms.
Develop and deliver training (formal and informal) to ICMA HQ and international office staff on a variety of topics.
Serve as primary point of contact with internal and external customers on grant and contract matters; responsible for timely resolution of internal and external issues/problems related to grants and contract administration and procurement.
Actively participate in Quarterly/Monthly Program Review Meetings to assess overall compliance with terms of the awards and takes leadership in seeing that deficiencies in compliance are corrected.
Serve as liaison with the appropriate FCA staff members to provide guidance on billable items to assure accurate invoices.
Lead subaward/subcontract monitoring for the assigned portfolio including preparation of subcontractor/subrecipient monitoring plans and document monitoring results, including performance, compliance with terms and conditions, and reporting.
Coordinate grants and contracts closeout, international office closings, and contract and grant closing documents.
What You Need To Be Successful In This Role:
Bachelor's degree in Business Administration, Public Administration, Finance/Accounting, or related discipline
Five (5) to seven (7) years of grant and contract management experience
Knowledge, Skills, and Abilities (KSAs):
Extensive experience in managing international programs funded under various vehicles
Advanced knowledge of Federal Acquisition Regulations (FAR) and 2CFR200
Strong analytical skills
Advanced knowledge of various contractual mechanisms, including CPFF, T&M, FP, and IDIQ contracts in addition to grants and cooperative agreements
Experience in budget preparation and review, award negotiations, subcontractor management, procurement, performance auditing, and dispute resolution
Strong training skills to effectively transfer working knowledge of regulations, policies and procedures through formal or informal training activities
Ability to independently research and analyze information and to propose solutions to complex questions and problems
Demonstrated professional experience and judgment to effectively assist program staff while protecting, representing, and advancing the organization's best interests
Ability to work independently, exercise sound judgment, and provide guidance to other contract staff in the department and throughout the organization
Excellent verbal and written communication skills
Outstanding customer service skills
Ability to work well under deadline pressures without sacrificing accuracy, customer service, collegiality, or ethics
Ability to establish and maintain effective working relationships with a variety of individuals and diverse groups, and to develop a consensus on specific issues
Ability to prioritize work, meet deadlines, and manage multiple projects simultaneously
Knowledge of and proficiency with Microsoft Office Suite
Physical Requirements/Work Environment:
The work environment and physical demands described here are representative of those an employee encounters while performing the essential functions of this job. Reasonable accommodations may be made to enable individuals with disabilities to perform the essential functions.
Work is typically performed in a home office environment free from hazards or unpleasant environmental conditions.
Work requires domestic and/or international travel up to 10% of time.
What We Can Offer You:
Remote work environment
A collegial working environment where teamwork and individual contributions are valued
A competitive salary
A comprehensive benefits package that includes employer sponsored health, dental, life, disability, and employee assistance benefits
Paid time off to include vacation, sick leave, holidays, and floating days
Generous retirement plan
Opportunities for ongoing professional development
This position is based out of ICMA's headquarters, located in Washington, D.C. Currently, all ICMA staff are working remotely. The selected individual must be able to work the core business hours from 8:30 am to 5:00 pm EST.
The selected candidate must be legally authorized to work in the United States without the need for employer sponsorship, now or at any time in the future.
As a federal government contractor subject to Executive Order 14042, ICMA requires its Colleagues to be fully vaccinated against COVID-19, unless they are approved for a reasonable accommodation based on a disability (including a medical condition) or sincerely held religious belief that prevents them from being vaccinated. Colleagues must provide proof of full vaccination prior to their start date or obtain a legally required accommodation from the vaccination requirement.
EEO Statement:
At ICMA, we strive to promote and sustain a culture of diversity, inclusion and belonging every day. ICMA is an equal opportunity and affirmative action employer. We do not discriminate in recruiting, hiring or promotion, and all qualified applicants will receive consideration for employment without regard to race, color, ethnicity, national origin, religion, sex/gender, sexual orientation, gender identity or expression, age, disability, protected veteran status, or on any other basis or characteristic prohibited by applicable federal, state, or local law. We proudly support and encourage people with military experience (active, veterans, reservists and National Guard) as well as military spouses to apply for ICMA job opportunities.