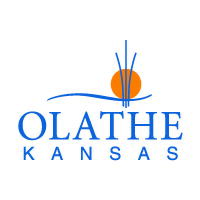 Chief Community Development Officer
City of Olathe, KS
Hiring Bonus of $5,000
The Position
The City of Olathe is seeking an innovative, customer-focused, and results-oriented leader to lead the Community Development Division as the next Chief Community Development Officer. The Chief Community Development Officer oversees three divisions within Community Development: 1) Planning & Development Services; 2) Development Engineering Services; and 3) Building Codes Services.
Minimum Qualifications
Experience: Minimum of 5-7 years of experience in community development, public administration, regional/city planning, development engineering, or related field, with a minimum of 3 years of supervisory responsibility.
Education: Bachelor's degree or equivalent from an accredited college or university with major course work in Public Administration, Community Development, Urban Planning, or related field. Certification from the American Institute of Certified Planners and a Master's degree is preferred.
Compensation & Benefits
The expected hiring range for this position is $145,000 - $165,000, depending on qualifications. Benefits offered include the following:
• Medical, Dental, and Vision coverage
• Kansas Public Employees Retirement System (KPERS)
• 457 Deferred Compensation Program with city match
• VEBA Health Reimbursement Account with city contribution (depending on health plan selected)
• Generous vacation, sick, and personal leave
• Paid parental leave
• Onsite Wellbeing Center for employee and dependents and Comprehensive Wellness Program
• Flexible Spending Accounts (FSA)
• Employee Assistance Program (EAP)
• Life Insurance/AD&D
• Voluntary Short-Term Disability
• Long Term Care
• Other voluntary supplemental benefits
• And much more!