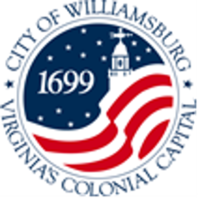 Principal Planner
City of Williamsburg, VA
The City of Williamsburg's Planning Division is seeking a qualified professional to fill the position of Principal Planner. This position is responsible for the coordination and processing of Planning Division permits and applications included but not limited to rezoning, special use permits, subdivisions, and certificates of appropriateness. Provide principal staff support for the Architectural Review Board; provide additional staff support to Planning Commission and City Council. Provides support to long range planning goals and initiatives. Works under the supervision of the Planning and Codes Compliance Director.
The City of Williamsburg is proud to be an Equal Opportunity Employer.
The City of Williamsburg requires all employees to be fully vaccinated for Covid-19 as a condition of employment for the health and safety of the community and staff.