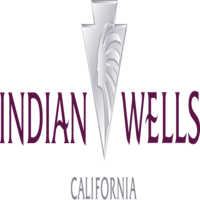 Management Analyst (Public Works)
City of Indian Wells, CA
Under administrative direction, incumbents develop and implement policies and procedures for a variety of programmatic functions, such as contract administration, capital improvement planning/projects, analytical studies, automation and program evaluation. Presents items on the agenda to the Council, Commissions, Committees during meetings, and facilitates and support the Public Works Department and City Manager for citywide programs/projects. Provides a professional-level resource for organizational, managerial and operational analyses, studies, and contract management.
ESSENTIAL FUNCTIONS: (include but are not limited to the following):
➢ Coordinates, develops, oversees and performs professional-level analytical in such areas as budget development, financial administration and reporting, grants, purchasing, contract administration, analysis, public information and program evaluation.
➢ Develops and administers programmatic budgets, including cost containment and grant funds disbursement.
➢ Leads in the development and implementation of key departmental and City projects related to the goals and functions of the department and/or City Council.
➢ Prepares and submits City Manager and City Council agenda reports, resolutions, ordinances and correspondence regarding assigned activities. Presents items on the agenda to the Council during Council Meetings or other City related committees/commission.
➢ Prepares or assists in the preparation of requests for proposals and bids and administers consultant contracts.
➢ Conducts a variety of analytical and operational studies regarding departmental and programmatic activities; evaluates alternatives, makes recommendations and assists with the implementation of procedural, administrative and/or operational changes after approval.
➢ Communicates orally, in writing or through graphic representations and statistical summaries with colleagues, managers, employees, the public, organized employee groups, City Council and representatives of various
organizations.
➢ Directs and supervises the work of contract consultants.
➢ Performs other duties as assigned.
Full job and benefits description available on the City Website.