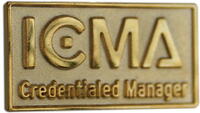 This handbook from the Credentialing Advisory Board outlines the policies and procedures of the ICMA Voluntary Credentialing Program.
New, Reduced Membership Dues
Beginning October 1, 2022: For memberships expiring on December 31 and for new members, a new, reduced dues rate is available. Learn more and be sure to join or renew today!