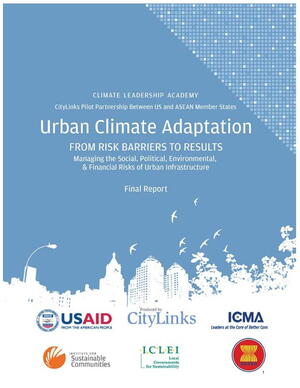 This report summarizes the major activities
and intermediate results of the CityLinks™
Climate Leadership Academy (CLA) on urban
climate adaptation held August 13-15, 2013 in
Jakarta, Indonesia as part of the CityLinks Pilot
Partnership between US and ASEAN Member
States. The purpose of the CLA was to
accelerate and advance urban climate
adaptation activities in select cities of ASEAN
Member States. CityLinks is a program funded by the United States Agency for International Development (USAID).