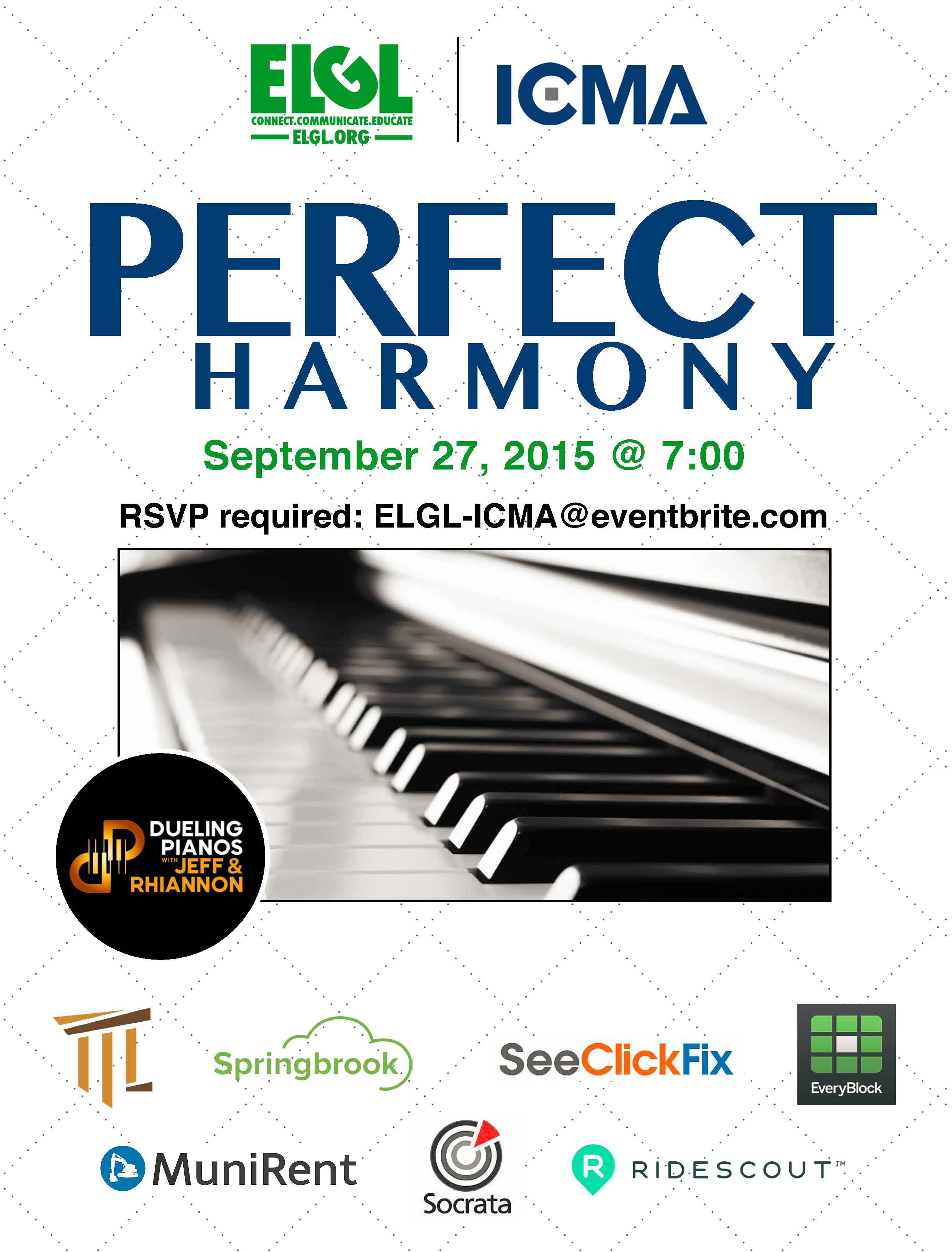 Last night's networking event, jointly hosted by ICMA and ELGL, brought together seasoned city managers and those just entering the field to mingle and swap stories. Members across all career stages shared ideas and experiences over chips and salsa, making the Sheraton's expansive grand ballroom feel intimate and inviting. On stage, dueling piano's played rousing renditions of classics like Piano Man and Bohemian Rhapsody. The crowd sang along with song requests as they shook hands and traded business cards. 
ICMA would like to thank ELGL for partnering with us on this event. Since partnering with ELGL, our networking mixer (at past points called the "re:generation" or "Generations" mixer) has more than doubled in attendance and brought more emerging leaders, students and Fellows together with senior managers for an evening of fun conversation and connecting. Look out, Kansas City!
We would also like to thank ELGL for recruiting donors to sponsor the evening's dueling pianos event!
SeeClickfix
MuniRent
Springbrook
Socrata
Ridescout
Everyblock
 And a special thank you to ICMA President Pat Martel for attending, mixing, and for her effort and support in attracting, developing and retaining our city, town and county managers!
Dueling piano players singing requests from the crowd.
Incoming ICMA president Pat Martel greeting the audience from her choice spot at the piano.