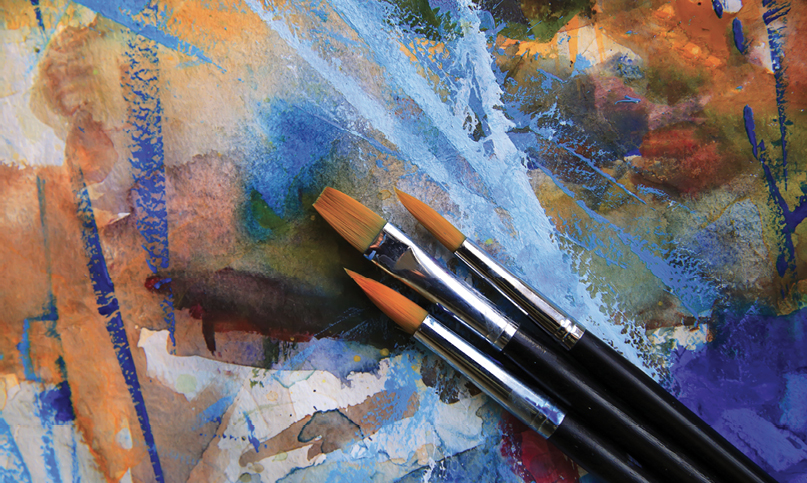 By Robert Lynch
From coast to coast and from our smallest rural towns to our largest urban counties, America's 100,000 nonprofit arts and cultural organizations make their communities more desirable places to live and work every day of the year. The arts provide inspiration and joy to residents, beautify public spaces, and strengthen the social fabric of our communities.
Nonprofit arts and cultural organizations are also businesses. They employ people locally, purchase goods and services from local businesses, make communities more vibrant, and attract tourists. Event-related spending by arts audiences generates valuable revenue for local merchants that include restaurants, retail stores, hotels, and parking garages.
Americans for the Arts, the organization I have the privilege of leading, understands that in order to be successful, local managers and elected officials must identify and promote opportunities for local governments to prosper and grow. For managers to stake their reputation and public resources, they need to see the data, the research, and the how and the why of a plan.
This is why, more than 20 years ago, we began researching the economic impact of the nonprofit arts in America. During this time, we have worked with thousands of local elected officials to educate them about the economic—not to mention cultural—power of the arts to provide jobs and generate revenue.
Americans for the Arts, for example, was proud to recognize Executive Dow Constantine, King County, Washington, with its 2016 Public Leadership in the Arts Award.1 Constantine has been an avid supporter of arts and culture in King County.
This is not just through words of support, but also in actions that have enhanced arts and culture as critical elements of a healthy society, including important parts of civic engagement and the county's economic development strategy.
In June 2015, for example, Constantine announced a partnership between the county and 4Culture to back a $28 million bond financed through future lodging taxes to support cultural capital projects in every corner of the county. It is the largest investment in arts and culture ever undertaken by King County.
Documenting Economic Contributions
Arts & Economic Prosperity 5 (AEP5)2 is Americans for the Arts fifth study of the nonprofit arts and culture industry's impact on the economy, and the industry's most comprehensive economic impact study ever conducted.
It documents the economic contributions of the arts in 341 diverse communities and regions across the country, representing all 50 states and the District of Columbia.
The participating communities range in population from 1,500 to 4 million and include rural, suburban, and urban areas (113 cities and 115 counties; 81 multicity or multicounty regions; 20 statewide study areas; and 12 cultural districts).
Project economists from the Georgia Institute of Technology customized an input-output analysis model for each community to provide specific and localized data on four measures of economic impact: full-time equivalent jobs, household income, and local and state government revenue. These localized models allow for the uniqueness of each local economy to be reflected in the findings.
Nationally, the nonprofit arts and culture industry generated $166.3 billion of economic activity during 2015: $63.8 billion in spending by arts and cultural organizations and an additional $102.5 billion in event-related expenditures by their audiences.
This activity supported 4.6 million jobs and generated $27.5 billion in revenue to local, state, and federal governments—a yield well beyond their collective $5 billion in arts allocations. By every measure, the results are impressive. Let's look at several specific examples.
A Look at Two Communities
Durango, Colorado, is a small city in southwestern Colorado (population 17,834; Ron LeBlanc, city manager; http://www.durangogov.org), near the New Mexico border. Durango's cultural establishments feature award-winning art galleries and museums, including Toh-Atin Gallery, Sorrel Sky Gallery, and the Durango and Silverton Train Museum.
The community's thriving art scene touts both local and internationally renowned artists and more than a dozen art galleries. Music also plays a strong role throughout the year with festivals, events, and summer concert series, including the Concert Hall at the Park, rustic Bar D Chuckwagon, Music in the Mountains, Bluegrass Meltdown, and more.
For a small town, it boasts a large number of arts and cultural activities that draw tourists from near and far. Given its size, Durango's arts and economic numbers are impressive with a $18,096,610 economic impact, supporting 602 full-time equivalent jobs and contributing $975,000 in local government revenue.
York County, South Carolina, is located in the north-central section of the state and has a population of 245,346 (Bill Shanahan, county manager; https://www.yorkcountygov.com). Its county seat is York, South Carolina, and its largest city is Rock Hill.
Arts organizations and their audiences have a yearly economic impact of $27,035,650, supporting 846 full-time equivalent jobs and contributing $1,189,000 in local government revenue.
Debra Heintz, executive director of the Arts Council of York County, is pleased with the growth from $7 million in 2008 to $27 million in 2016. "Rock Hill was the first designated cultural district in South Carolina, and York County is one of the fastest growing areas in the state," she says, and adds that "Local city/county governments have seen the correlation of arts to economic development and support arts organizations with accommodation and hospitality tax grant funding."
Manager Shanahan says: "This is amazing. One does not normally combine economic growth and arts, but the numbers speak for themselves. During 2015, nonprofit arts and cultural organizations leveraged $13.8 million in additional spending that pumped revenue into restaurants, hotels, retail stores, parking garages, and other local businesses. This type of quality of life also is what helps bring new businesses to York County."
I urge you to check out the list of our 341 study partners3 to see if your community is part of the study. If your local government is not part of it, check out the AEP 5 Calculator,4 which will provide a good approximation of your own locality's arts impact.
Arts Spending Adds Up
Arts and cultural organizations are valued members of the business community. They employ people locally, purchase goods and services from within the community, are members of their chambers of commerce, and promote their regions.
In 2015, these organizations—performing and visual arts organizations, festivals, public art programs, municipally owned museums and arts centers, and more—pumped an estimated $63.8 billion into the nation's economy, supporting 2.3 million jobs, providing $49.4 billion in household income, and generating $11.9 billion in total government revenue.
The arts, unlike most industries, leverage significant amounts of event-related spending by their audiences. We have all been members of an audience at some point and can recall generally how much we spent on a ticket.
But what about other contributions to the local economy? When we attend an arts event, we may pay for parking, a babysitter, dinner at a restaurant, a souvenir, or dessert on the way home.
Based on the 212,691 audience-intercept surveys conducted for this study, the typical arts attendee spends $31.47 per person, per event, beyond the cost of admission. My favorite story among the hundreds of thousands of surveys is about a farmer who paid someone $60 to milk his cows while he was at the theater.
Nationally, total event-related spending was an estimated $102.5 billion during 2015. This spending supported 2.3 million jobs, provided $46.6 billion in household income, and generated $15.7 billion in total government revenue.
When a community attracts nonlocal arts attendees and cultural tourists, it harnesses significant economic rewards. In addition to spending data, researchers asked each of the 212,691 survey respondents to provide their home zipcode.
Attendees who live within the county in which the arts event took place were considered local; those who live outside of the county were categorized as nonlocal.
While the ratio of local to nonlocal attendees is different in every community, the national sample revealed that 34.1 percent of attendees traveled from outside of the county in which the event took place (nonlocal), and 65.9 percent of attendees resided within the county (local).
Nonlocal attendees spend twice as much per person as their local counterparts as a result of attending an arts event ($47.57 vs. $23.44).
A Key Cornerstone
Let me put this in another way. For every person who comes into your community to see a show, on average, they are spending just short of $50 in your local economy (in addition to their tickets).
So, if you had an arts venue that attracted 100,000 people a year, which is not a huge number, breaking down to just under 1,923 a week or 275 a day, and going with our average finding that 34.1 percent of attendees were nonlocal (34,100 attendees), and applying the average nonlocal audience spending number ($47.57), your local government's economy would see an additional $1,622,137 in economic activity—just from that one venue. Imagine if you had a whole arts district.
Nonlocal attendees were asked about the purpose of their visit. More than two-thirds (68.9 percent) indicated that the primary purpose of their visit was "specifically to attend this arts event," demonstrating the power of the arts to attract visitors to the community.
As part of the survey, local attendees were asked about what they would have done if the arts event that they were attending was not taking place: 41 percent said they would have "traveled to a different community to attend a similar cultural event."
If a community fails to provide a variety of artistic and cultural experiences, not only will it fail to attract new dollars from cultural tourists, it will also lose the discretionary spending of its own residents who will travel elsewhere for a similar arts experience.
By every measure, the results of AEP5 prove once again that the nonprofit arts are an industry—a generator of government revenue, a cornerstone of tourism, and an employment powerhouse both locally and across the nation.
Leaders who care about community and economic vitality, growing tourism, attracting an innovative workforce, and community engagement can feel good about investing in the arts.
This study puts to rest a misconception that communities support arts and culture at the expense of local economic development. In fact, communities are investing in an industry that supports jobs, generates government revenue, and is the cornerstone of tourism. Arts & Economic Prosperity 5 shows conclusively that locally, as well as nationally, the arts mean business.
An Impressive GDP
I want to point out another study, this time by the United States Department of Commerce's Bureau of Economic Analysis, which looks at gross domestic product (GDP). This is one of my favorite studies as it dispells the myth that the arts and culture are only tangential to our economy.
Nothing could be further from the truth as arts and culture—for profit and nonprofit—are a $730 billion-a-year industry that is 4.2 percent of GDP, which is larger than construction (3.9 percent); transportation and warehousing (2.9 percent); mining (2.8 percent); and travel and tourism (2.6 percent).
In other words, the arts and cuture are a huge part of our economy, and one of the few net-exporting industries, as more arts and culture is exported than imported. If the arts and culture were its own state, its GDP would be larger than 45 states. Only California, Texas, New York, Florida, and Illinois have larger GDPs than the arts and culture industry.
A Positive Influence
In a 2016 public opinion study,5 73 percent of Americans surveyed stated that the arts are a positive influence in a troubled world. As you know, we live in an extremely polarized time, and the arts are one of a few things that can serve to bring people back together.
Americans for the Arts and the 4,500 local arts agencies across the country are committed to this endeavor to provide a venue for collaboration, community, and conversation. I hope you will join us.
Endnotes and Resources
1 http://www.americansforthearts.org/by-program/promotion-and-recognition/awards-for-arts-achievement/annual-awards/public-leadership-in-the-arts/county-executive-dow-constantine.
2 http://www.americansforthearts.org/by-program/reports-and-data/research-studies-publications/arts-economic-prosperity-5.
3 http://www.americansforthearts.org/by-program/reports-and-data/research-studies-publications/arts-economic-prosperity-5/use/map-of-study-partners.
4 http://www.americansforthearts.org/by-program/reports-and-data/research-studies-publications/arts-economic-prosperity-5/use/arts-economic-prosperity-5-calculator.
5 http://www.americansforthearts.org/by-program/reports-and-data/research-studies-publications/public-opinion-poll-overview.
Starting Your Own Arts Agency
More than 4,500 communities have a local arts agency, and I encourage you to partner with yours to make your community a better place to live, work, and play. If you don't have a local arts agency, consider taking these steps to create one:
Robert Lynch is president and chief executive officer, Americans for the Arts, Washington, D.C. (rlynch@artsusa.org).
New, Reduced Membership Dues
A new, reduced dues rate is available for CAOs/ACAOs, along with additional discounts for those in smaller communities, has been implemented. Learn more and be sure to join or renew today!