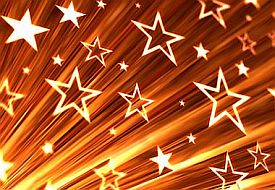 The National Academy of Public Administration announced that 35 leaders in the field of public administration have been selected for the 2022 Class of Academy Fellows.
Selection of the academy's new Fellows follows a rigorous review of the individual's contributions to the field of public administration and policy. A Fellows Nominating Committee, selected by the academy's board chair, makes its recommendations to the full fellowship, which then votes on those individuals nominated to be a Fellow. The committee was co-chaired by Academy Fellows Norton Bonaparte (city manager, Sanford, Florida, and ICMA member) and Kendra Stewart.
The 2022 class joins more than 950 Academy Fellows–including former cabinet officers, members of Congress, governors, mayors, state legislators, as well as prominent scholars, business executives, nonprofit leaders, and public administrators.
Congratulations to these ICMA members selected for this year's class of Fellows:
Tom Carroll, city manager, Cambridge, Maryland
Shannon Flanagan-Watson, deputy county manager, Arlington County, Virginia
Peggy Merriss, executive director, Georgia City-County Management Association
Susan Muranishi, county administrator, Alameda County, California
Kimberly Nelson, professor, School of Government, University of North Carolina - Chapel Hill
Chartered by Congress to provide nonpartisan expert advice, the academy is an independent, nonprofit, and nonpartisan organization established in 1967 to assist government leaders in building more effective, efficient, accountable, and transparent organizations.
New, Reduced Membership Dues
A new, reduced dues rate is available for CAOs/ACAOs, along with additional discounts for those in smaller communities, has been implemented. Learn more and be sure to join or renew today!