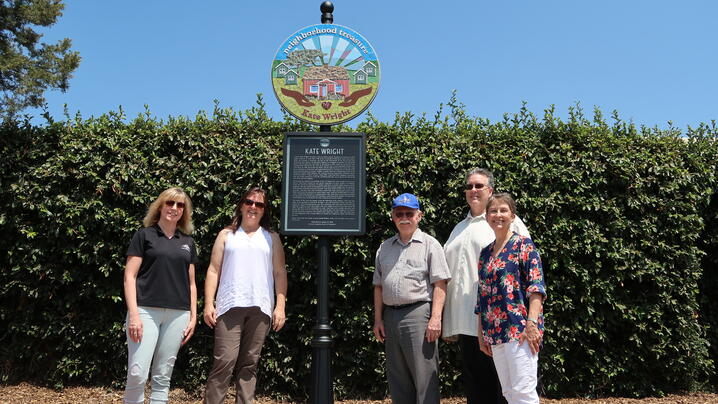 Join us in congratulating and celebrating the 2021 Local Government Excellence Award recipients. These awards recognize influential contributions to local government management and demonstrate how the profession enhances the quality of life in our cities, towns, and counties.
This year we are pleased to announce that five talented individuals and 15 inventive programs will receive awards. Take a moment to appreciate and applaud your peers!
Professional Award Recipients
Award for Career Excellence in Memory of Mark E. Keane
Kenneth Striplin, city manager, Santa Clarita, California
Award for Career Development in Memory of L. P. Cookingham
Sam Gaston, city manager, Mountain Brook, Alabama
Assistant Excellence in Leadership Award in Memory of Buford M. Watson Jr.
Joseph Mazzola, director of organizational development, McKinney, Texas
Academic Award in Memory of Stephen B. Sweeney
Teodoro Benavides, associate professor, School of Economic Political and Policy Sciences, University of Texas at Dallas, Dallas, Texas
Early Career Leadership Award in Memory of William H. Hansell Jr.
Mallory Merritt, assistant city administrator and chief financial officer, Davenport, Iowa
Program Award Recipients
Community Equity and Inclusion Award
Livingston Equity Project, Livingston, Montana (population: less than 10,000)
Neighborhood Treasures, Monrovia, California (population: 10,000-49,999)
Young Women's Fire Camp, Eugene, Oregon (population: 50,000 and greater) 
Community Health and Safety Award
Excellence in Emergency Management, Mont Belvieu, Texas (population: less than 10,000)
Baldwin County Blight Reduction Program, Baldwin County, Georgia (population: 10,000-49,999)
City of Burbank - Homeless Street Outreach Program, Burbank, California (population: 50,000 and greater)
Community Partnership Award
Sequim Health & Housing Collaborative, Sequim, Washington (population: less than 10,000)
Move Towards the Badge, Grandview, Missouri (population: 10,000-49,999)
Growing Jobs & Tax Base: Trivium Corporate Center, Inc, Catawba County, North Carolina (population: 50,000 and greater)
Community Sustainability Award
Dilapidated to New: A New Way to Restore Neighborhoods, Cameron, Missouri (population: less than 10,000)
Home to Hope, Charlottesville, Virginia (population: 10,000-49,999)
Love Food Not Waste: Supporting Community Sustainability through Citywide Food Waste Collection, Eugene, Oregon (population: 50,000 and greater)
Strategic Leadership and Governance Award
Intergovernmental Collaborative Group, Port Townsend, Washington (population: less than 10,000)
Southlake Performance Excellence: Performance with Heart, Southlake, Texas (population: 10,000-49,999)
Davenport Strengths Institute, Davenport, Iowa (population: 50,000 and greater)