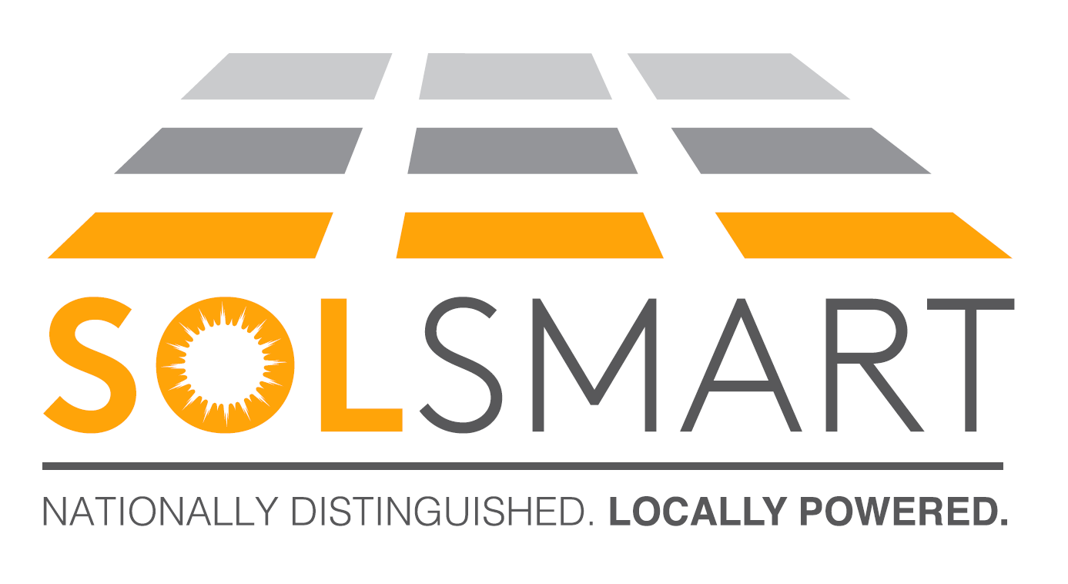 The SolSmart national community designation program is a new U.S. Department of Energy-funded effort to address solar soft costs with the objective of making it faster, cheaper, and easier to go solar. To help your local government and your community qualify, SolSmart offers no-cost technical assistance delivered by a team of national solar experts. Attend this special session and receive a detailed overview of SolSmart as well as actionable information to help your community gain national recognition for your solar achievements.
Interested in applying for designation?
SolSmart representatives will be on hand during the session to assist you in completing your designation application and answer any questions you may have about the process.
Can't make the session?
If you're unable to attend the session, we invite you to take advantage of our SolSmart booth (booth #727) in the exhibit hall. Stop by and receive one-on-one guidance from our SolSmart representatives who will address solar needs specific to your individual community. Our booth is also the perfect place for you to ask any follow-up questions you may have after attending the session.
Get a head start
Get prepared for conference, start making your organization and community solar ready, and help your community get recognized as a solar champion today! Learn more
Shape the future of your local government and your community.
Don't wait to #BeSolSmart!
Add the SolSmart session to your Annual Conference schedule:
Is Your Community SolSmart?
Monday, Sept. 26, 4–5 p.m.
Still need to register for the 102nd Annual Conference in Kansas City? Register Now