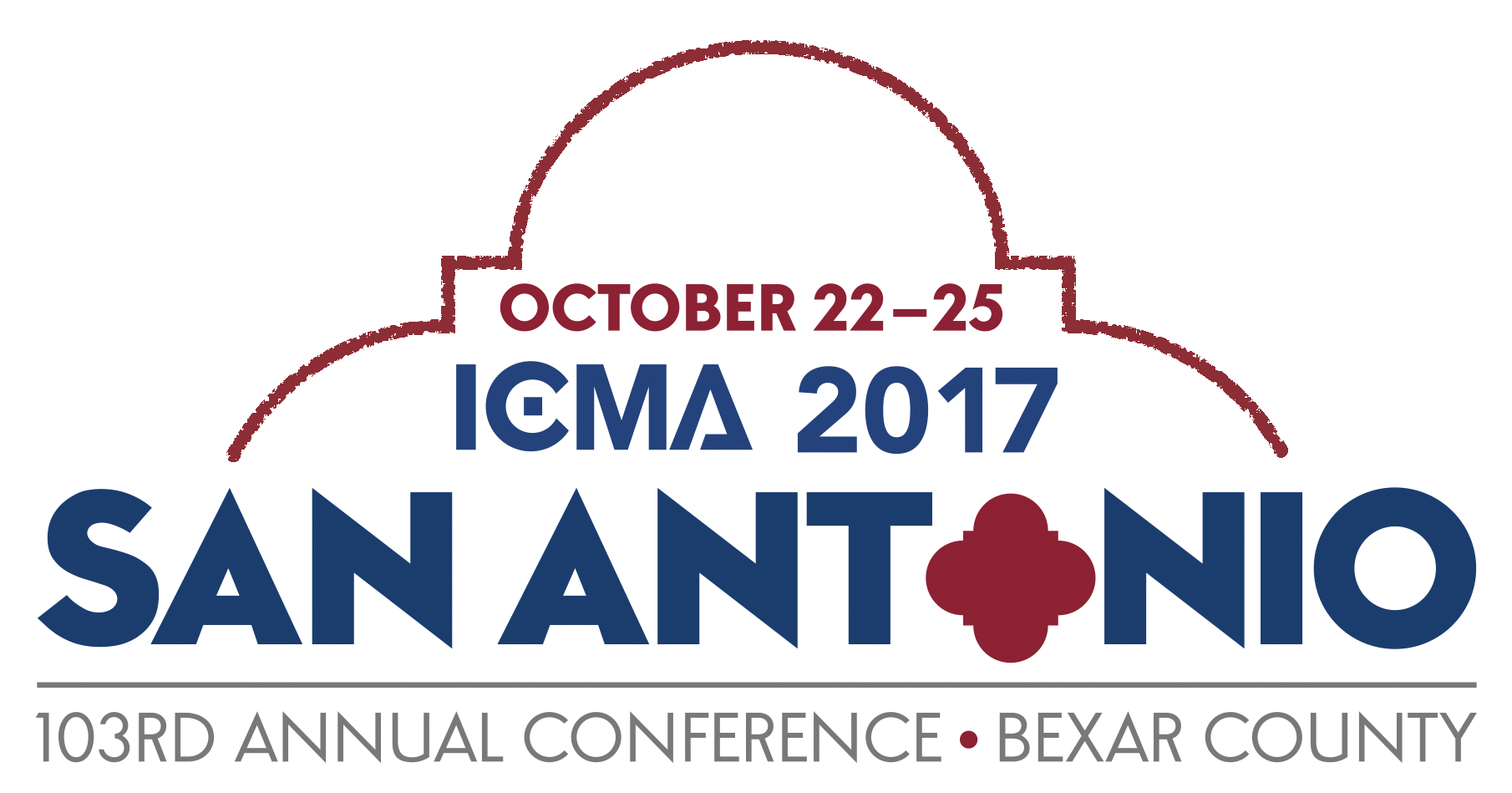 ICMA's Annual Conference early-bird registration rate will increase after August 10. If you're planning to join us October 22-25, this is the ideal time to register, save the most on your registration, and join your colleagues in San Antonio!
(First-time attendees in the Mountain Plains region enjoy $200 off the conference registration rate!)
Not a member? Now is a great time to join ICMA! Join ICMA today and save 50% off first year membership dues and attend the conference at the early-bird membership rate.  
Your registration fee gets you access to:
Nearly 40 educational sessions, 20+ special sessions, 20+ solutions tracks, 20+ learning lab sessions, and 25+ roundtable discussions across six theme tracks developed by the 2017 Conference Planning Committee:
Contemporary Law Enforcement.
Diversity, Inclusivity, and Social Justice.
Emerging Technology.
Preparing for and Managing 21st Century Threats.
The Intersection of Personal and Professional.
The National Divide.
The conference also includes career tracks of educational sessions designed specifically for
Assistant and deputy managers.
County managers.
Senior managers/ICMA Credentialed Managers.
Small-community managers.
A welcome reception in the exhibit hall where you will experience a Taste of San Antonio.
A variety of receptions hosted by affiliates, alumni, and state associations.
Impactful keynote and featured speaker sessions offered by thoughtful and skilled presenters addressing issues of importance to local government managers.
An inspiring Celebration of Service awards presentation honoring your professional colleagues.
An exhibit hall featuring 140+ vendors with the latest tools, tips, gadgets and techniques to improve your community services.
Housing: As you make plans to attend the 103rd ICMA Annual Conference, remember to book your hotel room. Due to high demand, we have added an additional hotel.

Get Ready to Have a Great Time!
 
While the ICMA Annual Conference provides local government professionals at every level with an opportunity to come together and learn from each other the latest trends and leading practices, it's also an ideal place for you to connect with your peers!

More than receptions will take place throughout the conference, providing you with ideal opportunities to mix, mingle, and network with others in attendance. Not to mention, the sports events, tours, and field demos too!
Get ready to have a great time in San Antonio! More than 3,500 attendees are expected at this year's conference, making it the largest gathering of local government management professionals of the year. 
Make your plans to join us today!
---
Hotel InfoSchedule-at-a-GlanceEducational Program
Conference WebsiteConference UpdateRegister
New, Reduced Membership Dues
A new, reduced dues rate is available for CAOs/ACAOs, along with additional discounts for those in smaller communities, has been implemented. Learn more and be sure to join or renew today!