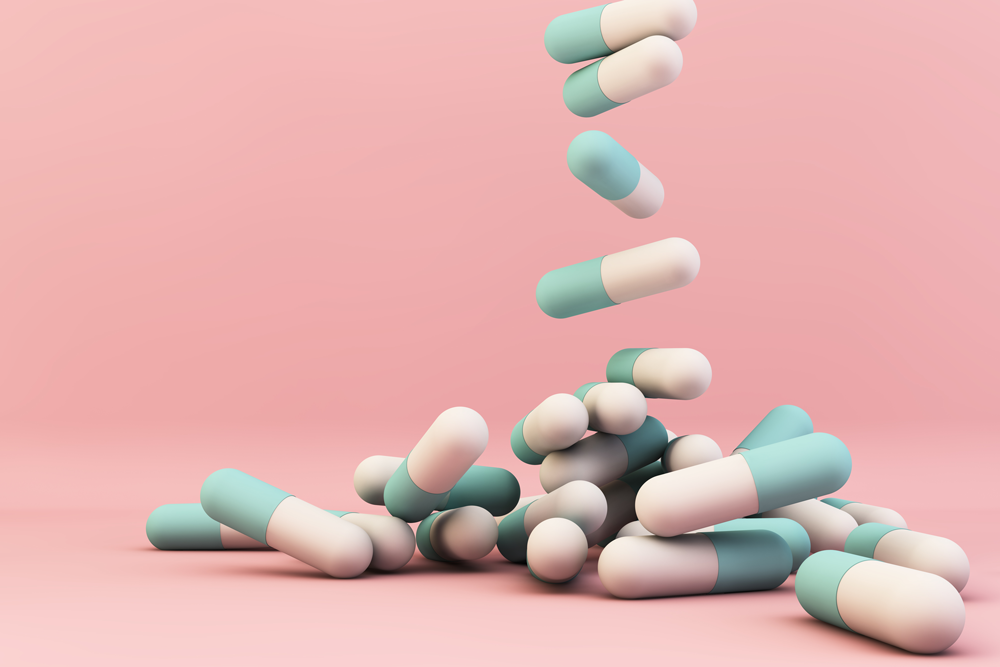 By Geoff Beckwith
Our nation is in the midst of an unprecedented opioid epidemic. This epidemic transcends locality, income level, gender, and race. In 2014, more Americans died from drug overdoses—47,0551—than in any year since 1968 when the federal government began tracking this data.2
The majority of those drug overdose deaths (more than six out of 10) involved an opioid—a category of drugs that includes heroin and prescription pain medicines like morphine, codeine, oxycodone, hydrocodone, methadone, and fentanyl.3 Since 1999, the rate of overdose deaths involving opioids has nearly quadrupled, from 4,030 in 1999 to 18,893 in 2014.4
Among new heroin users, approximately three out of four report abusing prescription opioids prior to using heroin. The increased availability, lower price, and increased purity of heroin in the U.S. have been identified as possible contributors to rising rates of heroin use.5
Because of managers' unique position in the heart of our communities, they have an obligation to lead the fight to prevent opioid abuse and overdoses. Local government leaders and their employees have the resources, tools, and credibility to take the lead on this incredibly complex public health crisis.
While cities and counties have long provided a variety of essential services to residents, the opioid epidemic stands out as a unique challenge because it demands immediate action on multiple fronts. Local governments are actively seeking ways to effectively marshal and deploy local resources to assist residents who are directly and indirectly impacted.
In the summer of 2014, recognizing the opioid abuse crisis as a major public health issue, the Massachusetts Municipal Association (MMA) Board of Directors created a special Municipal Opioid Addiction and Overdose Prevention Task Force to assist local officials as they take action to combat the epidemic in their communities.
To ensure broad representation of cities and towns and local officials, 11 members were appointed by the board, including seven officers of MMA along with affiliate organizations, the executive director, and three municipal leaders from communities particularly hard hit by the opioid crisis.
The task force focused its efforts in several key areas, including identifying opportunities for leadership at home and across the state, enhancing intra- and inter-community information sharing, increasing public education and awareness, and ensuring the effective coordination of resources between federal, state, and local agencies.
Its 11 members met regularly for more than a year, seeking input from a wide range of partners, including service providers, advocates, experts, and organizations, to gather the broadest possible perspective. They reached out and surveyed the chief municipal officials in communities across the state to gauge the level of current and planned initiatives.
As task force members gathered information, assessed strategies, met with people who had lost loved ones, and learned from a wide range of professionals who are nearly overwhelmed by the scale of the problem, their sense of urgency grew. MMA's final report titled An Obligation to Lead was issued in January 2016 and broadcast a call to action to local leaders, focusing on leading practices and immediate steps that local officials could take to combat this public health crisis and save lives.
Local Leadership Initiatives
Here are 10 opportunities and recommendations the task force identified for local leadership:
Take the lead to increase public awareness and engagement. Local leaders can work every day to disseminate information, enhance public awareness, reduce the stigma associated with addiction, and engage the community as a whole in a dialogue on the issue of substance abuse prevention.
Through the use of social media, information on local websites, and convening forums and events, local officials can facilitate connecting residents with valuable resources.
Local officials should act as a central clearinghouse for information, resources, and referrals in their cities and counties. They also should take the lead in reducing the stigma of substance abuse by providing a "safe space" for residents struggling with abuse as well as for family members and groups forming to support prevention and recovery efforts.
Increasing public awareness means recognizing the existence of a problem and being willing to have difficult and sometimes uncomfortable conversations. By publicly acknowledging victims and families and frequently publicizing municipal efforts, local leaders can become role models and encourage others to recognize the crisis in their communities.
MMA's report identified specific examples of community-based initiatives, including a vigil organized by Medford, Massachusetts, to honor residents who have died from addiction-related overdoses. Brockton, Massachusetts, has an excellent website that is rich with information and can serve as a model for other local governments.6
Designate a municipal point person on substance abuse prevention. In MMA's municipal opioid response survey, many cities and towns responded that a designated staff member has been assigned to lead their community's efforts to respond to the opioid crisis.
The designees worked in a variety of departments, including health, police, human services, youth outreach, and fire. In some cases, the board of selectmen or mayor serve in this capacity. Some communities created a new staff or department-level position to act as the local lead.
Communities may want to consider developing a cross-functional internal working group, whose members could include these designees
Town manager/administrator
Mayor's office
Councilmember/selectman
Police
Fire
Emergency medical services
Public health
Schools (school nurse, health and physical education teachers, school committee)
Library.
Encourage intra-community, regional, and statewide collaboration. A number of coalitions have been funded through Drug-Free Communities grants 
The federal Substance Abuse and Mental Health Service Administration (SAMHSA) oversees the program, which provides grants up to $125,000 per year for up to 10 years. SAMHSA is an agency within the U.S. Department of Health and Human Services that leads national public health efforts on substance abuse. These grants require that these 12 distinct sectors of the community be engaged in the coalition:
Youth
Parents
Law enforcement
Clergy and faith-based groups
Schools
Health care
Media
Business
Civic or volunteer groups
Youth-serving organizations
Government agencies with expertise in the field of substance abuse
Organizations involved in reducing substance abuse.
In MMA's survey, local governments indicated that the coalitions included representatives of these sectors, and also mentioned specifically engaging concerned residents, district attorney's offices, and recovery high schools—public schools where students can earn a high school diploma and are supported in their recovery from alcohol and drug use (www.massrecoveryhs.org).
They also included intervention and treatment agencies, ambulance services, judges, state and regional government, chambers of commerce and economic development agencies, pharmacies, jails, mental health services, and support groups.
Develop a one-page resource guide for families and those seeking treatment or assistance. Localities can develop a community-specific resource guide that is made available to family or community members seeking help for a neighbor or loved one. This one-pager should provide a checklist of action items and a list of available resources in the areas of prevention, intervention, and support.
It will be important to gather input from all sectors of the community, including local government departments, nonprofit service organizations, health care providers, support groups, and others to ensure that the resource guide is both comprehensive and appropriately customized for each community. It's important for this guide to be available as a physical document in government buildings, posted on the local government website with links to resources, and distributed at community meetings and events.
The Massachusetts Department of Public Health website provides an array of information and links that may be helpful as local officials customize their own resource guides for residents and families.7
Pilot innovative programs based on local needs. Local officials have the opportunity to think outside the box and implement innovative solutions based on local needs and available resources.
These programs will be most effective when they are intended to de-stigmatize opioid addiction and transition the community away from a criminal justice approach to a more holistic focus on education and prevention, intervention, and support.
The Gloucester, Massachusetts, Police Department, for example, recently gained national attention when the police chief announced that any addict turning to the police department for help and willing to turn in any remainder of his or her drugs would not face criminal drug charges.
Instead, the person would be connected to appropriate treatment and recovery resources. This was in response to a community forum on what the city could do to help. The police department also indicated that it would pay for nasal Narcan for anyone who wanted it but could not afford it, using funds seized during drug dealer arrests.
Naloxone, also known as Narcan, can swiftly reverse the effects of an opioid overdose. When administered in a timely manner, it can dispel opioids that have bound to the body's nervous system receptors and restore breathing to a normal rate.
Attleboro, Massachusetts, has implemented a problem-oriented police (P.O.P.) team to help address the opioid crisis. This innovative community-policing method relies heavily on preventative measures instead of traditional criminal justice tactics. It engages directly with community stakeholders, taking proactive steps to reach out to those struggling with opioid addiction issues.
The department regularly monitors the outcomes from the use of preventative measures and reports on its findings. The city's website at https://attleboropolice.org/attleboro-police-p-o-p-team-action provides information on the P.O.P. team.
Arlington, Massachusetts, has added an Arlington Police Mental Health Clinician to the police force to reach out to drug addicts, residents who have previously overdosed, affected family members, and the community as a whole.
This expert provides valuable resources and information, teaches about the administration of potentially lifesaving Narcan, and works with members of the department to reduce the stigma associated with substance abuse.
Publicize the Good Samaritan Law. Local officials can encourage individuals to take action to intervene immediately when they are with overdose victims by publicizing that the Good Samaritan Law provides protection from prosecution.
Witnesses, friends, and bystanders can contact emergency personnel to convey that someone is not breathing, with a clear address and location. The Massachusetts Department of Public Health has identified personal fear of police involvement by bystanders as a leading cause of inaction in overdose situations.
Survival rates dramatically improve when medical intervention is quickly administered. The Good Samaritan Law is intended to add lifesaving measures to prevent overdose deaths, and can also help to break down barriers around the stigma of substance abuse. Most states have Good Samaritan laws in place. For information on states with drug overdose immunity and Good Samaritan laws, go to https://bit.ly/1rHABM8.
Partner with schools to implement programs aimed at prevention. The adolescent brain, which continues to develop until age 25, is profoundly susceptible to the influence of drugs and alcohol. Early substance use greatly increases the risk of addiction.
It is crucial to engage students in education and prevention as early as is appropriate, and municipal and school departments and officials should collaborate to make sure that initiatives are in place locally.
Local officials can consider working with their state education and public health agencies to identify effective programs and models to implement, especially such evidence-based programs as screening, brief intervention, and referral to treatment (SBIRT), which is a practice used to identify, reduce, and prevent problematic abuse and dependence on alcohol and illicit drugs.
More information on SBIRT is available from SAMHSA at https://www.samhsa.gov/sbirt.
Create prevention curriculum and education programs. It's good for schools to implement prevention curriculum and education programs for students at the earliest possible age. Local officials are encouraged to work with their school departments to make sure that prevention education programs are in place.
There are many evidence-based prevention education programs available. Evidence-based programs are those that have been evaluated and found to be effective in reducing unwanted behaviors in students. Some prevention education programs are targeted to specific demographic subsets of students, and other programs are universal, meaning that any student can benefit from participation.
Federal agencies and other entities maintain lists of evidence-based prevention education programs, including Department of Education, Department of Justice, National Institute on Drug Abuse, Center for Substance Abuse Prevention, American Medical Association, Office of National Drug Control P
New, Reduced Membership Dues
A new, reduced dues rate is available for CAOs/ACAOs, along with additional discounts for those in smaller communities, has been implemented. Learn more and be sure to join or renew today!